The most important thing you should remember about Hurricane Irma is that the story doesn't end with the storm
What happens to those affected afterwards will be a defining moment for our country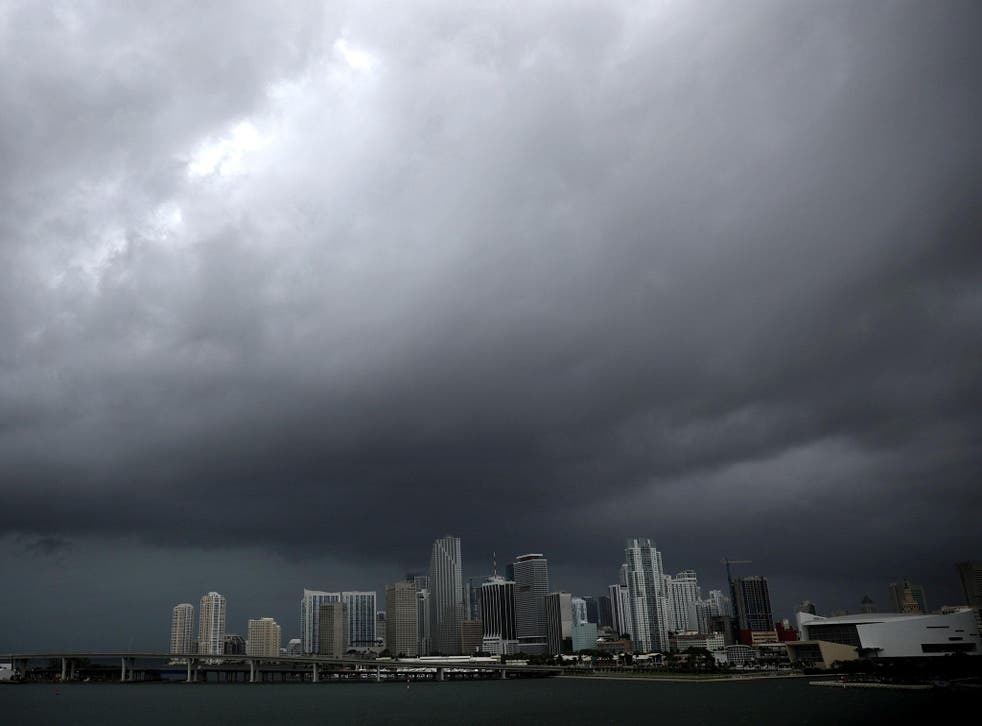 In early 2008, I decided to take a spur-of-the-moment road trip to New Orleans. This was two and a half years after Hurricane Katrina had ravaged the Gulf Coast, but the destruction was still visible. Boarded-up houses, empty churches and vacant lots were a common sight outside of the touristy French Quarter.
Now another major storm, Hurricane Irma, is poised to cause destruction across much of Florida. This is just a fortnight after Hurricane Harvey flooded Houston in what was called a 1000-year rain event. Texas is still drying out as the rest of the country watches Florida brace for a direct hit. And there are still two hurricanes in the Caribbean that have yet to reach American shores.
It's understandable, given the historic nature and sheer force of Hurricane Irma, that the media is focused on Florida right now. But as we have seen with New Orleans, once the waters recede people lose interest, despite the fact that in some ways, that's when we need to be paying most attention.
Take Hurricane Sandy, which hit New York and New Jersey in 2012. A 2015 report by the Atlantic found that 39,000 people were still displaced due to that storm, three years after the fact. As with New Orleans, these were some of the poorest among us who couldn't afford to rebuild, or public housing tenants whose homes were not seen as a priority by city officials.
Hurricane Irma: Storm changes path towards St Petersburg
Ten years after Katrina, New Orleans' poorest neighbourhoods still hadn't recovered their populations. Those former residents remained displaced a decade after the waters receded and the media left.
It's easy for the media to forget these people. The hurricane itself is of course the major news event, and is a sexier story to cover than the most poor and marginalised in our communities trying to get out of a FEMA (Federal Emergency Management Agency) caravan and into a permanent home. But the truth is that the story doesn't end with the storm. In many ways, it is the beginning.
If Sandy and Katrina have taught us anything, it's that these multi-year recoveries are going to permanently reshape the affected communities, and it is going to come at the expense of the poor. As I wrote two years ago, climate change is already creating refugee crises around the world, and it's only going to get worse. Hurricanes Harvey and Irma, in the tradition of Sandy and Katrina, are making this true within the borders of the United States, where our displaced poor are basically domestic refugees.
Plane captures aerial view of Hurricane Irma as it heads towards the United States
These storms lay bare the gross inequalities in American society – of rich versus poor, black versus white, documented versus undocumented – and these issues need to be talked about in the same breath as wind speeds and storm surges and those 2,000 alligators that are definitely not going to escape.
Long after the storm dissipates, we need to make sure that we are still focusing on recovery efforts, still holding local, state, and federal authorities responsible, and following what happens to the most marginalised communities affected by these freak weather patterns.
I returned to New Orleans last year, and while the city has made immeasurable progress since 2008, locals told me there were still countless abandoned homes and lost communities. It has been a long, arduous reconstruction – one that continues to this day. New Orleans lost over 100,000 people in its overall population following Katrina, people who evacuated either before or after the storm and just never returned. Many of them, in a cruel twist of fate, moved to Houston.
Animals take shelter from Hurricane Irma at Zoo Miami

Show all 8
The city is still recovering and the fact is that many people lost everything and had no reason to come back. For others, even if they wanted to come back, they simply couldn't afford to.
These stories deserve to be told. Because long after Hurricane Irma is over, the people of Texas and Florida are going to need our help.
Register for free to continue reading
Registration is a free and easy way to support our truly independent journalism
By registering, you will also enjoy limited access to Premium articles, exclusive newsletters, commenting, and virtual events with our leading journalists
Already have an account? sign in
Register for free to continue reading
Registration is a free and easy way to support our truly independent journalism
By registering, you will also enjoy limited access to Premium articles, exclusive newsletters, commenting, and virtual events with our leading journalists
Already have an account? sign in
Join our new commenting forum
Join thought-provoking conversations, follow other Independent readers and see their replies