I dropped out of teaching after six months - so I'm not surprised other teachers are leaving in their droves
A report by the Association of Teachers and Lecturers last year found that four out of 10 teachers quit within a year of qualifying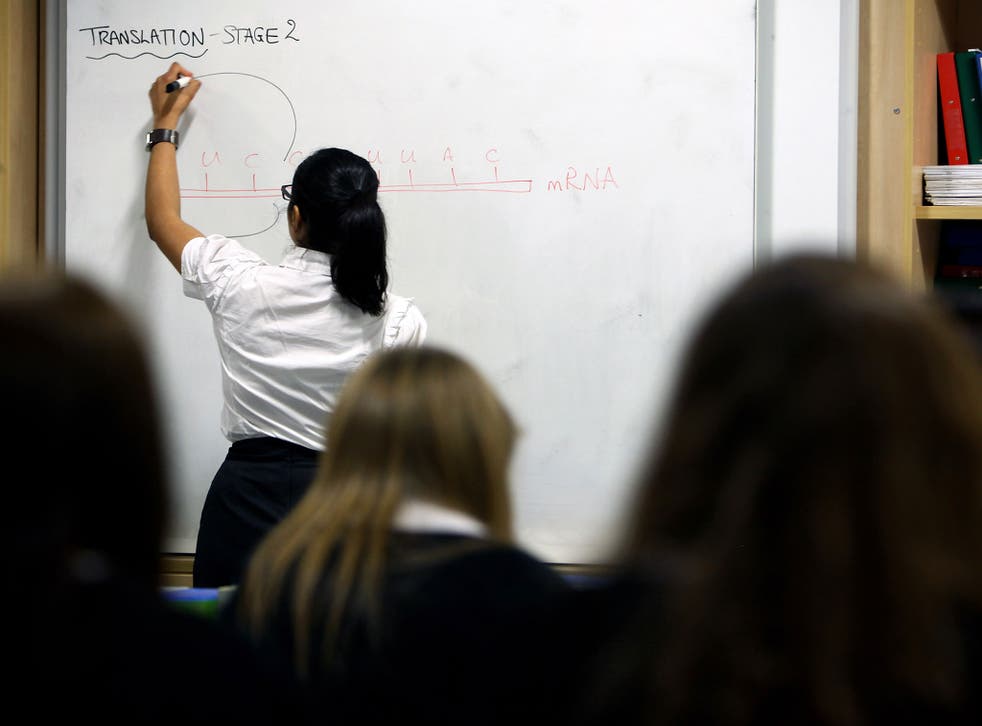 A few years ago, I decided to switch careers and train as an English and Media Studies teacher.
Within a few months of starting a one-year postgraduate teaching degree at a highly regarded university, I knew I'd made a terrible mistake. Like most of my fellow trainees it wasn't until I stood in front of a class and tried to teach the group of teenagers staring back at me that I realised how difficult teaching is.
The course opened my eyes to what life in the classroom is really like. Beforehand I had blithely assumed that teachers talked while students listened and took notes. How naive I was. Instead I was thrust into a brave new world of creating lively, interactive lessons for my prospective students – lessons that would engage them and make them want to learn.
The cold light of reality dawned when a down-to-earth lecturer asked how we'd react if our students texted, swigged alcohol, spat or worse in our lessons. Most of us looked completely stunned. Surely students didn't do things like that in class?
The 40 or so trainee teachers on my course ranged from recent graduates in their early 20s to lawyers, health workers and computer programmers in their 30s and 40s. A few had taught before, but most hadn't. Even so, they were an impressive lot – keen as mustard, hardworking and very motivated.
I was stunned by the amount of planning involved in teaching. Every one-hour lesson took at least three hours to prepare. Every lesson plan had to be accompanied by written rationales for our teaching methods, while feedback on every lesson we taught had to be analysed.
It wasn't just a matter of checking that we had fulfilled our aims and objectives either. We had to reflect on whether the seating, lighting and classroom temperature were up to scratch, whether handouts were easy to read and what teaching principles the lesson demonstrated, then draw up detailed action plans for future teaching.
I don't know of any other profession where you have to fill in a self-evaluation form every day.
Teaching practice was an eye-opener too. Admittedly I was teaching at an FE college, not a school, but most days I felt like I was fighting a losing battle. I had to teach my students, monitor their learning, know the assessment criteria for each course inside out, cope with classroom disruptions and keep calm at all times.
That's quite a tall order when a senior member of staff is observing your teaching, two of your students are canoodling in the back row and half the class haven't done their homework.
I lasted for six months before I threw in the towel and returned – very gratefully – to journalism.
I'm not the only one to have second thoughts, either. A report by the Association of Teachers and Lecturers (ATL) last year found that four out of 10 teachers quit within a year of qualifying, while the National Audit Office revealed in January that the number of teachers leaving the profession has increased by 11 per cent over three years.
Warnings about the alarming decline in teacher numbers are gathering momentum. Teachers are leaving the profession in droves and I'm not in the least surprised. They are overworked, undervalued and underpaid – so who can blame them for opting for lucrative jobs abroad or quitting the classroom altogether?
After my own brief spell in the classroom, I know that teaching isn't for the faint-hearted. It's rewarding, yes, but you need endless reserves of tenacity, stamina and vision – and that's before you even think of tackling the endless paperwork.
My experience has left me with a lifelong admiration for teachers and the sterling job they do. When the chips were down I couldn't hack it as a teacher – and I suspect that most other people couldn't either. It's a shame we can't appreciate their vital work more in light of that.
Join our new commenting forum
Join thought-provoking conversations, follow other Independent readers and see their replies