I failed Dry January's annual test of the will – but some good came of it
I've found a new, not-quite-alcoholic tipple to slake my thirst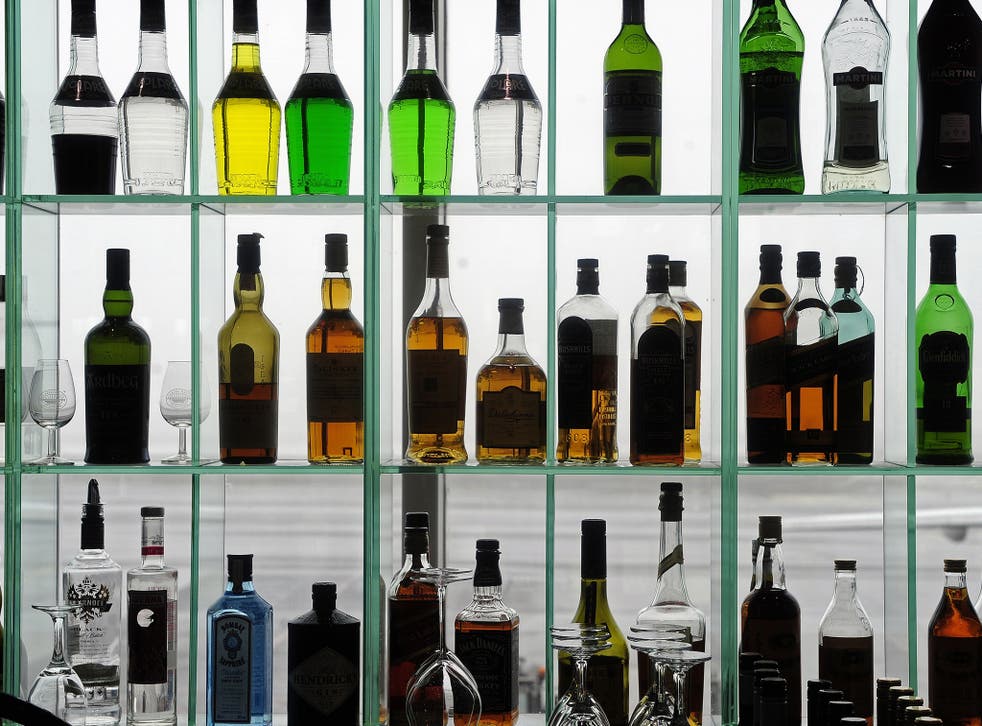 So, as we come to the end of Dry January, here's the latest score: Kelner 1, Sobriety 0. I set out in the new year with the best intentions, but I'm afraid I didn't make it to the finishing line. My willpower in this area should not be in doubt – I gave up drinking for 11 months only two years ago – but this time round, for a whole cocktail of personal reasons, I didn't manage to make it beyond the first three weeks of 2016.
I felt a little better to learn that I am not alone: according to a survey, nine out of 10 people who set out on Dry January have already fallen off the wagon (apparently, it rises to a disgraceful 10 out of 10 in Northern Ireland). Nevertheless, I am feeling something of a failure, which is the worst of all outcomes. Not only do I feel worthless, I've got a raging hangover too.
That's the problem with these artificial challenges, like quitting smoking for Stoptober, or Meat Free Mondays. Unless you set out with Olympian determination, you are merely setting yourself up to fail, because of the difficulty in achieving something when you are being forced to do it, rather than wanting to do it.
But some good has come out of it because, rather than forswear the demon drink, I have decided to recalibrate my long (and somewhat troubled) relationship with alcohol. I intend to become a non-drinker who drinks occasionally. And that's a forever thing, rather than a January fad.
How will that work? Well, roughly in the same way as it does for people who call themselves "vegetarians" but who eat fish. I have discovered a drink called rock shandy – sparkling mineral water, fresh lime juice, a splash of ginger ale and a few spots of Angostura bitters – that will be my regular tipple. (I know the presence of Angostura bitters means that it is not strictly a non-alcoholic drink.) But, given the kaleidoscopic landscape of much more interesting drinks, I am realistic enough to know that this pale pink libation is not going to keep me in its thrall.
The thought that I would deny myself the pleasure of a glass of fine claret is something with which my battered and bruised psyche cannot come to terms. I have given up red meat, I haven't smoked for more than six years, and it's two decades since I had a cup of coffee. I know this is not the way to look at things, but I feel I've deprived myself of enough pleasures in my life without adding a glass of Château Talbot to the list.
The sad fact is that I didn't, and don't, have a good enough reason to stop drinking, and I wasn't even spurred on by the news early in the new year that doctors have rubbished previous research that red wine is good for your health. But what about one's mental health? They rarely talk about the psychologically enhancing properties of a glass of vino.
Soon, January will have come and gone. I'm trying to balance my feelings of failure with the pride in finding a new drinking regime. And so we come to Fit February, in which I intend to become a fitness fanatic who doesn't go to the gym.
Register for free to continue reading
Registration is a free and easy way to support our truly independent journalism
By registering, you will also enjoy limited access to Premium articles, exclusive newsletters, commenting, and virtual events with our leading journalists
Already have an account? sign in
Register for free to continue reading
Registration is a free and easy way to support our truly independent journalism
By registering, you will also enjoy limited access to Premium articles, exclusive newsletters, commenting, and virtual events with our leading journalists
Already have an account? sign in
Join our new commenting forum
Join thought-provoking conversations, follow other Independent readers and see their replies