I like Corbyn, but let's face it: we don't need another white man at the head of a political party
Much more exciting are the Labour mayoral candidates: children of migrants David Lammy, Sadiq Khan and Diane Abbott in particular. But identity politics has its limits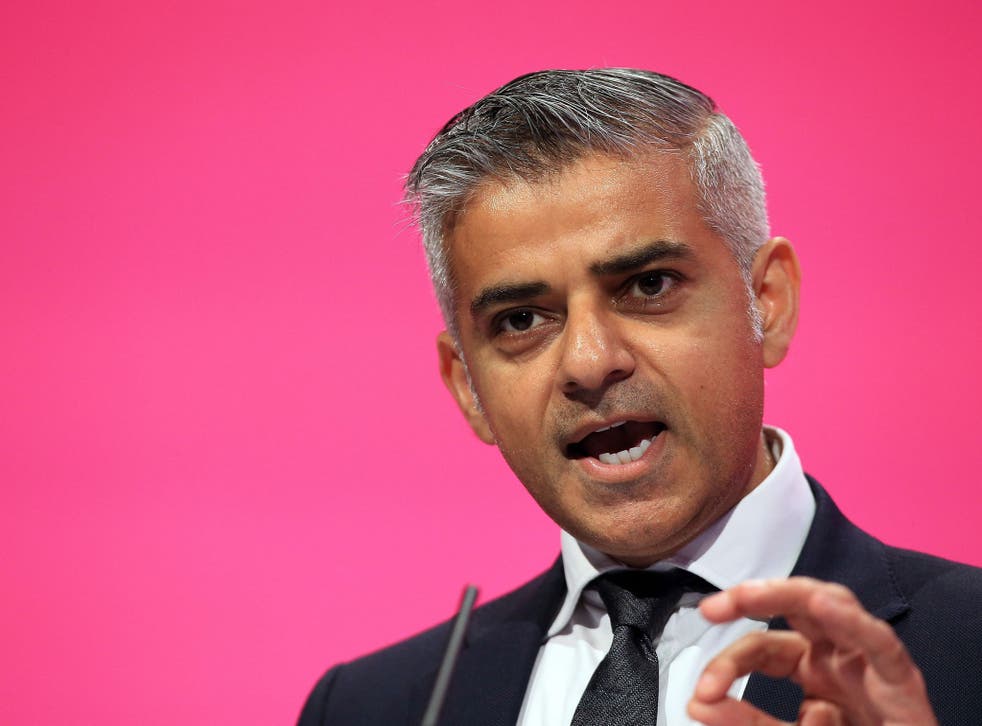 In bed on Sunday morning, reading the papers, I say to the dear man next to me: "These days the politics of identity are as important as the politics of politics."
He is baffled by the assertion. I try to explain. In the US, ethnicity, religion, race, gender and class are recognised factors in the election process. Politicians and commentators talk candidly (sometimes crudely) to and about women, African Americans, Hispanics, American Muslims, blue-collar workers and others.
Obama, the Clintons and Bushes – the untamed politician manqué Donald Trump – all understand that America proclaims oneness but is, in truth, a land of many peoples, competing interests, and hostilities.
The UK is the same but most of our deluded leaders – the majority of them white, middle-class men – push the myth of homogeneity and seem to think difference is inconsequential or a damned nuisance. They need to wake up.
The contest for the Labour leadership is bringing new energy to the moribund party. I like Corbyn the man and his anti-austerity policies. Do we really want yet another white man in power? No. Other socialist feminists feel the same way. If I had a vote, I would go for Yvette Cooper. But when it comes to the London Mayoral Labour candidate, I am uneasy about Tessa Jowell getting selected. She is a woman, talented and persuasive. Yet she is an establishment figure while her rivals – Sadiq Khan, David Lammy and Diane Abbott – are not so grand. They are the children of migrants and so better reflect London, the world's most diverse city, made by incomers.
When the Muslim peer Sayeeda Warsi joined Cameron's cabinet as a minister without portfolio, she turned up for her first meeting in shalwar kameez. This was a technicolour moment of identity politics. Though she didn't last, some of her Muslim voters stayed loyal to the Tories.
Comedienne and writer Sandi Toksvig and journalist Catherine Mayer have set up the new Women's Equality Party. Both of them are my friends and I am right behind this innovative idea. This has got to be the decade when women finally gain parity with men. Still, I have anxieties.
The founders, I hope, will ensure that black, Asian and white working-class women are brought in at this embryonic stage. Feminism should not ever be colour or class blind. Nor should it be blind to ruthless female power. Theresa May's policies to keep out those fleeing war zones prove she is harder than Michael Howard ever was. Yet misguided feminists defend her because she is a woman who fought hard to get to where she is.
Identity politics leads to culture clashes too. Ann Cryer was, for many years, Labour MP for Keighley. and an indefatigable campaigner against forced marriages. Muslim community leaders and activists in northern towns hounded her because she dared to oppose cruel, cultural practices. Many of us Asian feminists became her most-ardent supporters. I had letters from Muslim men accusing me of being a traitor and threatening violence. For some years I had to keep out of Keighley, Huddersfield and Bradford. On this issue I am a woman first, a Muslim last.
Identity politics is not confined to minority communities or women. Class identification is growing and Ukip cleverly exploits it. Millions of Britons, particularly those who depend on benefits, believe that men and women in government have never known real deprivation and cannot empathise with the poor. Corbyn, in contrast, is regarded as a man of these people. He rides a bike, wears cheap clothes, is seen as a real, working-class hero. In some ways, identity politics worked for him – but the honeymoon ended when he was assailed by fiery feminists for suggesting women-only train carriages and branded an anti-Semite by Zionists. Both these groups will have put off some who were previously drawn to his policies and views. When Ed Miliband, himself a Jew, promised he would recognise the Palestinian state, he lost the votes of many British Jews.
The most-striking example of identity politics is the SNP. Nicola Sturgeon is brilliant at using heritage and history to get to the heart of Scottish voters, even those who voted to stay in the UK. I met some of them in Edinburgh last week.
One was a retired head teacher: "I hate nationalism, but she speaks to my sense of who I am, and my family have been."
So here then is the precariousness of identity politics laid bare. Sometimes feminism is the battle, at other times one has to confront racial or religious exclusion or class inequality, nationalisms and cultural oppressions. Allegiances switch and swerve, friends become enemies and democracy is volatile. The Establishment is lost and somewhat uneasy. The bad news? We don't know if the centre will hold as various claims are made. And, unlike our American cousins, we don't know how to talk about diversity and engagement in fast-evolving GB.
Labour leadership: The Contenders

Show all 4
Register for free to continue reading
Registration is a free and easy way to support our truly independent journalism
By registering, you will also enjoy limited access to Premium articles, exclusive newsletters, commenting, and virtual events with our leading journalists
Already have an account? sign in
Register for free to continue reading
Registration is a free and easy way to support our truly independent journalism
By registering, you will also enjoy limited access to Premium articles, exclusive newsletters, commenting, and virtual events with our leading journalists
Already have an account? sign in
Join our new commenting forum
Join thought-provoking conversations, follow other Independent readers and see their replies