As a teenage boy, here's what I have to say about International Men's Day and rape culture
I believe that education - for women, girls, men and boys - is the greatest weapon we have in ending gender-related violence for good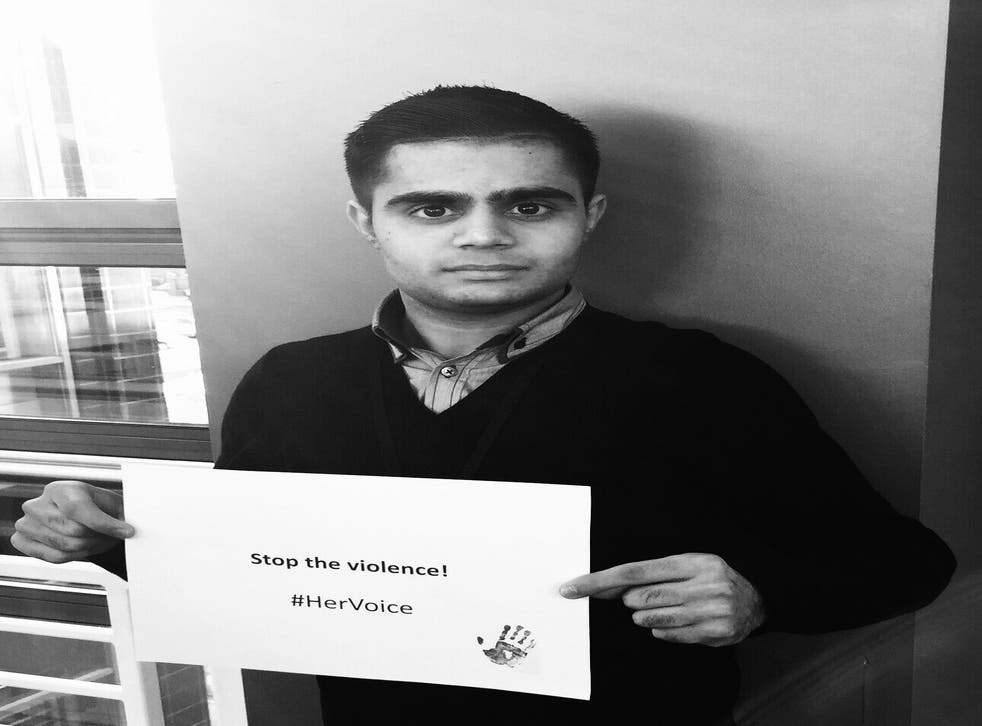 The current situation in India is nothing less than horrific. On average, a woman is raped every 34 minutes. Honour killings continue with no sight in end. Perpetrators of gender-related assaults consistently escape being brought to justice. This is not only a failing, in terms of our nation's gender inequality, but basic human rights.
For the past two weeks, brave women have been striving to raise awareness of these atrocities as part of the #HerVoice campaign. However, I believe it is down to men to solve the problem of rape, to offer support to victims and to empower women to the best of their abilities. We cannot move further as a people until women are granted the same opportunities as men. If we are to achieve this, then men must work alongside women to protect their basic rights.
Today, we are marking International Men's Day. I call upon other men to use this day not to congratulate yourselves for being born into a gender of inherent privilege, but to stand in solidarity with your mothers, your sisters, your wives, friends and colleagues and actively call for change.
Women make half of the planet's population, yet for thousands of years they have had to face discrimination and inequality. Historically, women were considered the possessions of their fathers or husbands. They did not have a right to actively take part in society or the fundamental right to education. They had no right to maintain land and were subjected to maltreatment. Over the last hundred years, significant steps forwards have been made to gain equal voting rights for women across the world, but every day women are faced with problem we would consider basic human rights: denied safety, freedom from fear, equal pay and equal societal recognition.
I believe that education is the greatest weapon we have in ending gender-related violence for good. This must start from school. Women must be empowered to speak up when they are mistreated without fear of being disbelieved or ridiculed. Alongside this, young boys and men must be educated to respect and value women as equals, to thoroughly understand the issue of consent and the harm that comes from inflicting sexual violence on others. Rape culture plays as much of a role in this as the rapist himself. If ways of behaving towards women and acknowledgment of their full collection of rights are going to change both India and the world over, then students must learn to develop equal constructions of masculinity and femininity as early in their school careers as possible.
I call not just upon the Indian government to safeguard the basic rights of girls and women in India, but also upon the men of Indian society, the men of British society, and the men of the world to take this problem on as their own – because it is their problem.
This is the only way India can embrace the 21st Century as a progressive, modern and democratic superpower. And this is the only way we as men can possibly have cause for celebration.
Real men respect women. Real men stand with #HerVoice.
Suhaib Saqib is the founder of 'Movement For Peace' campaigning for peace, human rights, justice and education
Join our new commenting forum
Join thought-provoking conversations, follow other Independent readers and see their replies