I'm a fan, Jess Phillips, but please admit you're wrong on Cologne sex attacks and violence against women
It doesn't help anyone to pretend that women everywhere face the same problems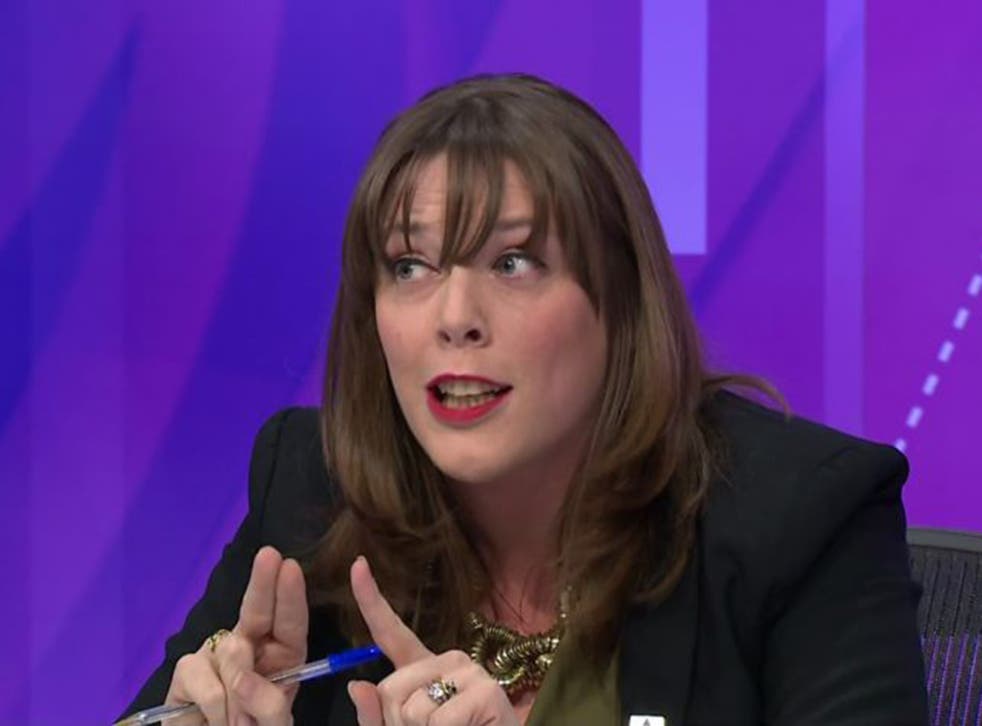 I like the Labour MP Jess Phillips. I've never met her but she is refreshingly outspoken, saying what she thinks without worrying about the party line. She has been in Parliament less than a year but already stands out from her colleagues, not least because of her robust response to fellow MP Diane Abbott during a row over the lack of women in Jeremy Corbyn's first Shadow Cabinet. Frankly, anyone who puts the appalling Abbott in her place gets a standing ovation from me.
That's why I've had to grit my teeth since Thursday evening, when Phillips appeared on BBC1's Question Time and compared the mass sexual assaults in Cologne on New Year's Eve to the situation faced "every week" by women on Broad Street in Birmingham. Phillips should know this is complete nonsense because she used to work for a charity, Sandwell Women's Aid, which offers support to victims of sexual and domestic violence.
Like me, she will be familiar with the statistics on violence against women in this country, which are bad enough but show a picture of individual perpetrators. What happened in German cities was on a different scale, involving gangs of men and hundreds of reported assaults. There were 821 complaints to the police in Cologne, including 359 alleged sexual offences, all relating to the same evening. Meanwhile, a total of 31 serious sexual assaults were recorded over the past 12 months in the centre of Birmingham. I know as well as Phillips that many offences don't get reported to the police, but the figures are so different as to make comparisons meaningless.
So does the nature of the attacks. Mass assaults on this scale, apparently with some degree of organisation, are a new phenomenon in Europe but not in Egypt, where hundreds of female demonstrators have been brutally assaulted in Cairo's Tahrir Square. Patterns of sexual violence differ from country to country, depending to a great extent on what is regarded as acceptable male behaviour, and it doesn't help anyone to pretend that women everywhere face the same problems.
Unfortunately, that's what Phillips has done. Instead of admitting that she made a rash remark, she told her local paper on Friday that there are groups of drunk men "in every city" and women have to "constantly worry about being felt up". She still hasn't acknowledged that what she's talking about is very different from being surrounded by 20 men who – I'm sorry for being so graphic – try to thrust their fingers into your vagina.
Phillips is new to public life and the gladiatorial contests encouraged by programmes such as Question Time. But an injudicious remark is doing incalculable damage to her standing and the cause she and I both care passionately about. If Phillips can tell a fellow MP to "fuck off", she needs to be resilient enough to admit her own mistakes.
Register for free to continue reading
Registration is a free and easy way to support our truly independent journalism
By registering, you will also enjoy limited access to Premium articles, exclusive newsletters, commenting, and virtual events with our leading journalists
Already have an account? sign in
Register for free to continue reading
Registration is a free and easy way to support our truly independent journalism
By registering, you will also enjoy limited access to Premium articles, exclusive newsletters, commenting, and virtual events with our leading journalists
Already have an account? sign in
Join our new commenting forum
Join thought-provoking conversations, follow other Independent readers and see their replies