I'm a prominent Corbyn campaigner – and I've been prevented from voting in the Labour leadership election for no apparent reason
This week's episode of Dispatches was billed as an exposé of Corbyn's inner circle – it uncovered nothing, but it did prove that the establishment will go to any lengths so as to deny Jeremy Corbyn's politics a fair hearing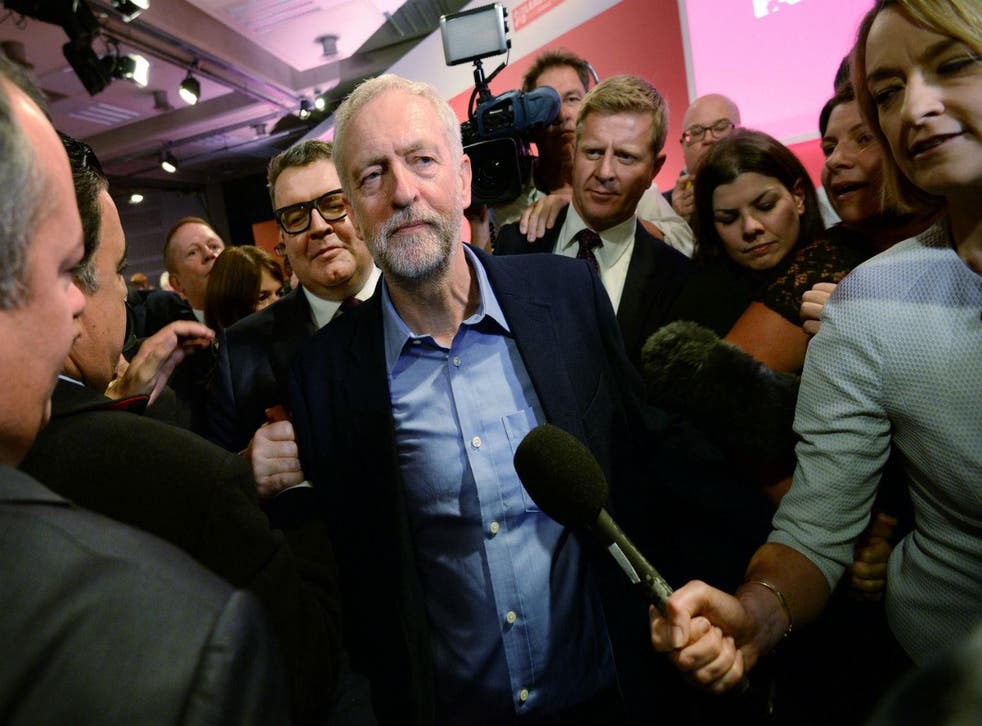 I have been a member of the Labour for the last six years, and involved with the party for as long as I can remember. I remember heading to party conference in 2010 at the tender age of 15, and my grandparents often fondly remind me of the times they used to take me out canvassing in my pushchair – my grandfather was the leader of the local city council and mayor at one point. I had countless unrelated "aunties" who I grew up with, assimilated into my extended family by virtue of the Labour work they did with my relatives.
So this month, I was surprised when I didn't receive my ballot in the normal timeframe for this leadership contest. I contacted the party on 2nd September to ask why. They said there had been an administrative error and that they would re-issue my vote for me. After 10 of hearing nothing, I got in touch again, only to be told that my ballot had not been properly re-issued but that it would be with me that week. At the start of this week, I still had nothing, and after a phone call today, I've been told that it's too late for me to vote now and there's "nothing they can do".
I'm absolutely furious. I have spent weeks of my life campaigning for the Labour Party. When Election Day comes round, I am out on the doorstep from 6am to 10pm, rain or shine. I've knocked on doors weeks and months before elections to try and gather information about the local area. I've gone out and pounded the pavement for candidates I knew were hostile to my preferred leadership candidate Jeremy Corbyn but who needed electing because they were Labour.
Despite all of this, I have been locked out of the democratic process. Despite tireless dedication to the party that I have supported my entire life, I have been denied a voice and a vote. And I'm not the only one. There are scores of Corbyn supporters who were originally worried they had been purged from the party who have simply not been sent a ballot paper. People are angry and they want to know why. Giving us an email address to complain to simply isn't good enough – we have been unfairly locked out of democracy for no apparent reason.
While my passion for the Labour Party and my enthusiasm for Jeremy Corbyn will not be dented by this episode, it proves that radical change must be enacted within the Labour Party. Not only do most people think we are blithering fools because of this fruitless leadership election, but now they also know that the party cannot even deliver every vote to every one of its members. It is simply farcical that all we seem to be talking about is competency while the party practices absolute incompetency.
A simple scroll through Twitter will show you scores of Corbyn supporters crying out for a vote. It's no surprise that people turn to groups like Momentum for a more welcoming atmosphere when the party has such disrespect for its members.
The most ridiculous claims made about Jeremy Corbyn

Show all 11
This week's episode of Dispatches was billed as an exposé of Corbyn's inner circle. Instead what we got was further demonisation of young and enthusiastic activists. People – mainly teenage students – were manipulated and lied to by an undercover reporter who failed in their task to undercover anything monumental. It was essentially an unremarkable collation of people doing admin and HR tasks, overlaid with strangely dramatic music.
While the programme uncovered very little, it did show just what Corbyn's supporters are up against. It seems that the establishment will go to any lengths so as to deny Jeremy Corbyn's politics a fair hearing.
This is emblematic of a wider problem within the Labour Party. Time and time again those who are genuinely engaged with Corbyn's promise of a fairer Britain are locked out by a bureaucratic structure within the party that does not represent the democratic wishes of ordinary members and supporters. This whole scenario has gone from being simply unfair to dangerous. How can we expect Jeremy Corbyn to ever achieve anything with the wider public when his own party apparatus is working against him, demonising his supporters and, in some cases, denying them a vote altogether?
Register for free to continue reading
Registration is a free and easy way to support our truly independent journalism
By registering, you will also enjoy limited access to Premium articles, exclusive newsletters, commenting, and virtual events with our leading journalists
Already have an account? sign in
Join our new commenting forum
Join thought-provoking conversations, follow other Independent readers and see their replies