I'm not surprised by the Grindr gay sex scandal engulfing a Catholic seminary – I almost became a priest myself
I looked into how much it would cost, what I would need to study to qualify, and starting reading up on what life would be like as a priest. I wrote a lengthy letter to my pastor, who sent back to me a single biblical quote which I took very seriously at the time - 'In all your ways submit to him, and he will make your paths straight.'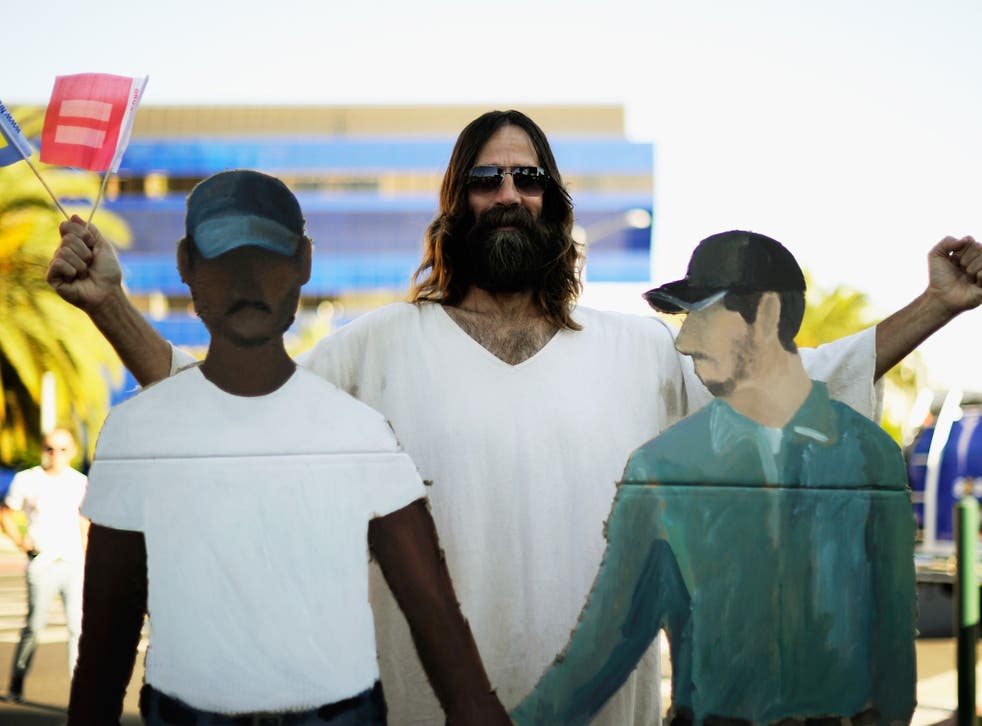 In the last few days, a strange story has emerged in the press. A story about students at St Patrick's College in Maynooth, Ireland – religious students studying to be priests – allegedly using the "gay dating app" Grindr. Delicious.
I now consider myself an atheist, but it wasn't always this way. Brought up in a fundamentalist Christian family with no television and the Daily Mail as the only newspaper allowed, the lens through which I viewed the world as a child was incredibly narrow – even extreme.
I had my first physical reaction to a man in my very early teens, I can't have been more than 11 years old, and I remember it quite distinctly. I of course had no vocabulary to express this – I didn't even really feel bad about it, despite my upbringing. But it wasn't until the age of maybe 14 or 15 that I came to understand and accept the fact that my body reacting in this way meant I was "gay".
Happily, many people these days barely have to come out at all – but for me the process was ultimately unavoidable. Once I realised I was gay (or at least "experiencing gay feelings", as the various pamphlets put it), I entered my most fundamentalist phase of religiosity: a desperate, final scrabbling for God, in the hope that he would solve my "problems".
You might think this a curious reaction, but if you've been exposed to fundamentalist religion from a very early age, you're used to being given all the answers you need to life, given to you in very straightforward, unambiguous terms. Things are either right or wrong. People are either saved or they are not. The idea of a world where one doesn't have all the answers, or where answers might change, ends up terrifying to the point of paralysis.
I wrote a rather lengthy and I'm sure unnecessarily verbose letter to my pastor, who sent back to me a single biblical quote which I took very seriously at the time - "In all your ways submit to him, and he will make your paths straight" (Proverbs 3:6). All I see now is the terrible, and I assume inadvertent, pun. But for a while, I did exactly what Proverbs commanded.
The top 15 worst countries to be gay in Europe

Show all 15
I had already been confirmed in the Church of England before my parents moved to a more fundamentalist "congregational" church, and after a great deal of contemplation and reading, I began to wonder whether the only way I could get close enough to God to truly conquer my inner demons was to take the cloth and become a vicar or a pastor. I joke about it now with my friends, but at the time I was completely serious about my intentions and utterly convinced that it would everything out for me. I looked into how much it would cost, what I would need to study to qualify, and starting reading up on what life would be like as a priest.
I had almost forgotten this little stage of my adolescence, but reading an article in the Daily Mail this week (my parents' favourite newspaper) about the Grindr/priest controversy in Ireland brought it all screaming back to me. I tried to imagine what might have happened had I followed through with the plan and continued on the path to becoming some sort of Christian leader. The only thing I'm pretty sure about is that it would not have changed the fact that I'm attracted to men. Ultimately I was lucky enough to have a very wide circle of friends who helped me work out who I was, and what I really wanted.
Many commentators in our liberal echo chamber would suggest the Catholic Church rethink its policy on celibacy when it comes to priests, but having once existed in a very fundamental black-and-white world, I can understand why they would consider bowing to "worldly" demands as unthinkable. But if it's true that a "gay culture" has sprung up in this particular seminary, and that Grindr is being used by the religious men within it, I have something to say to these would-be priests because I sympathise with them. I'd suggest they contemplate what it was that put them on the path they're now on, and how much they really know about the organisation to which they are considering. It might seem like a curative life of service, but realistically it's a life of self-denial which I'm more than relieved I managed to sidestep.
Join our new commenting forum
Join thought-provoking conversations, follow other Independent readers and see their replies