I'm through writing letters - and it seems I'm not the only one
Why write to a long-distance lover when you can gaze into their actual eyes on Skype?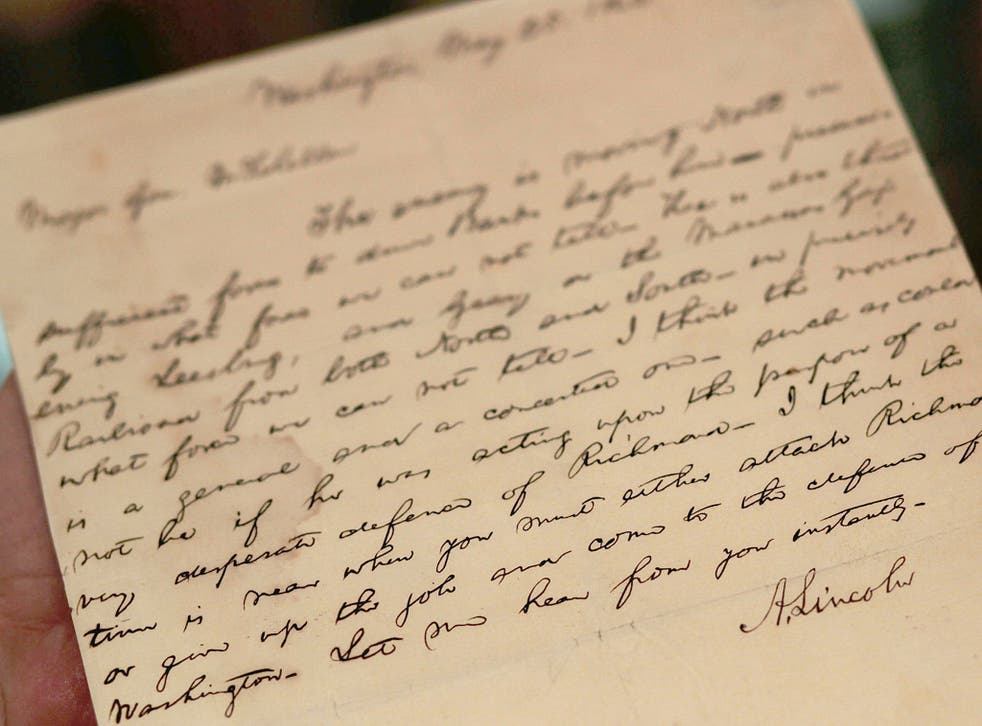 On top of my wardrobe I have a box in which I keep a handful of letters. There's one from my late father written shortly before he died which, rather than containing some hard-won wisdom to see me through the years, runs through the workings of the boiler. He was nothing if not practical.
There's an anonymous love letter, written rather worryingly in green ink, from a man who told me how I made his knees go wobbly and his stomach feel weird. On reflection, he might have had a virus, but at the time it put a spring in my step.
I have rejection and acceptance letters, a postcard from a pop star, and missives from old school friends with whom I have long ago lost contact. I keep these letters both for the way they make me feel now and to remind me how I felt then. To anyone else they are scraps of paper destined for recycling, but for me they are miniature time capsules.
Now news arrives that handwritten letters are an endangered species, soon to be as obsolete as horse-drawn carriages. We know this because, in perhaps the most defeatist survey ever commissioned, the makers of Bic pens asked teenagers about their writing habits. A third of those questioned said they had never written a letter, and one in 10 said they didn't own a pen. A quarter had never even scrawled their names in a birthday card.
This is sad. Of course it is. A world where a youngster may never feel the thrill of a handwritten love letter is, to anyone raised in pre-social media, pre-internet times, a world devoid of sparkle. Yet rituals of communication shift and evolve. Who sends a birthday card when they can ping a text filled with fireworks and party-hat emojis? Why write to a long-distance lover when you can gaze into their actual eyes on Skype? These means of contact are not inferior, just different.
The demise of the thank-you letter is often held up by the older generation as the end of times, but honestly, where was the love in those childhood epistles written with a gun to your head?
Bic may have reason to feel gloomy about pen sales but this isn't about teenagers and their idle ways, and to focus this survey exclusively on them seems unfair.
Times have changed, and so has technology and, while many of us may find little use for fountain pens, we have developed other skills that were unimaginable even 20 years ago.
I cherish my bundle of letters, but rare is the occasion these days when I write or receive one. I'm perfectly capable of scrawling a shopping list but last time I was required to write a proper letter, my hand ached after a paragraph and after a page my whole arm started to seize up. I'm out of practice and yet, through other means, I communicate with friends and family more frequently than ever. This, I reckon, is progress.
Register for free to continue reading
Registration is a free and easy way to support our truly independent journalism
By registering, you will also enjoy limited access to Premium articles, exclusive newsletters, commenting, and virtual events with our leading journalists
Already have an account? sign in
Join our new commenting forum
Join thought-provoking conversations, follow other Independent readers and see their replies