The Golden Globes snubbed I May Destroy You – and ignored the voices of sexual assault victims
The strapline for the series, 'If you can't remember it, how could you consent?' gave us shivers that we whispered about, late at night, over WhatsApp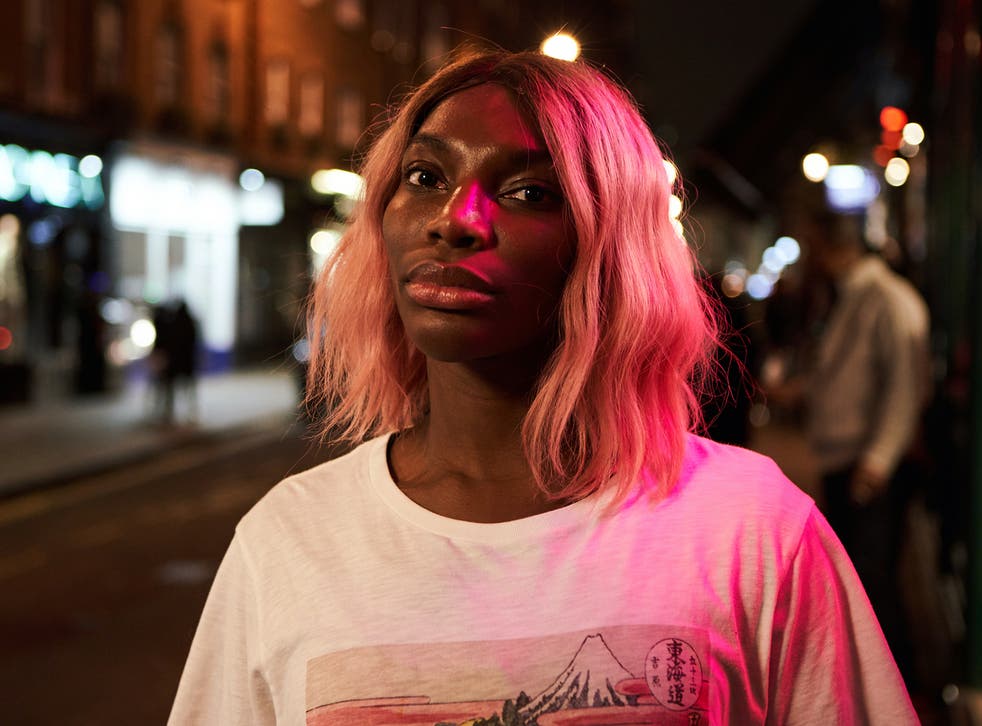 Before It's a Sin came along, breaking our collective hearts and pouring righteous shame upon those who ignored and stigmatised Aids, I May Destroy You did the same for everyone affected by – and suffering from – sexual violence and assault.
And that's why its absence from this year's Golden Globe nominations was so glaring, and the outpouring of dissent so palpable, because this is more than a petty grievance over a snub.
In failing to recognise the importance of the story told by writer and show star Michaela Coel, who based the events in the series on her own experience of sexual assault, there is an insidious, knock-on effect: we fail to amplify those voices; to bring them to the attention of a wider audience, and we risk undermining the show's key message – that we need to do much, much more to stop sexual harm.
I don't think I've ever spoken to friends about any TV programme the way I did about I May Destroy You, when it dropped on BBC iPlayer last June.
Its strapline: "If you can't remember it, how could you consent?" gave us shivers that we whispered about, late at night, over WhatsApp. We watched avidly as the protagonist – a young author named Arabella, played by Coel – slowly unravelled after experiencing flashbacks of a violent rape on a night out in London.
Stuck at home in the first national lockdown, together but apart, we devoured episodes that told a tale so achingly familiar we barely needed to mention it at all – except, we did.
Indeed, we found ourselves virtually compelled to share our stories – and we all have stories – of nights where we'd drunk too much or had our drinks spiked; woken up next to someone we couldn't remember; tried to piece together exactly what had (and hadn't) happened to, on, in and around us.
One friend talked for the first time of being raped after meeting someone on a dating app, though she still struggled to name what had happened to her. After all, she insisted, she'd invited him to her house – so was it rape at all?
Another said she simply couldn't watch it – she found the premise "too triggering", based on the similarities to her own assault.
Some recounted experiences that are now so commonplace they verge on being shockingly mundane. I recently wrote about a man who asked if he could "slap" and "spit on me" – the next day, a friend told me she'd cancelled a first date with someone who'd said he "couldn't wait" to choke her.
In the wake of I May Destroy You, just as when #MeToo first gained traction, we shared mutual tales of "casual" sexual assault – gropings on London Underground, being called a "bitch" or "slut" in the street, kerbside harassment, being followed home through the local park.
I was pregnant when I was touched inappropriately at an office Christmas party, and found myself leaving in floods of tears. And I was just doing my job as a journalist when a well-known TV personality grabbed my bottom – hard – while someone was taking a group photo at a red-carpet event. As I said, we all have stories.
I May Destroy You was based, as Coel has said, on hers – and it is, sadly, far from unique. The Mayor of London's Violence Against Women and Girls (VAWG) report from 2019 revealed that 87 per cent of sexual offence victims were female. Of those victims, Black women were over-represented – making up 18 per cent, compared to 16 per cent of the London population.
And that's why failing to recognise I May Destroy You for giving those victims a voice – the series also shows the rape of young, Black, gay character Kwame, as well as an act of "stealthing", where a man removes a condom without warning during sex – at the Golden Globes seems at best, an eye-watering oversight; and at worst, a truly grievous wrong.
If lockdown has shown us anything, it's the power of television to move and to educate us. After all, Britons watched TV for 40 per cent of waking hours in the first Covid-19 lockdown, which – according to Ofcom – equates to six hours and 25 minutes of every single day.
The shock of I May Destroy You being snubbed is stark; the juxtaposition of giving the chance of a golden gong to Emily in Paris, the frothy tale of a white, American woman hired by a marketing firm in France, makes it even more so.
Because Coel's staggering work of "fiction" doesn't feel like "fiction" at all. And the Golden Globes not recognising the importance of stories like this just shows us how far we've still got to go before we are all really listened to.