I sold Trump $100,000 worth of pianos. Then he stiffed me
I get angry when I hear Trump bragging about paying small businesses less than he agreed, writes J Michael Diehl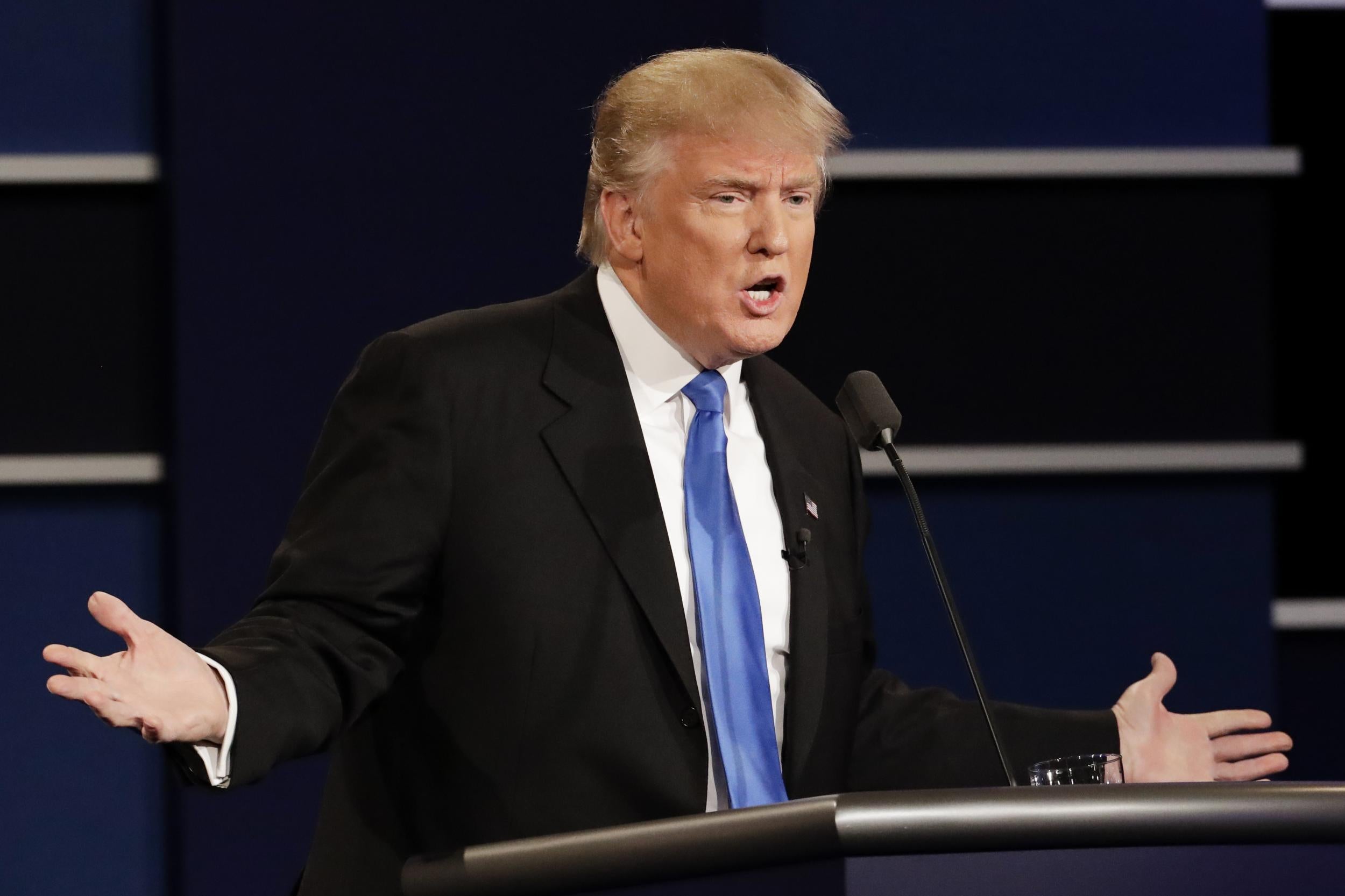 At Monday night's debate, Donald Trump was called out for stiffing the people who work for him. Trump has been accused of failing to pay hundreds of contractors. And so far, he hasn't seemed very sorry. When asked about failing to pay someone by Hillary Clinton this week, Trump replied, "Maybe he didn't do a good job and I was unsatisfied with his work."
I take that attack personally. I'm one of the many small business owners who've been used by Trump, exploited and forced to suffer a loss because of his corporation's shady practices.
My relationship with Trump began in 1989, when he asked me to supply several grand and upright pianos to his then-new Taj Mahal casino in Atlantic City. I'd been running a music store for more than 30 years at that point, selling instruments to local schools and residents. My business was very much a family affair (my grandsons still run the store). And I had a great relationship with my customers — no one had ever failed to pay.
I was thrilled to get a $100,000 contract from Trump. It was one of the biggest sales I'd ever made. I was supposed to deliver and tune the pianos; the Trump corporation would pay me within 90 days. I asked my lawyer if I should ask for payment upfront, and he laughed. "It's Donald Trump!" he told me. "He's got lots of money."
But when I requested payment, the Trump corporation hemmed and hawed. Its executives avoided my calls and crafted excuses. After a couple of months, I got a letter telling me that the casino was short on funds. They would pay 70 percent of what they owed me. There was no negotiating. I didn't know what to do — I couldn't afford to sue the Trump corporation, and I needed money to pay my piano suppliers. So I took the $70,000.
Losing $30,000 was a big hit to me and my family. The profit from Trump was meant to be a big part of my salary for the year. So I made much less.
There was no money to help grow my business. I had fewer pianos in the showroom and a smaller advertising budget. Because of Trump, my store stagnated for a couple of years. It made me feel really bad, like I'd been taken advantage of. I was embarrassed.
Today, when I hear Trump brag about paying small business owners less than he agreed, I get angry. He's always suggesting that the people who worked for him didn't do the right job, didn't complete their work on time, that something was wrong. But I delivered quality pianos, tuned and ready to go. I did everything right. And then Trump cheated me. It's a callous way to do business.
Trump keeps saying that it's time we got a businessman to run the country. Of course, I think it's important to find someone who can bolster the economy. But I also think we need a president who cares about small business owners, and about honoring his commitments. That's not Trump.
J Michael Diehl is the retired owner of Freehold Music Center in Freehold, New Jersey
Copyright Washington Post
Join our commenting forum
Join thought-provoking conversations, follow other Independent readers and see their replies