I worked in mental health - and after seeing the effects that austerity had on people, I had to leave
At times, I'd leave a message and only receive a call back the next day when I was sat at my client's bedside in a hospital ward after they'd caused themselves serious harm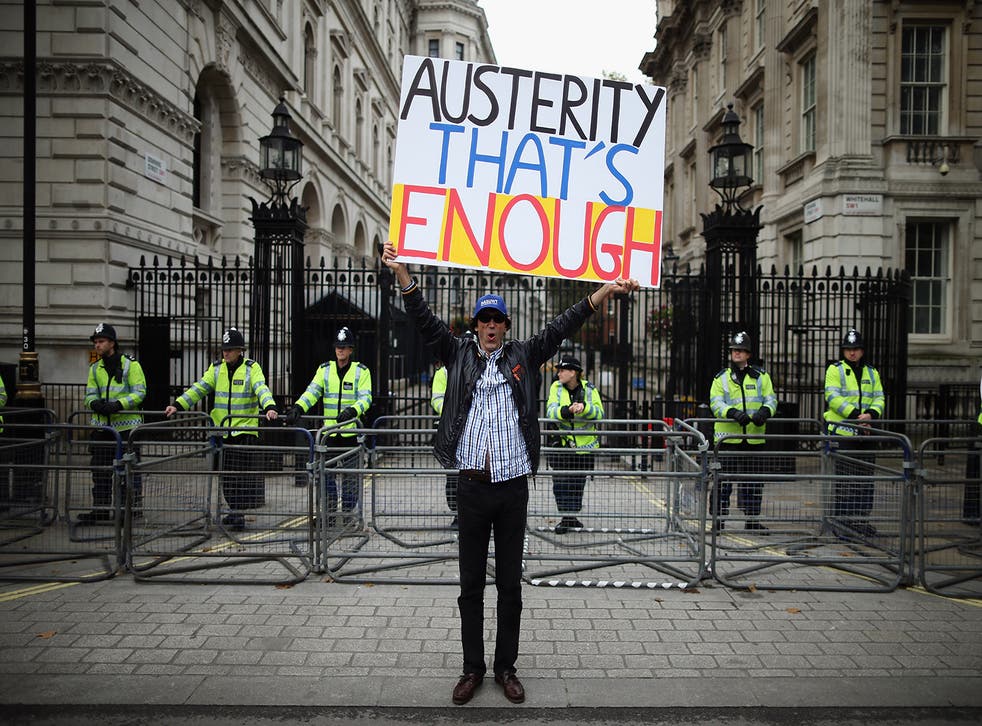 Working and training in mental health was always going to be a fight – but what I wasn't prepared for was walking into the battle naked. My training began in 2008 as a mental health nurse student; the commonest phrase uttered by should have been enthusiastic nurses introducing others to the fold was, "Get out of the game before it's too late." Everywhere I went, people either referred to themselves or others they worked with as "burnt out".
Budget concerns were already pressing on services even before the NHS cuts that the Tories promised not to make. Services were being closed, juggled around or merged while directors made choices that many of us felt were based on figures, without considering the real life impact on highly vulnerable people's lives.
There were people who lived in the community with very little social contact in their lives bar the nurses and healthcare assistants who they knew. Suddenly they found that they were scheduled to come in once a fortnight instead of twice a week. We saw this lead to cases of self-harm, in some cases seemingly so that the service users in question could be seen by a crisis team or admitted into acute mental health units: self-harm driven by anxiety and depression about being abandoned which could have been avoided by maintaining their regular appointments. It simply didn't make sense.
Then, in 2010, the coalition began its austerity regime - and I knew within myself I could no longer carry on my training as a mental health nurse. I knew once I qualified, I would become just the thing they all tried to warn me I'd become: burnt out.
But the choices made by that hard cold fist of austerity impacted on everything. I worked for a year as a learning disability support worker after leaving my mental health nurse training. The clients I worked with had other mental health problems, and I found myself on the other side of the desperate phone calls I used to receive on placement for a crisis mental health team.
This time, I was making those calls on behalf of clients who I feared were at imminent risk of suicide. Sometimes the response was fast and the situation was reconciled. At others, I'd leave a message and only receive a call back the next day when I was sat at my client's bedside in a hospital ward after they'd caused themselves serious harm.
Again, I found myself drained of emotional energy and unable to continue working in the new field I'd chosen. The phone calls, the appointments, the desperately needed support workers: they were all getting harder and harder to find. It stretched out beyond mental health as well – occupational therapists, physiotherapists, chiropodists and every other 'ist' imaginable was suddenly nowhere to be seen. It was like trying to nail down an elusive fly that even honey couldn't catch.
Eventually I moved cities and entered a third field: homeless project work. Seeing what I'd seen previously, I felt better prepared to enter the battlefield. But it was surprising and disconcerting how much provision was done by charities rather than the council or the NHS: housing charities, mental health charities, citizens' advice, drugs services – and so it went on.
But the Big Society that Cameron idly spun like some dream was non-existent; the charities that I held so in regard began to be swamped under, the services began to shut down, or offer less and less time to my clients.
More demands were being put on housing associations and support workers generally, usually with less staffing and effective pay cuts as contracts changed from shifts to 8am to 9pm, then a 'sleep-in' rather than night shifts.
Once again, weighed down with guilt and entirely burnt-out, and unable to do good by the people I wanted to help so desperately, I got out of the game.
Register for free to continue reading
Registration is a free and easy way to support our truly independent journalism
By registering, you will also enjoy limited access to Premium articles, exclusive newsletters, commenting, and virtual events with our leading journalists
Already have an account? sign in
Join our new commenting forum
Join thought-provoking conversations, follow other Independent readers and see their replies