From Caitlyn Jenner to Eddie Redmayne: the biggest transgender moments of 2015
Bruce Jenner's metamorphosis into Caitlyn was spectacular and like the best showbiz, it seemed to be so simple and so easy, even though the prep and rehearsal took years to get right. But wow, it paid off good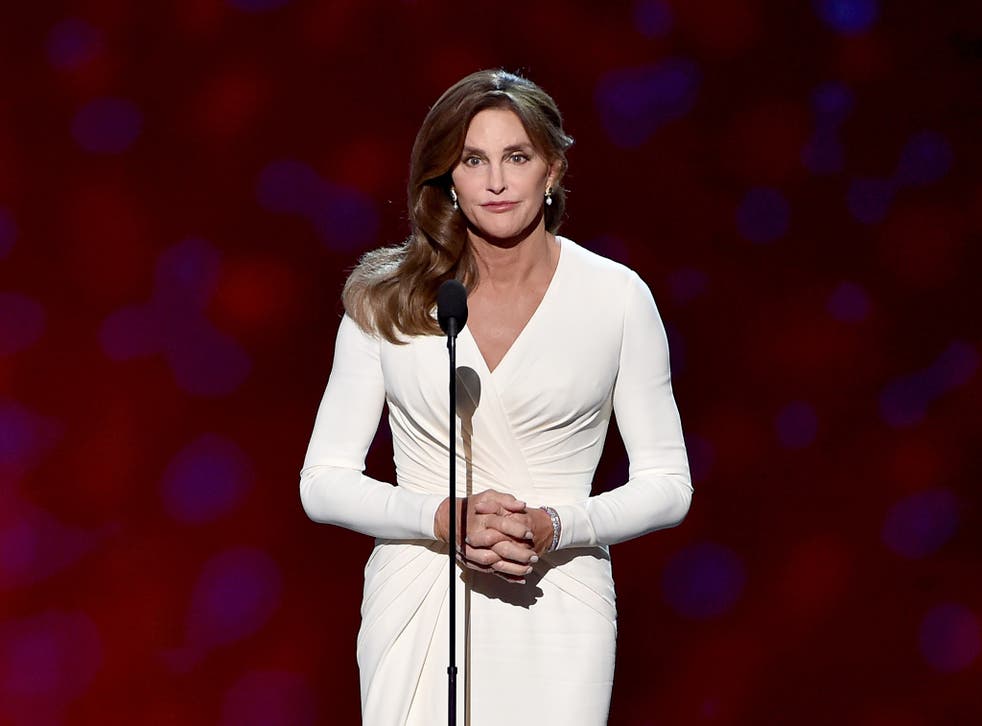 I've been trying to come up with a list of some of the things that were good for transgender people and bad for transgender peeps in 2015. As editor of a transgender magazine (Frock) and member of the Gender Society, I've been lucky enough to be able to gather some good impressions of what's been good - and bad - for trans people like myself in 2015.
There's no getting away from the fact that 2015 was the year when the transgender floodgates finally opened. Suddenly, we were plucked from obscurity and pushed very firmly into the limelight. It was like we were appearing on Celebrity Big Brother - one moment completely unknown and the next, absolutely everywhere.
It seemed like no soap opera worth its salt could get by without a transgender character (even though Corrie did all that decades ago). Suddenly we had our own sit-rom-com-thing in the shape of 'Boy Meets Girl' and its leading lady, trans actor Rebecca Root, also played a cisgender female character in the highly acclaimed movie, 'The Danish Girl', which itself is about changing gender. And just watch Eddie Redmayne pick up an Oscar for his portrayal of Lili Elbe!
So 2015 was definitely a great year for trans visibility and growing acceptance. But of course, the highlight of the year, and some might say the catalyst that kicked it all off, was that Vanity Fair cover.
What a way to come out to the world! Bruce Jenner's metamorphosis into Caitlyn was spectacular and like the best showbiz, it seemed to be so simple and so easy, even though the prep and rehearsal took years to get right. But wow, it paid off good. And the worldwide trans community must surely thank Cait for her amazing public bravery, irrespective of how we actually feel about her personally.
But it wasn't all sweetness and light. According to a Home Office report, transgender hate crime in the UK is still on the up, and the number of cases reported to the police has almost doubled since 2011. Perhaps heightened visibility and the potential for more hate crime go hand in hand, at least initially. The report, published in October, showed there were 605 Transgender related hate crimes in the previous 12 months - up 17 per cent on the previous year's figures. And, of course, we know in our hearts that for every transgender hate crime that makes it into the statistics, many more go unreported or unnoticed.
As if hate crimes in general were not bad enough, a report by Transgender Europe showed that 271 Trans people were murdered around the world in the year to the end of September. Being trans can certainly still be a dangerous thing.
And the suicide rate for transgender people continues to be shocking. Every time I see a new set of suicide stats I am appalled and ashamed. Statistics for the UK are not really available because apparently, we don't routinely collect data specifically on trans deaths here. But in the US, various surveys suggest that around 41 per cent of transgender people attempt suicide at some stage in their lives. That contrasts with only 4.6 per cent of the wider US population attempting suicide.
In July, Caitlyn Jenner used a speech at a high profile event in the US to highlight the alarming number of trans suicides and murders. Whether you love her or hate her, she is at least using the power of her mega-fame to do something right by us, so long may she continue to be our spokesperson (so long as she's speaking well of us).
I'm already wondering, with some trepidation, what 2016 has in store. Let's hope it's more positive trans characters in soap operas, TV shows and films and less hate crime, murder and suicide. And of course, we're all still waiting for that magic pill to become available – you know, the one that will allow us to change our gender instantly and without any recriminations. You know, the one that works in a completely equal society full of tolerance and love.
Oh sorry, that won't be available til 2116, it turns out. So we'll just have to make do for now.
Register for free to continue reading
Registration is a free and easy way to support our truly independent journalism
By registering, you will also enjoy limited access to Premium articles, exclusive newsletters, commenting, and virtual events with our leading journalists
Already have an account? sign in
Join our new commenting forum
Join thought-provoking conversations, follow other Independent readers and see their replies