Germans could learn a lot from their new immigrant neighbours
Firstly, they need to abandon the idea of their innate superiority, however fast their Audis and BWMs are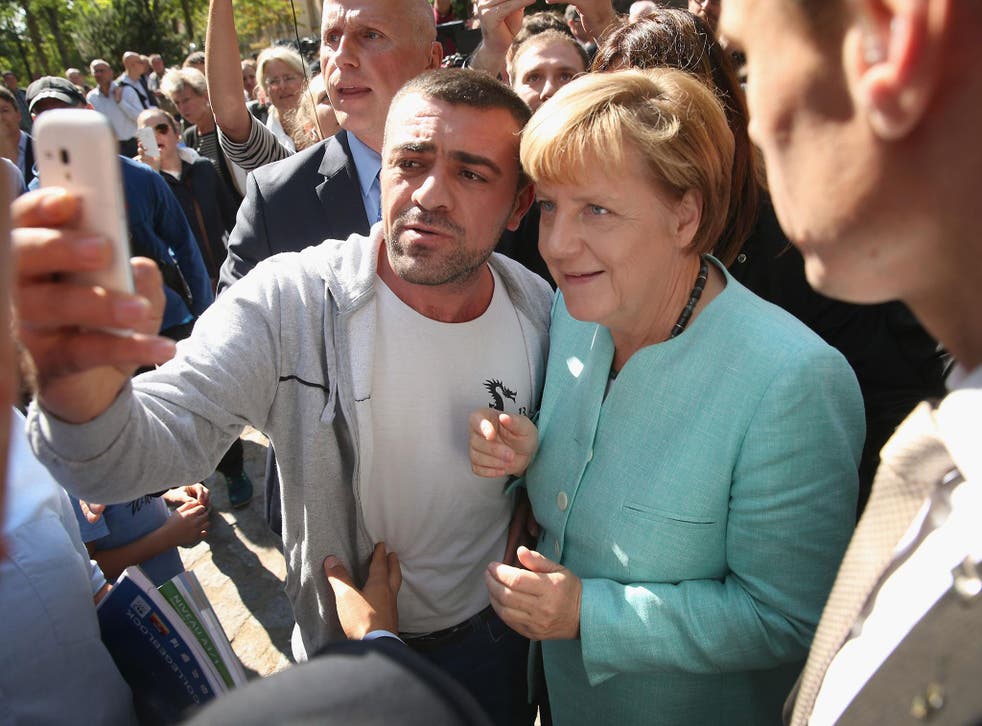 After having travelled half the globe and headed numerous German cultural institutions around the world, a retired, dignified German lady sits in her austere dining room, her grey hair lifted in an impeccable bun, and tells me in a disillusioned tone how Germans are usually dry, and how she found in Lebanon a certain quality of life that she missed in Germany. Taken aback by her honesty, I find myself trying to temper her judgment by telling her about some instances where I was treated gently by her fellow citizens. It is no obvious task.
Very few Germans are likely to be that lucid about their own culture, though. In fact, the impression one gets when frequenting Germans is that most of them consider their way of life to be inherently superior and their culture to be an absolute reference. This became clear to me after working for two years in German government institutions, where I and other Lebanese colleagues were treated in such a colonialist and inhuman way that would have made Michael Haneke's film Das weiße Band pale in comparison.
Many of the more than one million refugees who have entered Germany know what I mean. After Chancellor Angela Merkel adopted an open-door policy towards the refugee wave in 2015, and after the attack on the Berlin Christmas Market last December, anti-immigrant sentiment is on the rise in Germany.
Pilots stop 222 asylum seekers being deported from Germany by refusing to fly
At the last national elections on 24 Sept, Merkel's conservative party paid the price of such openness, and its score dropped significantly (32.9 per cent down from 41.5 per cent), while the anti-immigrant party AfD came in third place, making it the first far-right party to enter the German parliament since the 1960s. With such a low score, Angela Merkel is still struggling to this day to form a ruling coalition.
To justify her generosity, Merkel evoked "a national duty", and soon the stern accountant-like daughter of a Lutheran pastor became "Mama Merkel" to thousands of refugees. According to some analysts, she is more likely to have been under pressure, from her Nato allies as well as the German heavy industry, which was hoping to benefit from minimal-cost labour. In effect, Germany is in desperate need for skilled workers and for compensating one of the lowest birthrates in the world.
Whatever the questionable circumstances which surrounded the entry of more than one million refugees to Germany within two years, the situation cannot be changed, and German society will have to adapt to it. If Germans persist in their anti-immigrant stance, things are bound to deteriorate.
In a slightly brighter scenario, things would continue as they were before the crisis: immigrants living in their own districts, minding their own business, mostly ignored by native Germans. But this attitude will not work any longer, in the face of such a massive influx of newcomers.
First, Germans need to abandon the idea of their innate superiority, however fast their Audis and BWMs are. Other cultures are valuable too, and Germans can learn a lot from them, if they show a genuine and humble interest. Curious about his Persian-sounding name and dark features, I once gently asked the director of a German cultural institution in Beirut about his eastern origins. He refused to answer, wryly justifying: "This is a very German question". Besides the very German answer, would he have been as avoidant, had his name sounded Swedish or Austrian?
This arrogance needs to go, if Germany wants to attract skilled workers. A Lebanese researcher friend who has patented several vaccines in the USA and France told me once how she avoided working with Germans because they "are too square and lack the joys of life".
What Germans desperately need, apart from filling their factories with cheap workers, is to re-discover notions such as poetry, romance, humour, affection, spontaneity, conversation, sensuality, subtlety, nowadays only to be found in their museums and 18th century literature. But most of all, they need to re-discover the value of human contact. How many times did I try striking up a conversation with a German stranger or offering a small box of chocolates to a German colleague, only to be gratified with a "What do you need from me?" Well, just the joy of human presence. They could learn a lot from the Syrians, Ethiopians and Afghans living next door, eager to talk and offer their neighbours a culinary specialty from their country.
No need to relinquish one's own culture, or become embittered like the grey-haired lady in her dining room, on this journey of discovery. Being a Christian Lebanese who has learned the hard lesson of the Lebanese war, I have more Muslim friends than Christian ones, and I know more about Islam than some of them. Which doesn't prevent me from staying myself. Such are the joys of dynamic exchange and mixing Germans are in dire need of.
Register for free to continue reading
Registration is a free and easy way to support our truly independent journalism
By registering, you will also enjoy limited access to Premium articles, exclusive newsletters, commenting, and virtual events with our leading journalists
Already have an account? sign in
Register for free to continue reading
Registration is a free and easy way to support our truly independent journalism
By registering, you will also enjoy limited access to Premium articles, exclusive newsletters, commenting, and virtual events with our leading journalists
Already have an account? sign in
Join our new commenting forum
Join thought-provoking conversations, follow other Independent readers and see their replies