Migrant women are being scared away from the NHS because the Home Office is taking data from patient records
The Government's justification for breaking confidentiality is the 'public interest of immigration enforcement', but this does not consider the public interest in a confidential health service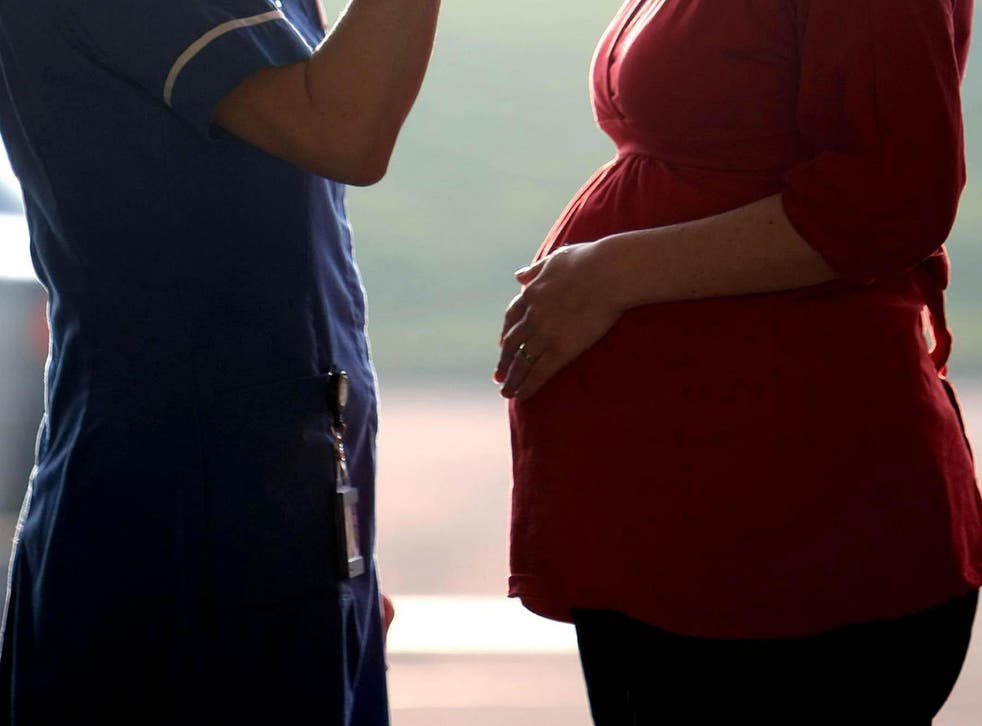 One year ago this month, the Government authorised changes in the way that migrants' NHS data is managed in the quest to detain and deport immigrants. As a GP and charity worker in women's health care, I now see the grave consequences this policy is having on the health and wellbeing of vulnerable women every day.
Safe access to contraception and family-planning services are essential for the wellbeing and autonomy of women worldwide. But now that Home Office immigration enforcement officials can take non-clinical details, such as their name, address and date of birth, held in NHS patient records without consent, vulnerable women in the UK are being scared away from accessing the contraception and reproductive health services they need.
Research shows that in the UK most women access their contraception from their GP. But for some women, seeing a GP for advice on contraception or other reproductive health needs, now comes with risks to their – and their families' – lives in the UK. Charities are introducing new clinical services to fill this void, but the Government's increasingly hostile environment for undocumented migrants continues to adversely affect women and children.
May and Macron announce new measures to deal with migrants and Calais
As well as conflicting with medical ethics and undermining patient trust, this violation of confidentiality means many migrants in vulnerable situations do not access the healthcare they need for fear of being apprehended, detained or deported.
The Government's justification for breaking confidentiality is the 'public interest of immigration enforcement'. This does not consider the public interest in a confidential health service. Last year the agreement led to only 195 out of 3000 requests resulting in new information. What is clear is the atmosphere of fear the policy has created.
Those affected include women in the most vulnerable situations: survivors of trafficking and sexual violence, as well as women who are homeless and sex workers. Fear of their personal data being shared often prevents them from seeing their doctor, and without access to family-planning services, these women are at risk of unplanned pregnancies.
Once pregnant, access to healthcare often does not improve. Last year saw the introduction of a legal requirement to charge some migrants upfront for NHS care in hospitals and in community services. This means patients have to pay before treatment and if they cannot, they are turned away. This is clearly a direct contradiction to the NHS's founding principle to provide care 'based on clinical need, not ability to pay'.
Abortion providers are included, along with community mental health trusts, in the community health services now legally required to charge upfront. Those who cannot afford to pay are left in an impossible position, and risk being driven to unsafe abortions from unregulated providers.
The law states that urgent care and immediately necessary care, including maternity care, should never be withheld. Instead, it should be billed afterwards if the patient cannot pay in advance. However, this is far from straightforward. The process of establishing who should be charged, and how urgent their care is, is remains unclear. Experience supporting pregnant women at Doctors Of The World (DOTW)'s clinic shows that threatening letters demanding hefty charges, as well as fear of arrest, mean that many women do not access antenatal care until very late in their pregnancies, putting both mother and baby's lives at risk.
Research carried out in the DOTW clinic found that two thirds of pregnant women had not had their first antenatal appointment by 10 weeks, as per national guidance, with a quarter not accessing antenatal care before 18 weeks.
Women's March 2018 across the world: in pictures

Show all 35
Once women are seen, the bills are often unmanageable, with an uncomplicated pregnancy costing about £6,500.
Placing barriers between women and the services which are essential to their reproductive health and wellbeing leaves many with nowhere to turn. Women have the right to control their body, and to decide if and when they want to have children. Along with new family-planning services, we are tackling these policies in a number of ways, such as the social media #StopSharing campaign and our Safe Surgeries project, which advises and trains GP practices in ways they can support vulnerable migrants without going against NHS guidelines. One way to do that is putting down the practice address for the migrant patient, rather than their own.
Our concerns are being heard. At the Health Select Committee last week, MPs heard the impact data sharing is having on migrants, including a domestic worker who died having never seen a GP, because she was too afraid.
It is unacceptable that women in the UK are not able to safely access family-planning methods. It is unacceptable that women may be forced to turn to unsafe abortions due to payment requirements. We need to ensure the Government to suspend the data sharing agreement, ensuring all surgeries are safe, for everyone who walks in the door.
Lucinda Hiam is a GP and adviser to the charity Doctors of the World UK
Register for free to continue reading
Registration is a free and easy way to support our truly independent journalism
By registering, you will also enjoy limited access to Premium articles, exclusive newsletters, commenting, and virtual events with our leading journalists
Already have an account? sign in
Join our new commenting forum
Join thought-provoking conversations, follow other Independent readers and see their replies