Turning 18 should be a rite of passage. But for unaccompanied child refugees, it can be a nightmare
It's time for Europe to reinvent how it supports young asylum seekers in their transition to adulthood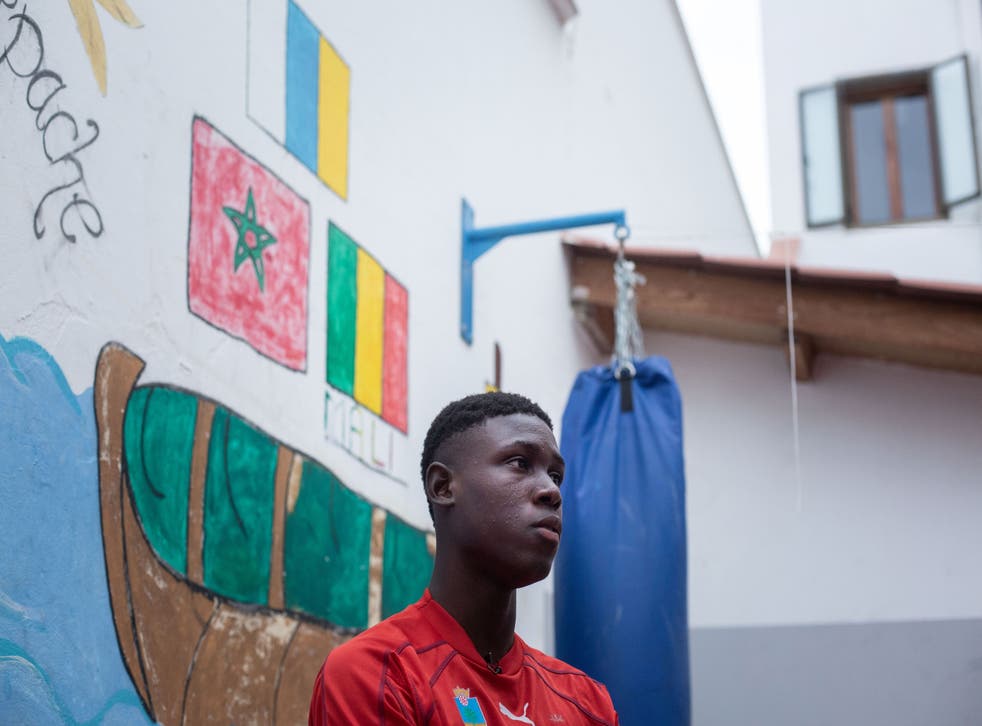 Unlike most 17-year-olds, Mohamed (not his real name) has been dreading his next birthday. His refugee centre has made it his date for departure because it's at capacity, and he has no legal basis to overturn the decision. As an unaccompanied minor, on the eve of his 18th birthday he will lose the protective shield he was entitled to as a child under European law. An abrupt withdrawal of protective measures when unaccompanied minors turn 18 is not unusual in European countries. This is particularly daunting at a time when, aside from the unease of being a teen on the verge of adulthood, these children are coping with trauma and the shock of being alone in an unknown culture.  
Mohamed is among the 280,000 asylum-seekers that, according to Eurostat, have set foot in Europe since 2010 as unaccompanied minors, of which 88 per cent are boys. Half are in Sweden and Germany, and the rest are dispersed across the continent, mostly in France, Austria and Italy. More are set to arrive; as Covid-19 hits refugee camps in Greece, the health minister recently announced plans to relocate at least 1,600 vulnerable children.  
Housing is one of the first problems youngsters face. In France, when a child refugee turns 18 they must leave their centre and will only be relocated if they have a work contract, otherwise leading to homelessness. Human Rights Watch, an advocacy group, denounced that at least 400 teens were sleeping rough in Paris last year. Meanwhile in Austria, children like Mohamed are moved to reception facilities for adults, often in remote parts of the country. This cuts them off entirely from their social networks, including any younger siblings.
Education and employment are another headache. If they relocate, their education will be interrupted. But because 66 per cent of unaccompanied minors are over 16 years old, the majority never see the inside of a classroom. Most need to find a job, as their aid will soon be cut off. Yet asylum-seekers can't be employed during the first nine months of their application process or until they obtain refugee status. Bottlenecks in bureaucracy force them into a legal limbo while their claims are being processed.
But the biggest fear for youngsters is deportation. Last year, the Italian parliament approved a decree which abolished the right for humanitarian protection, a condition granted to those who do not meet criteria for refugee status. This means that when asylum-seekers whose claim was denied turn 18, they become irregular overnight, fostering an increase of theft and prostitution on the streets. France has also toughened its stance. According to Eurostat, 485 children from Afghanistan and Iraq aged 18 or under were forced to leave in 2018.
Asylum-seekers are faced with a moral dilemma: tell the truth and face homelessness and deportation, or lie about their age. In response, several countries have considered implementing stricter age assessments. Last year, the German Ministry of Health proposed mandatory age checks using X-ray, which Frank Ulrich Montgomery, president of the German Medical Association, rejected and described as "an intervention in physical integrity".
Other youngsters lose faith in the system and escape. According to Europol, at least 10,000 minors went missing from reception centres in 2015. Yet that number is probably higher, as an independent study for the European Commission concluded that most countries aren't able to provide robust data on missing children. The root of the problem is that supervision of minors is poor and scattered across institutions.
Without solidarity and international cooperation, this crisis will only escalate. Fresh thinking in policy making is desperately needed to smoothen transition to adulthood, which doesn't happen overnight.
Carla Subirana is Europe Analyst at The Economist Intelligence Unit
Register for free to continue reading
Registration is a free and easy way to support our truly independent journalism
By registering, you will also enjoy limited access to Premium articles, exclusive newsletters, commenting, and virtual events with our leading journalists
Already have an account? sign in
Register for free to continue reading
Registration is a free and easy way to support our truly independent journalism
By registering, you will also enjoy limited access to Premium articles, exclusive newsletters, commenting, and virtual events with our leading journalists
Already have an account? sign in
Join our new commenting forum
Join thought-provoking conversations, follow other Independent readers and see their replies