In all our discussions of 'hyperandrogynism' and 'unfair advantage', we forgot that Caster Semenya is a person
Semenya herself has spoken little about the controversy, concluding that 'God made me the way I am and I accept myself.' It is unclear whether she has even seen the results of every test to which she has been subjected. She deserves our compassion for the way she's been treated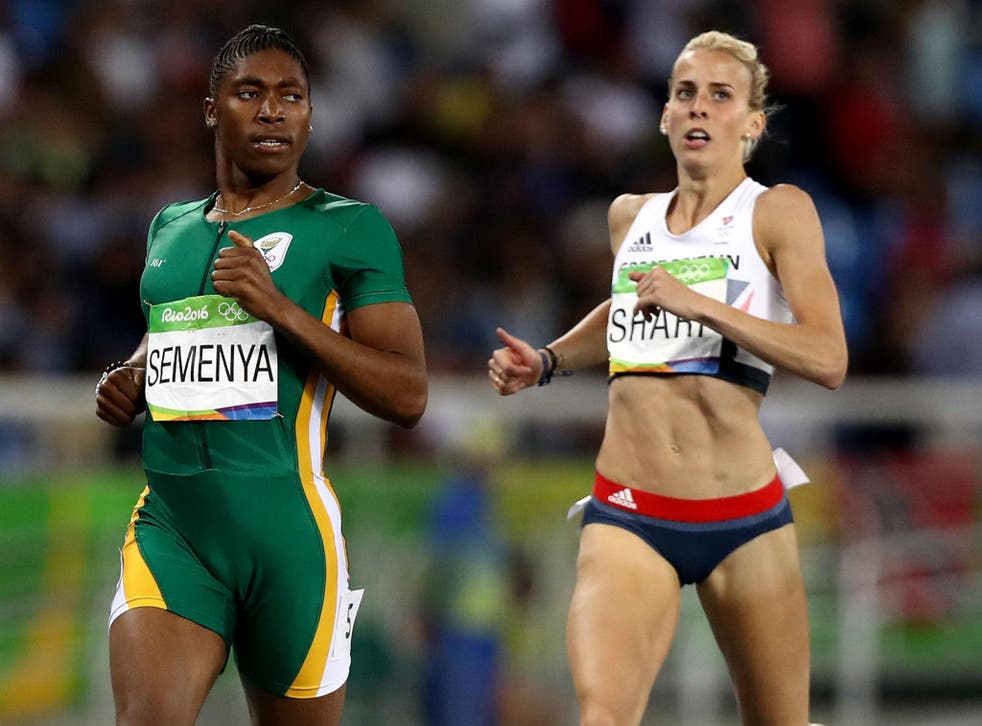 All in all, the International Olympics Committee and the local organisers in Rio will be breathing a sigh of relief today. Concerns over a shortfall in funding for the Paralympics are a hefty cloud on the horizon but, broadly speaking, the 2016 Olympics will surely be remembered favourably for having produced numerous classy performances and genuine excitement across a range of sports.
After the scandal over past doping by Russian athletes, the Games were – perhaps unsurprisingly – largely free of major drug dishonour. A handful of competitors were disqualified for failing tests but after the pre-Games focus on the subject, the numbers involved were not disastrous. Similarly, spectators' safety was largely well-guarded. And the alleged robbery of Olympic swimmers at gunpoint turned out to be nothing of the sort. Crowds were a little on the small side, and the diving pool mysteriously turned green, but those were minor quibbles.
For one athlete, however, Rio offered no respite to the controversy that has dogged her career. Instead, after triumphing in the women's 800m, the South African runner Caster Semenya faces renewed debate about her gender. Pointed remarks have also been made about the runners who finished second and third in the race, both of whom have faced questions about their testosterone levels in recent times.
Semenya first came to prominence in 2009, when she won the 800m and 1500m at the African Junior Championships, before going on to win gold at that year's World Championships in the shorter distance. The International Association of Athletic Federations (IAAF), noting her record times, required that Semenya undergo gender tests to determine whether any medical condition was present which might result in an "unfair competitive advantage".
After the furore, Semenya was initially unable to compete, then cleared to run again but reportedly forced to take testosterone suppressants – before the Court of Arbitration for Sport ruled any such policy to be invalid. Victory in Rio has led some to conclude that there isn't a level playing field and that some athletes are competing at an unfair disadvantage. British runner Lynsey Sharp, who finished sixth in this weekend's final, said in the aftermath of the race: "The public can see how difficult it is with the change of rule but all we can do is give it our best."
Semenya herself has spoken little about the controversy, concluding that "God made me the way I am and I accept myself." It is unclear whether she has even seen the results of every test to which she has been subjected. Likewise, the accuracy of medical information apparently leaked to the media in 2010 has not been confirmed – for obvious privacy reasons. Semenya has sought to avoid labels, although media reports frequently describe her as "intersex", which is itself open to wide interpretation and which arguably, and unhelpfully, adds to the impression that, in competing against "proper" women, she is in a separate category. The IAAF talks of athletes with hyperandrogenism, which sounds like something encountered in Star Trek.
Some commentators have suggested that the controversy is evidence of the degree to which sport is dominated by men, who are content to put female physicality through the mill but who wouldn't dare to comment on men in the same way. It is perhaps an overly simplistic view, although it's true to say nobody has yet argued that Usain Bolt should not be allowed to compete because he happens to have a very long stride or an unusually high ratio of fast twitch muscle fibres.
All this is difficult stuff: for competitors who want to feel they are not battling against innate disadvantages; for the media which often seems caught between a desire for a "fair" race and a cause celebre in the arena of gender politics; and for athletics chiefs who seem to battle controversies perennially. Most of all though, it must be a nightmare for Semenya, whose body has been subjected to goodness knows what kinds of examination and whose physical appearance is the subject of prurient chit-chat in living rooms and bars around the world.
In the end, who would blame her if she decided only to run from such scrutiny?
Register for free to continue reading
Registration is a free and easy way to support our truly independent journalism
By registering, you will also enjoy limited access to Premium articles, exclusive newsletters, commenting, and virtual events with our leading journalists
Already have an account? sign in
Register for free to continue reading
Registration is a free and easy way to support our truly independent journalism
By registering, you will also enjoy limited access to Premium articles, exclusive newsletters, commenting, and virtual events with our leading journalists
Already have an account? sign in
Join our new commenting forum
Join thought-provoking conversations, follow other Independent readers and see their replies