In the age of Instagram, of course we want school photos touched up
I wish the service being offered to today's kids had been around to spare me from looking like Emo Philips in my childhood snaps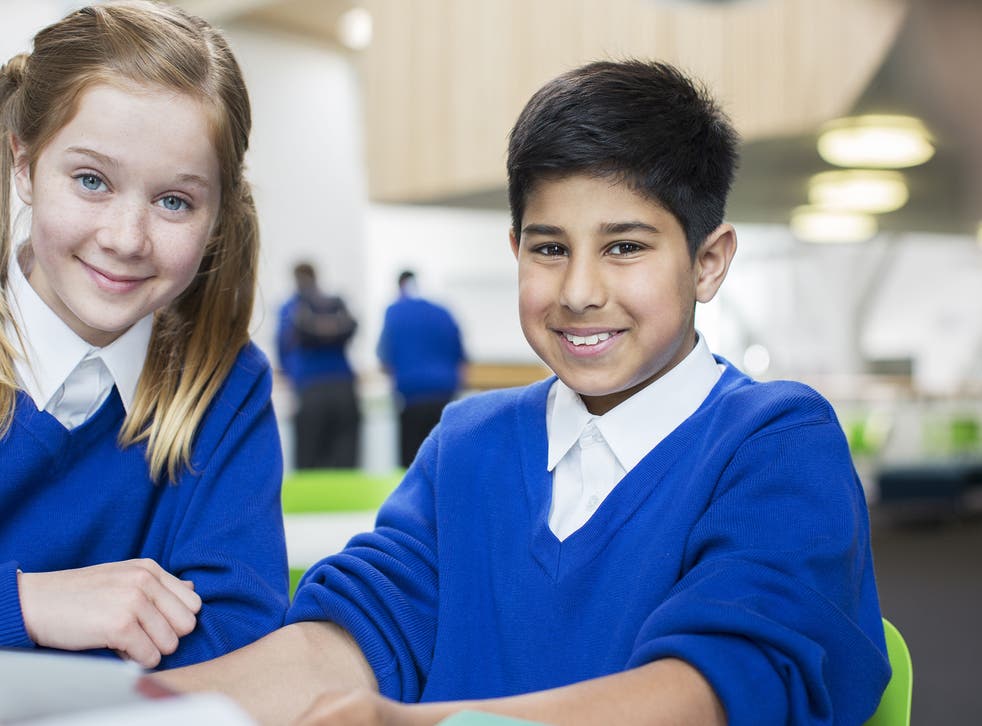 Spare a thought today for the latest suspect framed for the supposed epidemic of low self-esteem among modern schoolchildren: the humble school photographer. Those poor souls dispatched to infant and junior schools – clutching their novelty gonk and a packet of Nurofen Express – who are left with the task of capturing the innate beauty of five dozen screeching, farting under-11s.
School photographers are now in trouble for offering a thoroughly modern "photo touch-up" service to smooth out pimples, facial lines and jumper stains from your child's mugshot. "It is stealing the innocence of children," one mother from Worthing has complained to newspapers. "This service will send our children the wrong message."
This was a specific attack on a local business which, it transpires, had the temerity to try to survive financially in the age of Instagram – where our personal snaps rarely go uncropped or unfiltered, whether they be a plate of spaghetti, a sunset or a four-year-old's ballet recital. Slam a filter on it: suddenly everything looks much better.
And although it's tempting to blame this filter craze on humanity's virulent vanity, the more boring truth is that – pre-Instagram and all the other photo-rejigging options – the chance of an untrained civilian taking a decent picture of anything was slim bordering on absolute fluke.
Of course we are suckers for the gift of touching our pictures up. My house heaves with photo albums full of images dating from the 1970s to the 2000s which I cannot bear to revisit, grimly festooned with Spam-shade mottled upper arms, red eyes, double chins and powdery faces that don't match necks. Or, worse, photo after photo of utterly boring bilge.
Because, when one paid £7.99 in 1992 to develop a 36-exposure, 35mm colour film and schlepped all the way to Jessops on the local high street, there and back twice – well, those crap photos were getting put in an album. Genuinely I do not remember mankind looking so oily-faced, rouge-nosed and yellow-toothed in the 1980s, but our awful amateur photography certainly suggests it. So when Apple first gave my generation the option to crop a friend's crappy one-night stand out of a party group shot, paintbrush out eye-bags, or better still make the whole thing a glamorous black and white – we grabbed it with greedy mits.
But where does this leave the poor, much- maligned school photographer, with his role of snapping my generation's kids and kid's kids? In even more of a no-win situation than before, I imagine. Let's be clear, the school snapper has already spent the past 50 years being informed daily that they are little more than a glorified highwayman who guilt-trips parents into expensive photosets of squinting kids in creased collars, taken in the week the tooth fairy means business.
UK news in pictures

Show all 50
My parents still have evidence – in a drawer somewhere, I hope – of a particular hour in 1978 where, due to a combination of a recurrent stye on my left eye and my mother's roughshod attitude to fringe-trimming, I look like a less pretty version of the American humorist Emo Philips. Oh, what I would have given over the years for a second chance at that photo. Or, better still, a re-touched eye and the Instagram "Ludwig" filter.
Logically, schools in 2015 should say something along the lines of: "We've had a calm, clear think and considering you've all got iPhones, Samsungs, Nokias etc full of amazing, flattering photos of your kids, let's not bother with the one we organise where your child looks, at best, like a street urchin and, at worst, as if he or she might go on to access their grandfather's personal ammunition stockpile with horrific results."
But modern parents appear to quite like the official school photo, which I cannot help but think is down to nostalgia. Mummy sat on that bench in her scratchy school shirt, with her wonky side-parting and said "cheese" to the lens; and so will her little girl; and her little girl's little girl after that. Then the photos will be dispersed via Royal Mail to aunties like me, who will say: "That looks absolutely bloody nothing like our Erin," and stand it up behind a vase for two decades. We are British, it's just what we do.
If this whole tradition is to continue, it cannot dodge the bullet of progress. I draw the line at the idea of receiving photos of my 10-year-old nieces that have been spruced up to the point where they resemble Gigi Hadid walking for Victoria's Secret. Or anything where my nephew, aged 11, has a fake six-pack or suddenly has two rows of perfectly straight, alpine-white teeth like Justin Bieber. But if parents would quite like a snotty nostril or a blood-shot eye smoothed over, or a big blob of tomato ketchup removed from a sleeve, well this is between them and their conscience.
At least then the photo might get pride of place on a wall, and not (like many of mine) be shoved tactfully out of the way. "We just can't find a frame nice enough for it!" said my mother about the awful Emo Philips photo. She said this right the way through the 1970s. And through the 80s. By the time I'd graduated, I'd begun to sense her story might be fishy.
Mothering, especially today, seems to rely heavily on this level of amicable subterfuge. It's all lies, damned lies and flattering Instagram filters.
Register for free to continue reading
Registration is a free and easy way to support our truly independent journalism
By registering, you will also enjoy limited access to Premium articles, exclusive newsletters, commenting, and virtual events with our leading journalists
Already have an account? sign in
Join our new commenting forum
Join thought-provoking conversations, follow other Independent readers and see their replies