These are the five myths about Labour's industrial strategy
As Labour gains more support across the country and businesses take more interest in our industrial strategy, let me debunk all of the false claims about our policy proposals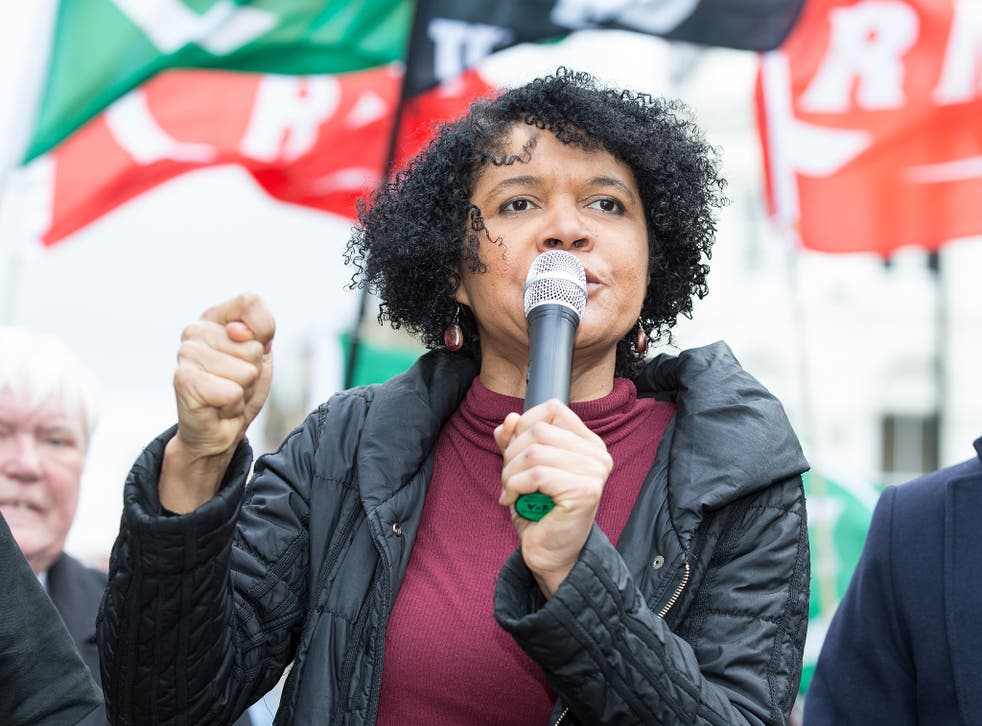 Since Labour's unexpectedly strong showing at the general election, many businesses have felt a sudden desire to better understand our industrial strategy.
To do, so they have to shed some of the myths promoted by the Government and its supporters. These are the top five:
Labour's industrial strategy is basically tax and spend
Building an economy for the many doesn't only mean a fairer distribution of wealth, but creating wealth so that there's more to go around.
That's what the Tories have failed to do over the past seven years. George Osborne's zombie economics, which live on under this zombie Prime Minister, starved the economy and led to a "lost decade" with productivity levels declining and wages static. This is why Britain needs a pay rise!
The way out of this situation is for Government to invest in skills, infrastructure and good, productive work.
We would take advantage of historically low interest rates, to borrow £250bn for infrastructure spending over ten years as part of our National Transformation Fund.
We'll set up a National Education Service, allowing people to retrain throughout their lives. We want to raise productivity levels in sectors such as care and retail, enabling workers to create wealth more effectively.
So yes, our industrial strategy does involve spending – not spending to redistribute, but spending to improve the fundamentals of our economy.
Labour wants to raise taxes on small businesses and ordinary people
We won't raise VAT or National Insurance, and have promised that only the top 5 per cent of earners will pay a little bit more in tax to help fund public services.
We will raise corporation tax, while keeping it among the lowest in the developed world. There is no evidence that lowering corporation tax – at a cost of over £10.8bn a year – has increased business investment.
Liam Fox: European business leaders want more pressure on EU
We'll protect small businesses from this by reintroducing a lower small profits rate of corporation tax. And they will be some of the main beneficiaries of our infrastructure projects and plans to bring supply chains onshore.
Labour has a command and control vision for our economy
We've been accused of promoting a centralised, "Big State" approach, in which government plans out the economy down to the number of tractors produced. This couldn't be further from the truth.
It is for government to put forward a long-term vision for the economy – and then bring public and private sectors together to make it happen. Not so much "command and control", as "collaborate and cooperate".
Our industrial strategy is inspired by the work of leading economist Mariana Mazzucato. We're identifying the key challenges facing our economy – from an ageing population to global climate change – and shaping markets so that we can better respond to them.
Mark Carney: The economy is slowing because households and businesses are not spending as much
For example, we've said we'll invest in the development and commercialisation of new technologies such as Carbon Capture and Storage, to meet our goal of decarbonising the economy by 2030.
Coordination and investment from the Government will help private companies to start up and expand into these emerging fields.
By contrast, the Tories have no vision, just an ad hoc collection of aspirations and some pre-existing policies – for which they have been criticised by the impartial BEIS Select Committee. In other words, theirs is an industrial strategy without the strategy.
Labour is hostile to innovation
I'm a tech evangelist – and Chartered Engineer. I believe technology can be a force for good. I'm proud that our party will build an innovation nation where an entrepreneurial state works with private and third sectors.
History shows us that technological achievements – from the internet to the iPhone itself – have been driven by smart investments from governments with the courage to back innovation.
We'll raise public R&D spending to 1.85 per cent of GDP, investing an additional £1.3bn in our first two years in office. By 2030, we want total R&D spend to be 3 per cent of GDP.
Labour 'want to have our cake and eat it' on Brexit says Shadow Business Secretary
We will democratise science, helping it become more accessible and more diverse. We'll ensure the benefits of R&D are felt across the country, rather than being clustered in London and affluent parts of the South East.
And we will continue to call out the tech giants when they're not paying their taxes, delivering on workers' rights or keeping our children safe online.
Labour wants to take us back to the 1970s
It's true that we'd like to see vital services such as energy and rail back in public hands – as was the case before the 1980s and 1990s, and still is in many parts of Europe.
We're clear that the status quo isn't working. The energy market, for instance, is broken, with customers overcharged by £2bn in 2015.
UK news in pictures

Show all 50
Across the world, countries are taking public utilities back into public ownership. Our plan to transition to a publicly owned, decentralised energy system will, in tandem with our challenge-led industrial strategy, help us to transition to a more sustainable way of producing energy.
In reality, it's the Tories' economic ideology that has proven incapable of dealing with the modern world. We're not looking to the past, but drawing on the best of today's thinking to build the long-term, smart, sustainable and inclusive economy of the future.
Chi Onwurah is the Labour MP for Newcastle
Join our new commenting forum
Join thought-provoking conversations, follow other Independent readers and see their replies