The very white face of infertility suggests women of colour don't need support
When we do not see anyone who looks like us in pamphlets, posters, brochures or in waiting rooms and hospitals, it is easy to believe that we are alone – we aren't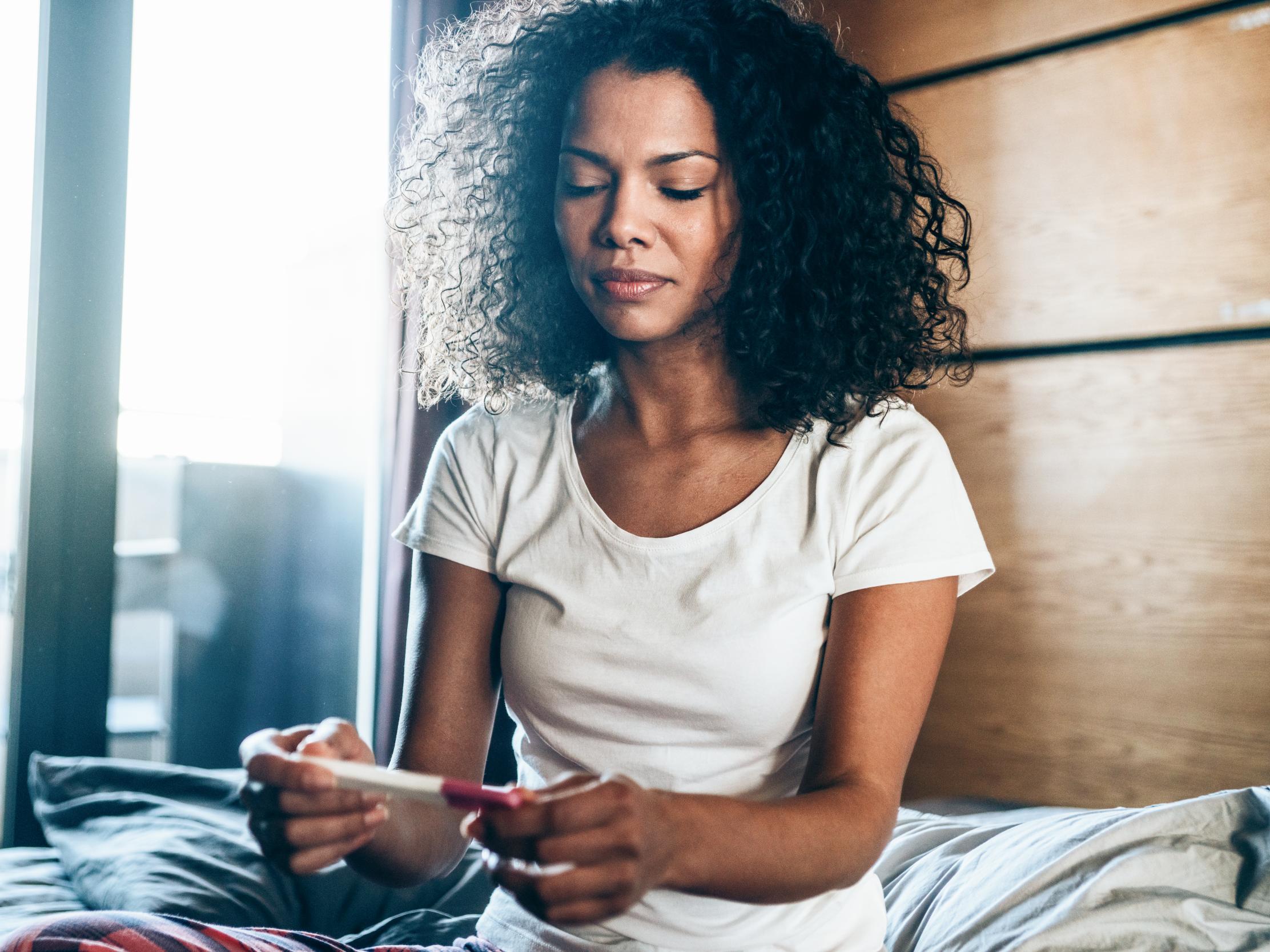 Recently, as we marked National Infertility Week in the UK, I shared something briefly about my IVF treatments and miscarriage over on Twitter. I might have been one voice among many other stories, but I was surprised to receive numerous private messages from women – mainly South Asian – who thanked me for opening up about my own experience of infertility, and how they never had the courage to do so.
They were grateful that someone from their own cultural background was talking about the embarrassment and guilt associated with infertility. And, with those messages, I was reminded how one-dimensional the discourse still is.
The popular image of infertility is that of an upper-middle-class, white, straight-partnered woman in her mid-to-late 30s or early 40s. It's a stereotype that erases the significant experiences of minority ethnic, working class and LGBT+ women who often face the most barriers to diagnosis and treatment.
We've heard that infertility is a global crisis in recent years, but it remains incredibly stigmatised. We don't talk about it openly.
Last year, when Michelle Obama revealed her own journey with IVF treatments in her memoir Becoming, I was reminded that black and brown women are still invisible in discussions around infertility, while research has recently shown that fertility is declining most in minority ethnic women.
The existing literature and a great deal of the data is very white-centric, primarily stemming from the global north. But the reasons behind these "invisible infertiles" – those who are missing from the data and stories of infertility – are more complicated than one may assume at first glance.
Among minority ethnic communities, infertility carries a big stigma, even though they are more likely to suffer from uterine fibroids, one of the major causes for infertility.
In certain cultures, families are large, and you are expected to conceive naturally and easily. Within the Indian community, for instance, it is always assumed that women become pregnant as soon as they can and want to.
Even if one does encounter problems, spirituality, religion and alternative treatments often play a bigger role in addressing fertility issues rather than, say, seeking IVF. Few openly discuss any problems they might have with conceiving. It is usually considered a source of shame for the family, and it is kept a secret.
Women of colour are also often seen as hyperfertile, stereotyped as having large families and contributors to rapid population growth and crowding in inner city areas. As is too often the case, public health initiatives for addressing infertility usually do not reach them.
For instance, my own work with women in rural India showed that a lack of adequate sex education meant that they did not know and understand their bodies well enough to recognise their infertility problems for a long time. These women often don't have access to ovulation kits and apps to chart their cycles, which are now increasingly being used to monitor and map data about fertility.
The same is true here in the UK and in the USA when it comes to who's prioritised. Women who have used fertility services are likely to be white and married, with higher levels of income and education. Fifteen per cent of white women ages 25 to 44 in the United States have sought medical help to get pregnant, compared with 7.6 per cent of Hispanic women and 8 per cent of black women, according to data from the Department of Health and Human Services and from the National Center for Health Statistics.
A study carried out in 2018 showed cost to be a major obstacle in seeking these treatments. In the UK, fertility treatment on the NHS is still a postcode lottery with free treatment only available to couples depending on where they live.
And many women from minority ethnic communities often face secondary infertility (being unable to conceive after giving birth in the past), a condition which is severely misunderstood, unrecognised and under-funded. In the UK, in most of the Clinical Commissioning Groups (CCGs), free treatment on the NHS is not available if either partner in a couple has a child from a previous relationship.
But, even more than cost, women from different minority ethnic communities have revealed that they wouldn't be comfortable discussing their fertility concerns with not only their families and friends, but also medical professionals. The mistrust of medical personnel persists, as we hear more stories of unconscious bias leading to prejudice and discrimination against women of colour in diagnosis and treatment.
Top 20 most admired women in 2019
Show all 20
Numerous studies have shown the extent to which African American women face stereotyping and mistreatment from doctors and nurses, yet another deterrent in them seeking treatment, or openly talking about their infertility.
When we do not see anyone who looks like us in pamphlets, posters, brochures, in waiting rooms and hospitals, it is easy to believe that we are alone. Due to social and cultural stigma, many black and south Asian women are reluctant to publicly document their journeys, even when they have gone through fertility treatment.
It can be deeply lonely when you aren't privy to similar experiences in your own community when it comes to being infertile. I know this. It is easy to believe in the myth and cultural narratives of hyperfertility as a result of deep-seated, but misplaced guilt.
But if we want open conversations around infertility for all, we have to do more. Addressing unconscious bias in the medical community and breaking the taboo in these communities would be a start. Women should not only be encouraged to talk and seek treatment, but also to finally dispense with the shame of being infertile.
Join our commenting forum
Join thought-provoking conversations, follow other Independent readers and see their replies