I'm a nurse. Here's what my daily life is really like
On the birthday of Florence Nightingale's birthday, now known as International Nurses Day, nurses working in the UK and Ireland open up about life in the profession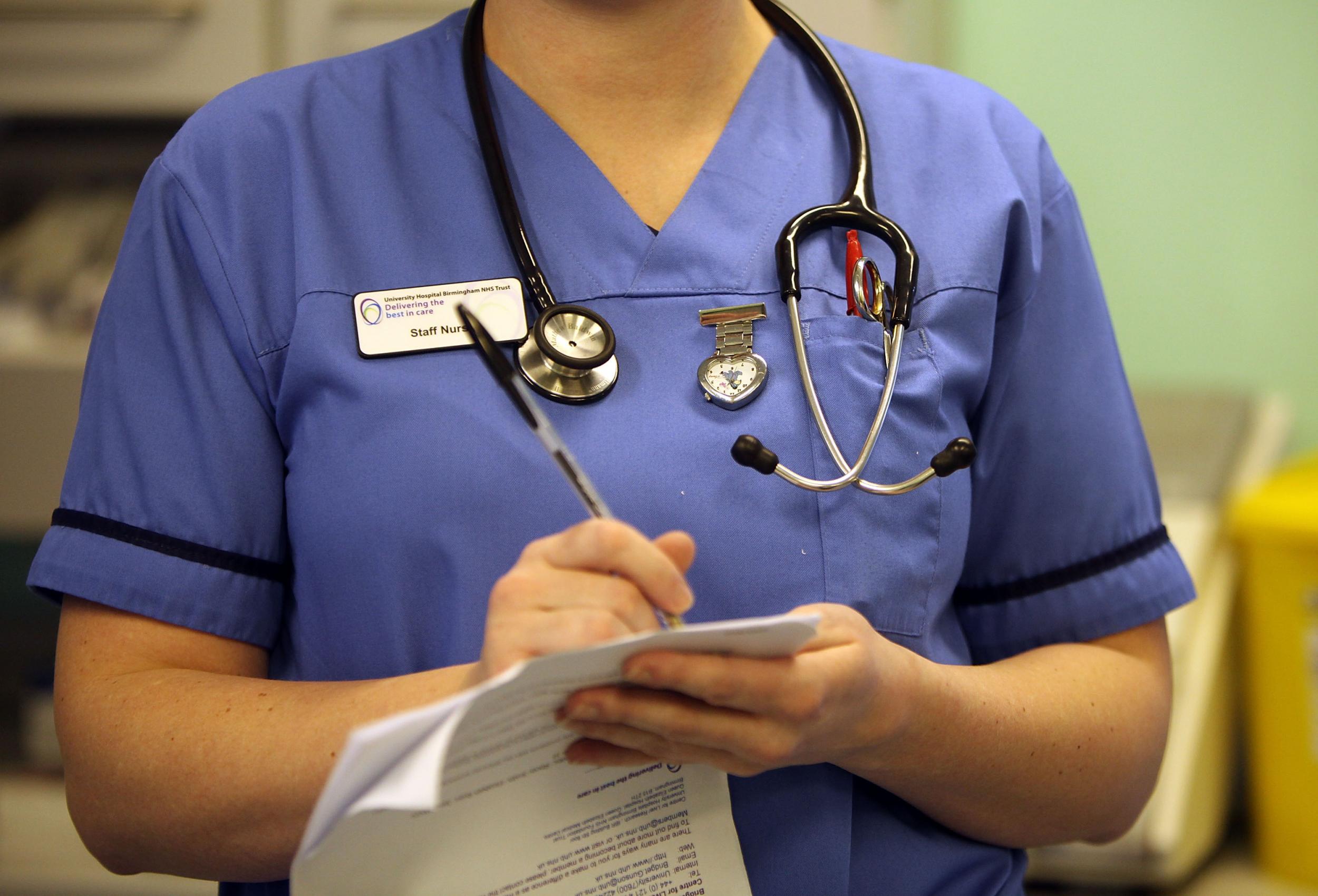 Laura Tully: Practice Nurse at a student health centre in Athlone, Ireland
I am a nurse. I care.
I protect, advocate, listen, empathise, teach, lead and inspire. I save lives. I help others. I hold hands. I make a difference, every day.
I have always wanted to be a nurse since I was 5 years old. It's my vocation. I'm Irish and have been caring for patients in various nursing roles across the public and private sector in Ireland for over 19 years.
That's 6,938 days and of those days there has never been a single one when I wished I did something else, when I wanted to be anything else. There hasn't been a single day where I've not learned something new.
My career as a nurse has been shaped and guided by the nurse tutors who educated me, the nurse mentors who've guided me and the colleagues I've shared my career with. Most importantly, I am the nurse I am because of the patients I've been fortunate to meet and help. Every single patient I have the pleasure of caring for leaves an imprint, some far greater than others. I can be a smile to someone who needs it, a companion to the lonely and vulnerable; I can celebrate a first breath or provide comfort and dignity during a last breath. I am privileged to be a nurse.
We are the heart of healthcare and the hospitality of the hospital and while we are bound by paperwork, short on hands, sleep and energy, we are never short on care. Today I celebrate our profession and nursing professionalism.
Laura has been a nurse for 19 years
Sheralyn Holmes: Macmillan Neuro Oncology Clinical Nurse Specialist
I look after patients with brain cancers. I'm often the first person they meet after diagnosis and so I sit down with them, take the time to give them information, make sure they've got my contact details and I'm the person that they know will help find the answer.
With more and more people being diagnosed with cancer, it's really important that the funding is there to let us do our jobs and be there for people who really need us.
It's not always easy and sometimes I find it hard to switch off. Brain cancer patients will say to me "I'm really worried about how my family will cope." As a mum myself, It's really tough to hear that. But part of my job is supporting the family, and their children if they're struggling.
A cancer diagnosis is a very frightening thing. It changes lives and I know many patients can feel very alone even if they have got family around them. But being able to help makes a real difference. I saw this patient every week throughout her entire treatment. To see her come through it and see her so well now is incredible.
Despite the hard days, I find my work as Macmillan nurse incredibly rewarding. For me, just seeing people coming in, often scared and anxious and being able to offer some time then see them walk away that little bit more relaxed with a smile on their face is a real high.
Sheralyn has been a nurse for 37 years
Viv Bennett: Chief Nurse for Public Health England
I have always believed that nursing is a privilege and an opportunity to help people and communities to have the best possible health.
Nurses and midwives can make a real difference to help people prevent illness and look after themselves and their families through healthy lifestyle choices.
On International Nurses Day we are promoting the contribution of nurses and midwives to the 'obesity epidemic' and I have a new blog out today about this, here.
As the Chief Public Health Nurse I am delighted to showcase this vital, but sometimes not visible, dimension of nursing and midwifery practice.
Professor Viv Bennett was appointed as Director, Nursing at PHE in 2013
Join our commenting forum
Join thought-provoking conversations, follow other Independent readers and see their replies