Mattel unveiled 'role model' Barbies for International Women's Day and I've never felt less inspired
If we take away their muscles, their body hair, their natural proportions and their voices, then we have what is essentially a sanitised version of the women who present the most palpable challenge to the patriarchy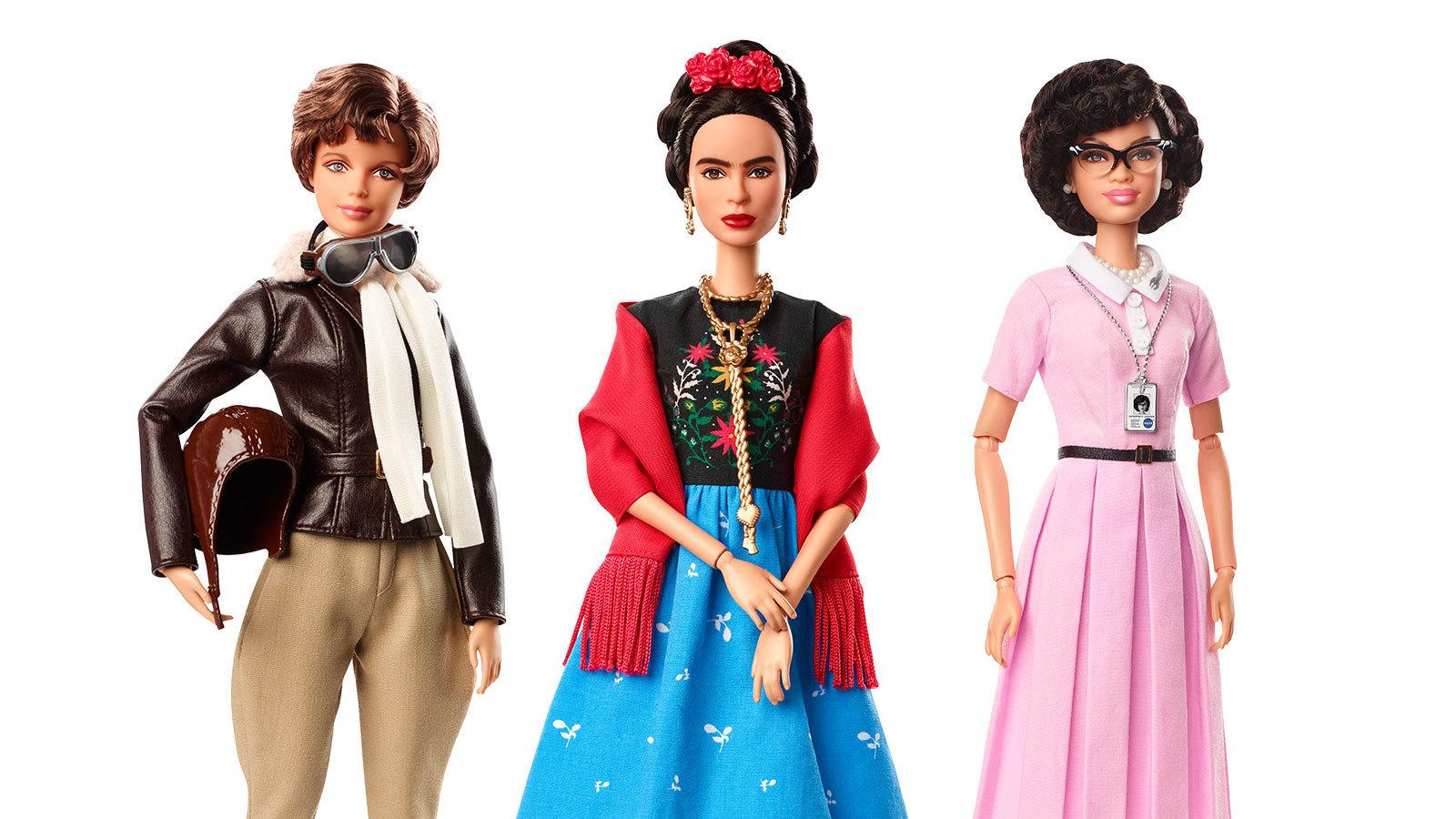 To mark International Woman's Day 2018, US toymaker Mattel has released a new range of much-anticipated Barbie dolls. Not your average Barbies, these dolls are "Sheroes" (i.e. women who are heroes), designed to give young girls a range of inspirational, positive role models (that they can eventually undress and behead once they decide they're too old for Barbies).
Many view this development as a thoroughly refreshing and progressive addition to the toy market. The new range showcases women from an array of professions: it includes US snowboarder Chloe Kim, Australian conservationist Bindi Irwin, Chinese volleyball champion Hui Ruoqi and French chef Helene Darroze.
The range is ethnically diverse, a far cry from the white-skinned, blonde-haired generic Barbie dolls that once lined the shelves of toy stores. British boxer Nicola Adams joins American fencer Ibtihaj Muhammad – who is the first hijab-wearing Barbie. Mexican artist Frieda Kahlo is another "Shero" in the collection.
Obviously, it's great for kids to have dolls with whom they can physically identify, as well as dolls that represent aspirational career paths and commemorate inspiring women. So why do I, and so many other people, feel deeply uncomfortable looking at these little plastic icons?
Well, for starters, they retain the disturbing proportions and unrealistic features of the original Barbie. With tiny waists, long legs and even complexions, these dolls embrace the unrealistic standards that leave so many girls struggling with body issues later in life.
If you look at the Nicola Adams doll next to the athlete herself, you see the boxer's formidable muscles have been forgotten in her dollified version. Instead, Barbie Nicola is forced to hold up a pair of scrawny arms which look as though they might be snapped by the weakest of opponents.
While Frida Kahlo's doll has a slightly stronger brow than your average Barbie, makers still stopped short of letting it truly meet in the middle, and the smooth plastic skin will never be able to capture the ravishing hairiness of this wonderful, beautiful artist.
It's these sinister little touches that lead me to conclude that, rather than marking modern feminism, this new range of Barbies perfectly represents the new, distinct brand of misogyny that women have to deal with in the 21st century.
The expectation to be a housewife is less prevalent now than it was when Barbie hit the market in 1959. These days, women are often pilloried not for following a career but for deviating a little too far from the patriarchal norms. We're allowed to be fit, but we're not supposed to be too muscular. We're allowed to be clever, but smart women are meant to look like models with glasses on. We're allowed to be creative and artistic, but quickly become "crazy" if we start to look too individualistic or unkempt.
Rather than celebrating strong women, these dolls feel like a desperate attempt to reduce female icons. If we take away their muscles, their body hair, their natural proportions and their voices, then we have what is essentially a sanitised version of the women who present the most palpable challenge to the patriarchy.
We are teaching girls that you can be as smart as Katharine Johnson, as strong as Nicola Adams, as creative as Frida Kahlo, as inspiring as each and every woman represented in this range, and still you won't be enough. Still, you won't be memorialised as yourself, but rather, your unique edges will be smoothed down, your wonderful shape will be slimmed, and your legacy will be ignored.
I think of all of Kahlo's astonishing self-portraits, where she painstakingly painted in her monobrow, her upper lip hair, and every new wrinkle and shadow. This is how she chose to present herself to the world – accentuating these features that are, unsurprisingly, exempt from the Barbie doll version of the artist.
When capitalism tries to co-opt feminism, things often go wrong. While every woman reserves the right to support this new range of Barbies, and to decide they're doing more good than harm, we must bear in mind the many ways in which they're problematic, and how they have the potential to lead girls to despair rather than encouraging them to aspire.
Join our commenting forum
Join thought-provoking conversations, follow other Independent readers and see their replies