As a woman of colour, I've always felt I've had to work twice as hard to get noticed – this needs to change
I have been rejected for a number of jobs and colleagues have received promotions ahead of me. And all I have been told is to work harder…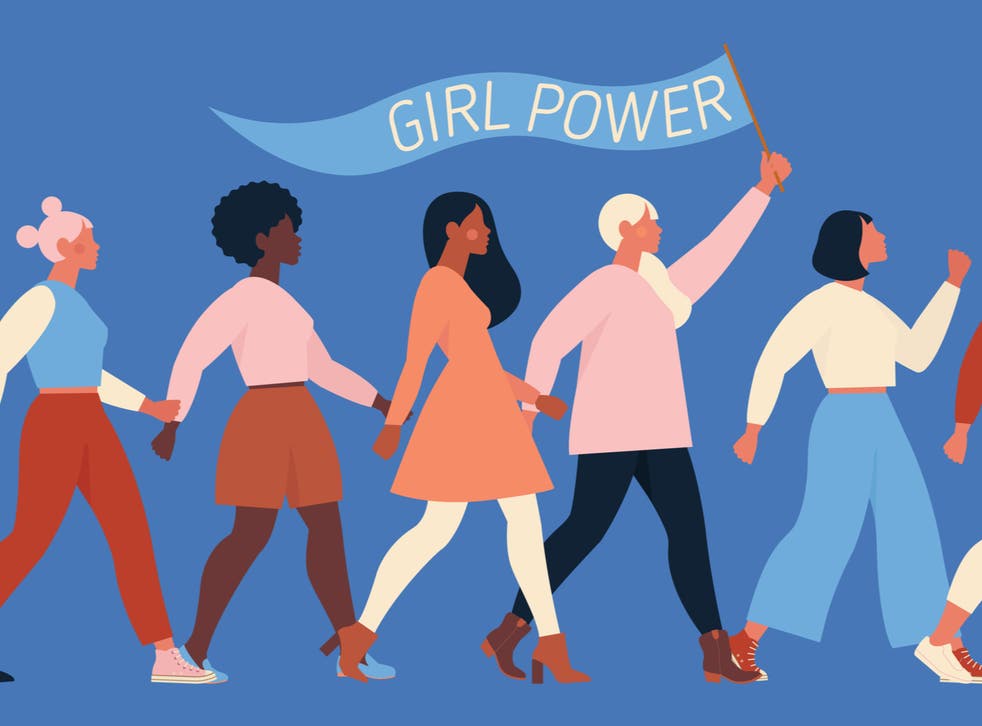 As a woman of colour, it's always felt like I've had to work twice as hard than others to get noticed. In fact, I have spent this past year of the pandemic doing lots of unpaid work – and even though I won "Report of the Year" for a piece I wrote about my family, I feel I still need to prove myself, as much of the hard work I do seems to go unnoticed.
I have always been made to feel I am not quite good enough. From the time I entered the workforce, I'd see others getting promotions at work, and they were never people who looked like me. I never saw a role model from the BAME community, as there simply weren't any around me; which just goes to show the lack of diversity – both then, and now.
When I used to watch TV, I'd think the same thing: "why do I never see people like me to look up to?" To this day, I still see very few Asians who make it to entertainment or lifestyle programming, but in news there is a lot of diversity. Why is that? Are brown people not seen as skilled enough to be on TV and connect to an audience who want to see people like them on their screens, or hold them up to aspire to?
Not only have I have grown up with the message that people like me aren't good enough to be seen on television, but I've also suffered a lot of racism – I've been called names in the street, and been told to "go back home to my own country". Well, I am in my country. I was born in the UK, and my parents and I have a right to be here, like so many others.
I've also looked back at this year, and cannot believe how much unpaid work I have had to do; if I don't, I'm afraid I'll lose those opportunities. In some ways, the pandemic has made me feel like I've regressed: I'm divorced, I turned 40 in lockdown – and I live with my parents.
Today, on International Women's Day, it's made me determined to fight for more for women of colour like me who are struggling. Life can be tough: we all need a break. And it's not right that big decisions – particularly in the workplace – are so often controlled by those who have no understanding of why diversity is so important.
I have been working hard for more than 20 years in marketing and the media, but have experienced constant feelings of rejection – and as an Asian woman, it has felt like I am constantly hitting a roadblock. I have been rejected for a number of jobs, and white colleagues have received promotions ahead of me. And all I have been told is to work harder…
Whenever I've questioned it, the answer has been, "you need to do more". Well, I'm already doing more – I have to. I know my story isn't unique: that's the problem. There is so much talent out there, and there is room for everyone, if only people could understand that and recognise this as an issue that needs to be tackled.
My dad came to the UK in the 1960's. He wore a turban and he couldn't get a job – but then he cut his hair, and got a job straight away. He had to change himself to fit in.My mum loved her long hair but she felt she had to cut her hair to look a certain way, too – and to find friends, social acceptance and employment.
I sometimes feel like history is repeating itself. Rather than letting colour stop people from employing someone, employers should be actively seeking out a more diverse workforce. Women of colour need more opportunities.
I started a women's panel last month to give Asian women a voice, as part of my "sewa", which, in Sikhism, is known as "selfless service". I want to help women like me feel comfortable to talk openly in a safe place. I want women to rise.
We need to change this perception of how women are made to feel they aren't good enough. If men can do it, so can we. But to do that, diversity is key – and we all need to be committed to change. As employers, we need to do more to make sure our workforces are diverse; and as employees, we need to call out inequality when we see or experience it.
I want every woman of colour to know one thing on International Women's Day: you are amazing, you are beautiful and you can do anything you want – so it's time for us to show the world what we are capable of.
Register for free to continue reading
Registration is a free and easy way to support our truly independent journalism
By registering, you will also enjoy limited access to Premium articles, exclusive newsletters, commenting, and virtual events with our leading journalists
Already have an account? sign in
Register for free to continue reading
Registration is a free and easy way to support our truly independent journalism
By registering, you will also enjoy limited access to Premium articles, exclusive newsletters, commenting, and virtual events with our leading journalists
Already have an account? sign in
Join our new commenting forum
Join thought-provoking conversations, follow other Independent readers and see their replies