I founded the Wages for Housework campaign in 1972 – and women are still working for free
Forget basic income, those who care for people and the planet deserve to be recognised for the unpaid work they already do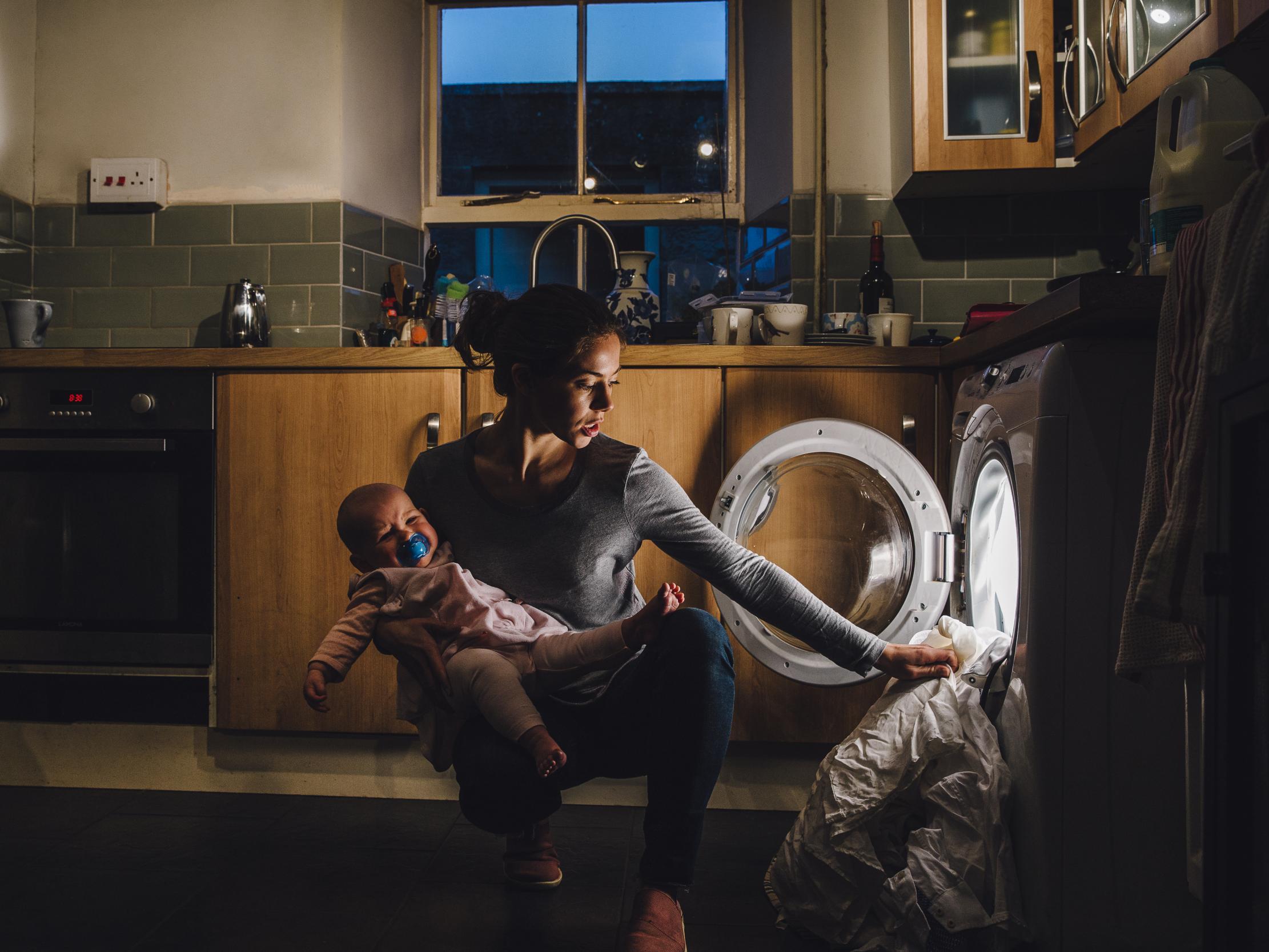 In 1972, a paper I wrote was discussed at the women's liberation conference in Manchester. It had six demands: the right to work less; the right to have or not to have children (rather than just abortion); equal pay for all; free community-controlled nurseries and childcare (rather than 24/7 state childcare); an end to price rises; and the right to a guaranteed income, for women and men, and to wages for housework. It named my future.
I had the example of single mothers on benefits. They had a lower standard of living than women with male partners but they were freer because the money they had was their own. They were the backbone of the women's movement but not a dominant voice.
The dominant voice at the conference (which was white and largely middle class) was that wages for housework would institutionalise women in the home and that going out to work was the beginning of liberation – no reference to wages or working conditions. As a young mother, I had waitressed, packed sweets, and wired and soldered TVs on an assembly line. Liberation didn't look like that!
Wages for housework's first campaign was to keep family allowance (as child benefit was called) in women's hands; the government intended to transfer it to men's pay packets. Signing petitions in front of post offices, women were adamant that "this is the only money I can call my own". The government retreated and mothers kept their family allowance, their little bit of wages for housework.
But where had this money come from? Eleanor Rathbone, independently wealthy suffragette and MP, had fought for decades to win it. "Nothing can justify the subordination of one group of producers – the mothers – to the rest, and their deprivation of all share of their own in the wealth of a community which depends on them for its very existence."
Maude Royden, who supported Rathbone, was outraged that giving birth to and raising children was trivialised: "Our object will not be to enable mothers to earn their living, but to ensure that since they have earned it they should get it. The one really fundamental difference between men and women is a difference, it is certainly not an inferiority. For women to try to reduce it to a trifle when it is really so great a thing is an acceptance of masculine standards too dishonouring and too artificial to endure."
It is extraordinary that those who reproduce the human race are still unsupported and impoverished for this fundamental biological and societal work. Unwaged, in a world dominated by money.
As a result, like it or not, to escape dependence and poverty, women went out to the double day. Mostly not careers, and with austerity, they were even forced to subsidise low wages at food banks.
But women everywhere have fought for money for reproductive work, from maternity leave to paid time off to care for sick relatives.
In the US, a mass movement led by black single mothers (never acknowledged as part of the "women's movement") fought for welfare. Spokeswoman Johnnie Tillmon wrote in 1972: "If I were president, I would … go a long way toward liberating every woman. I'd just issue a proclamation that 'women's' work is real work. I'd start paying women a living wage for doing the work we are already doing – childraising and house-keeping."
We took our campaign to the United Nations, publicising the ILO figure that "women do two-thirds of the world's work for 5 per cent of its income". Over 1,500 organisations representing millions of women worldwide signed our petition Women Count – Count Women's Work. In 1995 we won the UN commitment to measure and value unwaged work in national accounts. (The Commission on the Status of Women was to review implementation this month but was postponed due to the health emergency.)
In January, an Oxfam report said that women and girls do more than three-quarters of all unpaid care work, contributing an estimated £8.28 trillion to the global economy with a total of 12.5 billion hours a day.
Like other reports, it urges us to get an education and thus a better-paid job rather than urging governments to pay us for this mountain of work. Women did not form a movement to eliminate caring but the dependence, isolation, servitude, invisibility and almost universal discrimination that society imposes on the unwaged carer.
The climate emergency clarifies much. The Green New Deal for Europe, of which we are part, proposes a care income for all who do caring work for people and planet – a welcome update on wages for housework.
Young carer Keia Leese shares her story for Young Carers Awareness Day 2019
This is light years ahead of a basic income (which hides the unwaged work women are already doing, leaves the market in charge, and may be used to abolish benefits); and it is more respectful of mutually caring relationships than parking children, the disabled and elderly people with "professionals" in order to "liberate" us, as some women economists urge.
A care income has been embraced by our network, from farmers, human rights defenders and sex workers in Southeast Asia to domestic workers in Peru. At last, protecting people and protecting Mother Earth are equated and prioritised over the uncaring market – a major step in transforming the world and saving it.
Selma James is founder of the Wages for Housework campaign which coordinates the Global Women's Strike, based at the Crossroads Women's Centre. WS and other organisations based at Crossroads will celebrate International Women's Day on Sunday with an Open Day from 12-6pm, 25 Wolsey Mews, NW5 2DX More info here
Join our commenting forum
Join thought-provoking conversations, follow other Independent readers and see their replies