Is it any wonder that Spencer Matthews was ejected from I'm A Celebrity? Steroid use is becoming as normal as a protein shake
While the issue of body image has regularly been touched upon in the mainstream media for our female counterparts, it has been an issue rapidly on the rise for men over the years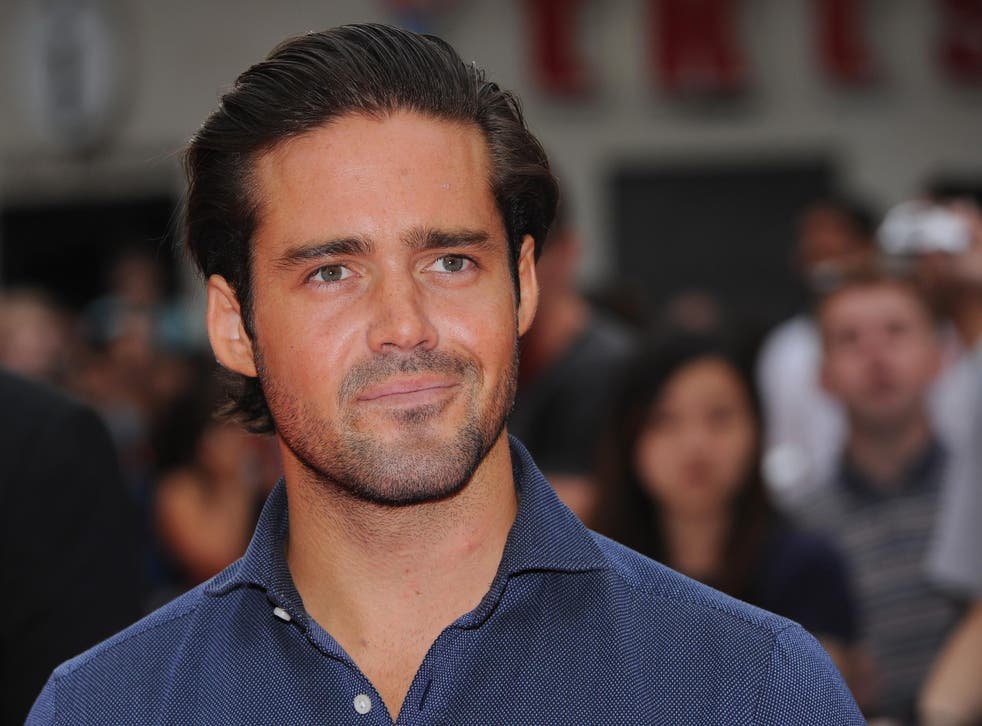 Shock, horror! We've just had another public P.E.D (performance enhancing drugs) scandal – but which elite athlete is it this time? Another Tour De France winner? A world class Olympic athlete? Some freaky bodybuilder?
Well actually, no. Just erm...Spencer from Made in Chelsea.
But hang on, I hear you cry. Doesn't he just frolic around posh bars and nightclubs looking pretty? What business could he possibly have using performance-enhancing drugs?
Welcome to today's world where you'd be left quite wide-eyed if you knew how many regular folk used steroids - not for the money, not for the fame, but simply for the ever-increasing perceived pressure to look a certain way. In a word, vanity.
While the issue of body image has regularly been touched upon in the mainstream media for our female counterparts, it has been an issue rapidly on the rise for men over the years. You only have to look at the advent of social media and the images we unconsciously process every single day to see why.
The fitness industry that I belong to fires off pictures of perfectly sculpted, Adonis-like bodies on a daily basis. These are often accompanied by tens of thousands of valuable "likes". And it's no secret that these 'body envy' posts will often garner more "likes" than educational posts that are more helpful to the viewer's quest for health and fitness.
It's no surprise to me that while steroids have been largely demonised by the tabloids and commercial media, in some circles that I've been around - such as sports and fitness - they are overly trivialised. In fact, in some gyms, steroids remain about as acceptable as a post-workout protein shake.
Many have ridiculed Spencer for his apparent "addiction" to steroids - I've heard everything on my trawl from Twitter, including the oft-repeated suggestion that "he should get his money back because he looks like ****!" I too have had strangers online tell me I look like garbage even though I compete as a professional fitness model.
Others in the fitness industry have commended him for being honest. While I don't think Spencer's predicament is anything to be ridiculed I am certainly not ready to commend him. His honesty? Yes. He brings to the forefront the issue that steroids are certainly not limited to elite athletes and bodybuilders.
However, his dalliance into steroidal drugs further trivialises steroid use in circles where its use certainly doesn't need any more trivialising. In the fitness industry, the negative health effects of steroids are terribly played down. (The mainstream media is partly to blame for this pendulum swing due to over-zealous reporting of the negative effects of steroids.)
Is Spencer himself addicted to steroids? I don't know – only he knows that. What I do know is that you absolutely can be addicted, at least in a visual sense. Once you've seen the visual effects of steroids, how likely is it you'd be willing to train naturally? Could you go back to your Fiat Punto when you've been driving a Ferrari? I see this all year round in gyms: users inflating and deflating in a endless cycle.
In the end, the message that Spencer takes steroids will be received and interpreted by different people in different ways. Most will fit the story into their own narrative and whatever makes them the most comfortable.
As for Spencer, I'm glad he's seeking the help he needs and that his steroid use can hopefully have a positive outcome on educating people about body image issues as well as to make people more aware about how prevalent drug use can be as a result.
And my advice for most young men out there (heck, for everyone)? Put Instagram down and start from a place of loving – or at least accepting - what you see in front of you. Only then can you make this journey an enjoyable and rewarding one.
Register for free to continue reading
Registration is a free and easy way to support our truly independent journalism
By registering, you will also enjoy limited access to Premium articles, exclusive newsletters, commenting, and virtual events with our leading journalists
Already have an account? sign in
Register for free to continue reading
Registration is a free and easy way to support our truly independent journalism
By registering, you will also enjoy limited access to Premium articles, exclusive newsletters, commenting, and virtual events with our leading journalists
Already have an account? sign in
Join our new commenting forum
Join thought-provoking conversations, follow other Independent readers and see their replies