Europe's merciless treatment of terror suspects won't stem radicalisation – but it will fuel it
From torture to outsourcing the management of suspects to Iraq, when we disregard the rights of some, no matter how unpleasant those people are, we disregard the rights of all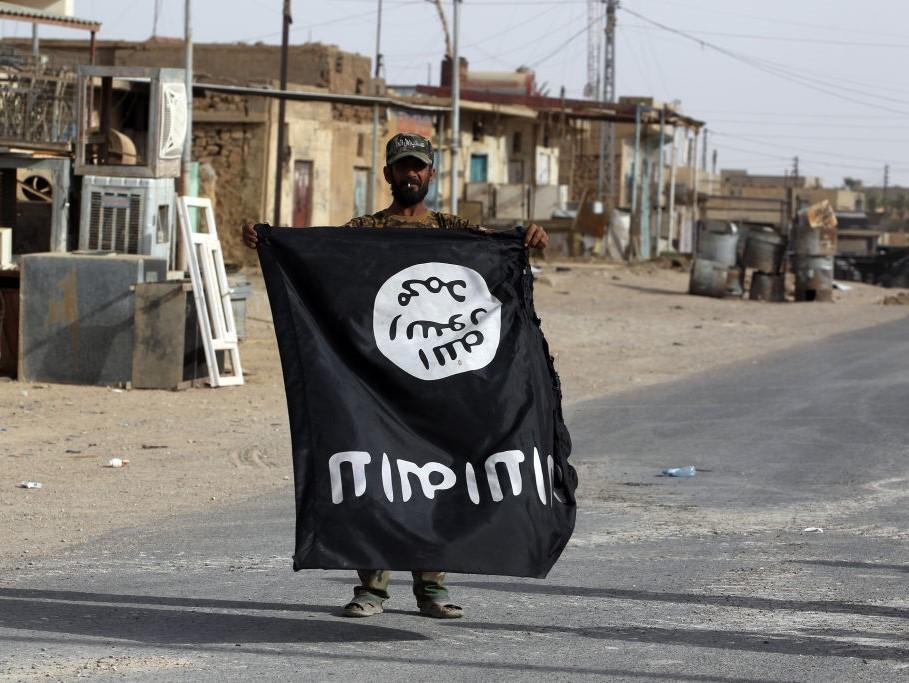 I don't think there are many who have seen a horrific Isis video or read about their seemingly bottomless violence without having an angry flash of desire for revenge.
The average citizen could be forgiven for the knee-jerk cry of "strip their citizenship, let them burn, they deserve it" since the group lost their physical caliphate and their members have been rounded up.
And while that collective horror and anger from a civilian population is understandable, the fact that this is translating into actual government policy in Europe is not.
The implications of treating European terrorism suspects in Syria and Iraq like this means we're violating the very human rights that separate us from such brutality.
It means we're potentially breaking international law, which is one of few bulwarks we have against the spiral of violence and revenge.
Syrian government offensive in Idlib
Show all 8
And most worrying of all, I believe it means we are not securing proper justice for Isis's victims.
We aren't breaking the cycle and preventing a group like this rising again. We're actually feeding the hatred that was exploited to build the caliphate. And we're destroying any efforts to counter violent extremism.
This Friday, Human Rights Watch (HRW) issued a heartfelt plea to the French authorities to stop "outsourcing" management of their terrorism suspects to Iraq.
HRW called on France to ensure French nationals return home to face proper justice as they are being tortured or coerced to confess in Iraqi jails where they face unfair trials and execution.
On the same day, the family lawyer of British Isis "bride" Shamima Begum accused Sajid Javid, the home secretary, of "human fly-tipping" over his decision to revoke Begum's citizenship. Right now that will likely leave her stateless, an action which is against international law.
So what? Many will say. Isis "courts" saw people flogged to death, thrown off buildings, burnt alive, beheaded.
But this is a dangerous logic.
For a start, if we disregard the rights of some, no matter how unpleasant those people are, we disregard the rights of all – and that is a slippery slope.
If we break our own laws, we undermine them.
But, from a more practical perspective, how can Europe truly understand, and so learn from what happened, if European terrorism suspects are tortured into confessing and forced to sign statements they cannot even read in short trials that end at the hangman's scaffold?
Last month, seven French citizens were sentenced to death in Iraq during trials HRW say were unfair.
What possible intelligence can be gathered if they are executed, what lessons learned?
"I don't believe leaving people in camps in Syria, or putting them through unfair trials in Iraq and having them executed, will allow European governments to understand the logic of these people and then try to develop an effective anti-extremism programme," Belkis Wille, HRW's Iraq researcher, told me.
"The problem of young people in Europe joining extremist groups is not going to disappear if there isn't very serious engagement on the side of governments and intelligence services to really understand why they went in the first place."
Iraqi Isis trials, she added, do not allow for the participation of Isis victims or witnesses, which means they do not even secure proper justice.
"The French justice system with robust investigation features is better placed to conduct investigations."
Stripping someone of their citizenship, particularly if they have no second nationality, meanwhile, leaves people floating around northern Syria and Iraq, "forcing the hand" of the local authorities to take drastic action such as the death penalty.
"It's almost as if countries are purposefully leaving no alternative beyond having them transferred to Iraq where they face the death penalty and forcing the Iraqis to deal with them in a more permanent way," she added.
As Tasnime Akunjee, the Begum family lawyer told me, this second point actually damages our international standing with our partners in Syria and Iraq.
Support free-thinking journalism and attend Independent events
Abandoning hundreds of European citizens (both Isis members and their children, who are likely innocents) in camps run by Kurdish forces, means the Kurds have to shoulder the financial and security burden.
"The Kurds are burdened with looking after our citizens and their offspring, [it's] the Kurds who have bled funds, human resources, who have lost 100s of thousands of their people. This is how we show our gratitude, to dump more suspects them?" he said.
"The Kurds have repeatedly asked for countries to take their citizens and deal with them at home."
He added that the security implications are also huge.
Leaving people to drift around war-torn lawless Syria with nowhere to go or packing them off to the death penalty in Iraq will do nothing to fight radicalisation.
"These people may have had a perceived or historic grievance that drew them to Isis," Akunjee concluded. "Now they have a personal one, that is far more motivating than a historical narrative or issue."
Join our commenting forum
Join thought-provoking conversations, follow other Independent readers and see their replies