After Louis Smith's treatment and Fatima Manji's Ipso complaint, are we creating an atmosphere of exceptionalism for Islam?
The fallout from that video is now out of all proportion. When the other Olympic medallists took part in a rally in Trafalgar Square and a reception at Buckingham Palace, Smith was talking to imams and visiting two mosques in East London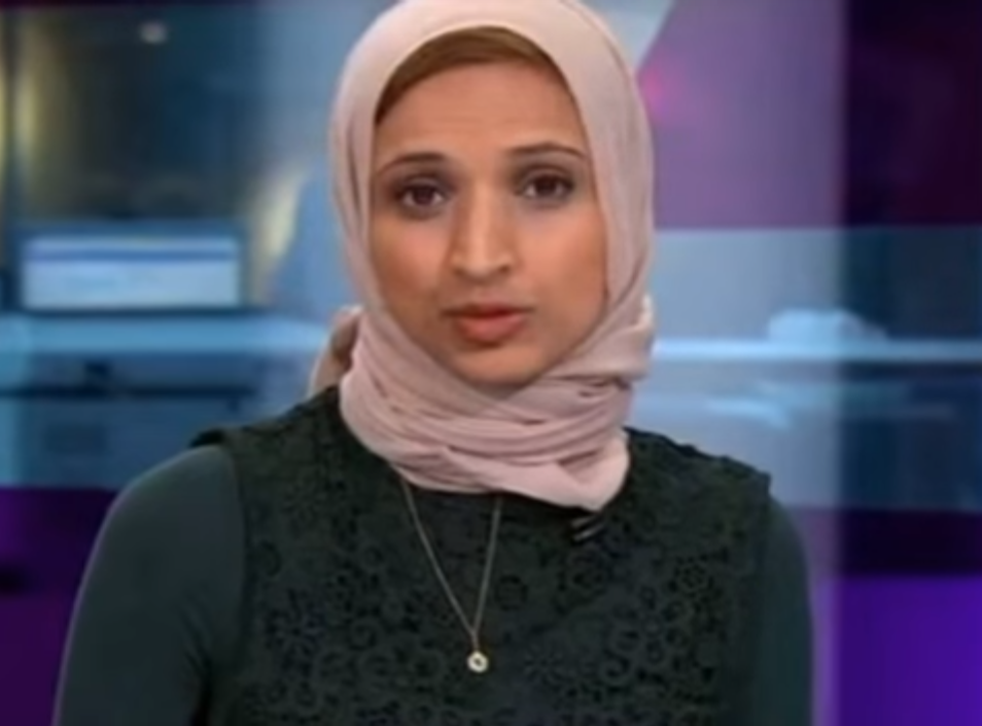 Louis Smith is the Olympic poster boy who seems to have gone from hero to zero in a matter of months. A sweet lad and a brilliant athlete, Smith is the only gymnast to have won medals in the last three Olympics (a total of five) as well as taking the Strictly crown in 2012 and thousands of new fans.
This year, though, he has been censured twice by British Gymnastics: once for questioning the judging in Rio, when he was beaten into second place by Max Whitlock; and then for attaching a snotty comment to a photo of a female competitor on social media.
But worse was to come – a few weeks ago, Smith got drunk at a friend's wedding and in the small hours was singing a song from Aladdin with his mate when they picked up a small carpet and made some jokes about Islamic prayers. Stupidly, the images were posted on social media and subsequently Smith has received death threats, culminating in a series of abject apologies, including one during an interview with me on Loose Women.
I must say that Louis Smith is a thoroughly nice (if not terribly bright) person who has spoken sincerely and honestly about the struggle to be a role model. He was diagnosed with ADHD at seven and is extremely close to his mother. Meeting Louis, you realise within a minute that this chap might be dumb, but he's no worse than the average cocky young man after a few beers.
The fallout from that video is now out of all proportion – Smith has given further grovelling media interviews and last week, when our triumphant Olympians were being feted by thousands of fans in Manchester, he was nowhere to be seen. When the medallists took part in a rally in Trafalgar Square and a reception at Buckingham Palace, Smith was talking to imams and visiting two mosques in East London, posting this on his Facebook page: "I accepted the offer to learn more about the Muslim community and Islam … I was a little nervous and anxious because of the events of the last week… but the people were so understanding and inviting."
UK news in pictures

Show all 50
Smith realises that he could become a pariah banned from competing in the next Olympics unless he is seen to atone for his actions – but I am sure that he is sincere and not simply acting out of self-interest. He says he was "ignorant to people's religion … and [apologises] for offending those who follow the faith". He says that those in the public eye have to exercise freedom of speech "in good taste". I doubt Kelvin MacKenzie would agree with that.
What Louis Smith did to cause offence was feeble compared to the comments MacKenzie made in The Sun on 18 July, complaining that Channel 4 News was guilty of "editorial stupidity" for allowing a woman wearing a hijab to present the news report on the Nice terror attacks. The presenter he found so offensive, Fatima Manji, reported The Sun to Ipso (the Independent Press Standards Organisation), along with 1,700 other complainants.
Ipso ruled that the column did not constitute hate speech, because "it triggered a legitimate subject of debate – whether newsreaders should be allowed to wear religious symbols". Manji is outraged and says she has been threatened and her family has had to hire protection. But what about freedom of speech?
As Louis Smith has found out to his cost, some groups of people are far more sensitive than others. Yes, The Sun was vile, but why is a Channel 4 journalist moaning about free speech? Her job is to report the news, not get involved in it.
Should people be allowed to wear religious clothing at work? Back in 2013, a British Airways check-in worker took her demand to be allowed to wear a visible crucifix at work all the way to the European Court of Human Rights. She was eventually awarded £1,600 in a majority judgement. Even the Prime Minister got involved, going on Twitter to say people shouldn't suffer discrimination because of their religious beliefs.
But hang on – in May this year, the EU ruled that employers can ban workers from wearing headscarves, crucifixes and other religious clothing. This follows a case in which the security firm G4S sacked a receptionist who wanted to wear a hijab. The judge said, "An employee may be expected to moderate the exercise of religion in the workplace", and commented that people who complained that not being allowed to wear headscarves would stop Muslim women finding jobs were making "sweeping assertions".
Of course Kelvin MacKenzie is a noisy bigot, but it does seem that some Muslims have very thin skins. As for poor Louis Smith, now he's been moaned at for going to the "wrong kind of mosques". He can't win, but if you choose to wear a cross or a headscarf, then deal with the flak it might generate. We live in a free society and it works both ways.
Register for free to continue reading
Registration is a free and easy way to support our truly independent journalism
By registering, you will also enjoy limited access to Premium articles, exclusive newsletters, commenting, and virtual events with our leading journalists
Already have an account? sign in
Join our new commenting forum
Join thought-provoking conversations, follow other Independent readers and see their replies