Benjamin Netanyahu's response to the UN Security Council's resolution will only isolate Israel further
It is no secret that the international community views Israel's settlements as the biggest obstacle to peace with the Palestinians. This has been stated repeatedly, with mounting frustration, over many years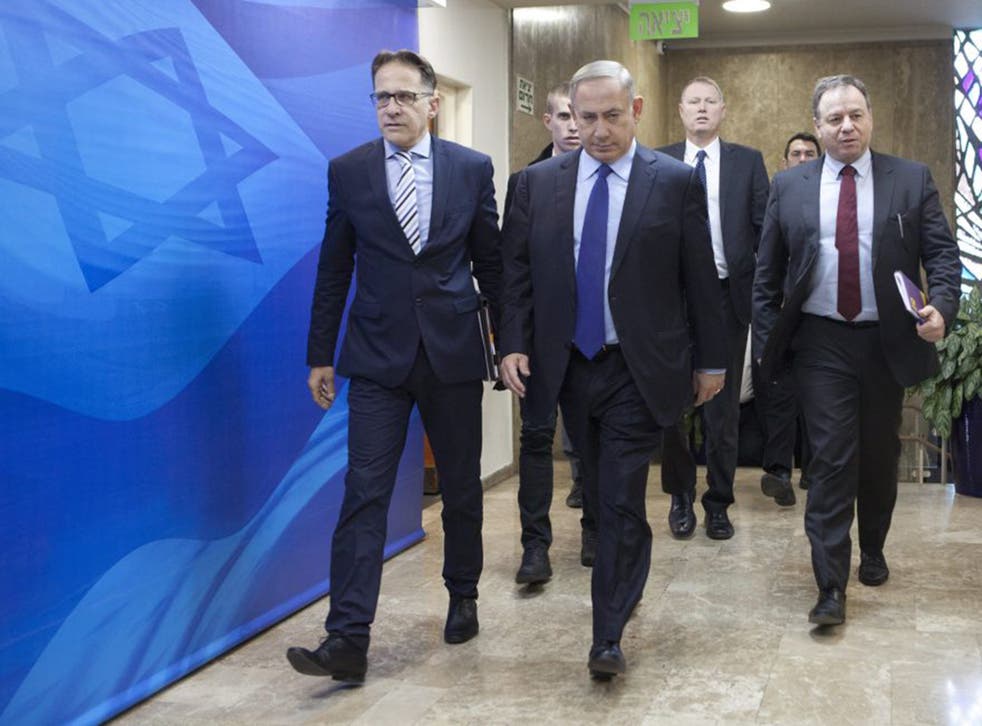 Imagine it: you're settling in to a warm, happy Christmas – and the first day of Hanukkah – spent eating, drinking and hanging out with loved ones. And then you're summoned by the Israeli Prime Minister, Benjamin Netanyahu. You think: "Wow, he left it a bit late, but maybe just wants to extend seasonal greetings." Yeah, no. He wants to haul you over the coals for your country's decision to vote in favour of the UN Security Council's resolution on Israel's settlements.
That's one of the reactions, from Israel, to the resolution described by Netanyahu as "hostile and imbalanced", which passed last Friday, with 14 votes supporting and a rare US abstention (it usually vetoes in Israel's favour). The resolution describes Jewish settlements in the occupied West Bank as a violation of international law and calls for countries to distinguish between Israel and the territories it has occupied since 1967. This resolution won't change anything on the ground and is a reiteration of the international community's existing position – that Israeli settlements are illegal under international law.
Still, the Israeli Prime Minister summoned ambassadors from ten countries, including the UK. He also recalled Israel's ambassadors to Senegal and New Zealand, cancelled plans to meet the Ukrainian Prime Minister Volodymyr Groysman and Theresa May and announced a halt on contributions to UN bodies. In other words, the reaction to an internationally community deemed intent on isolating Israeli is… to isolate Israel.
UK news in pictures

Show all 50
As is often the case with Netanyahu, his likely focus is mostly domestic: he isn't much concerned with how we view his Christmas chidings. How this plays to voters, who may want their prime minister to stand up to a global community viewed as inherently hostile to Israel, is more significant to a man who, if nothing else, has managed political survival. This, after all, is the politician who scaremongered about Arab voting in Israel's last election – we called it horrible and racist; he secured power.
It is no secret that the international community views Israel's settlements as the biggest obstacle to peace with the Palestinians. This has been stated repeatedly, with mounting frustration, over many years. At Friday's vote, US ambassador to the UN Samantha Power noted a recent acceleration of settlements expansion as one of the factors in the decision not to veto this resolution.
Meanwhile, rightist Israel supporters can't expect their ugly claims about Barack Obama as an Israel-hater to be taken seriously. The outgoing President has been as ardent a supporter of Israel as any other; indeed, he increased the US military aid budget to Israel, to $38bn, just months ahead of the UNSC vote.
Israeli man starts charity to get injured Syrians to Israel for medical treatment
No, the anger isn't about the international position on settlements so much as a puncturing of Israeli exceptionalism – the idea that it can violate international law with impunity. After all, the resolution could have legal consequences. It is binding – so Donald Trump, with his settler-supporting hardline views, can't undo it once he becomes president. Meanwhile, as Haaretz writer and law professor Aeyal Gross notes, it may cause countries to "take measures that will exclude the settlements from their various forms of cooperation with Israel – financial, trade, academic, and so on". There may also be an effect at the International Criminal Court, which is currently in preliminary examination of a potential investigation into the Israeli-Palestinian conflict. The ICC is looking not just at possible war crimes – on both sides – during the Gaza war of 2014; it is considering whether Israeli settlements can be viewed in that context, too.
Some Israeli politicians may rail at international bodies upholding international law – no country is likely to enjoy being held to account when flouting such laws but "stop picking on us" is hardly going to cut it as a response. The reality is that such conventions are all we have: internationally agreed laws and principles around the rules of engagement, the rules of war. In Israel's case the settlements project, it's largest enterprise, is also its biggest impediment. "Friends don't take friends to the Security Council," Netanyahu lashed out at the US. Well, in this case, it's exactly what a friend would do.
Register for free to continue reading
Registration is a free and easy way to support our truly independent journalism
By registering, you will also enjoy limited access to Premium articles, exclusive newsletters, commenting, and virtual events with our leading journalists
Already have an account? sign in
Join our new commenting forum
Join thought-provoking conversations, follow other Independent readers and see their replies