Israel has been described as an 'apartheid regime' – this will not come as news to ordinary Palestinians
The position paper published by B'Tselem must open up the debate around the reality of the situation in Israel/Palestine in the face of an orchestrated silencing campaign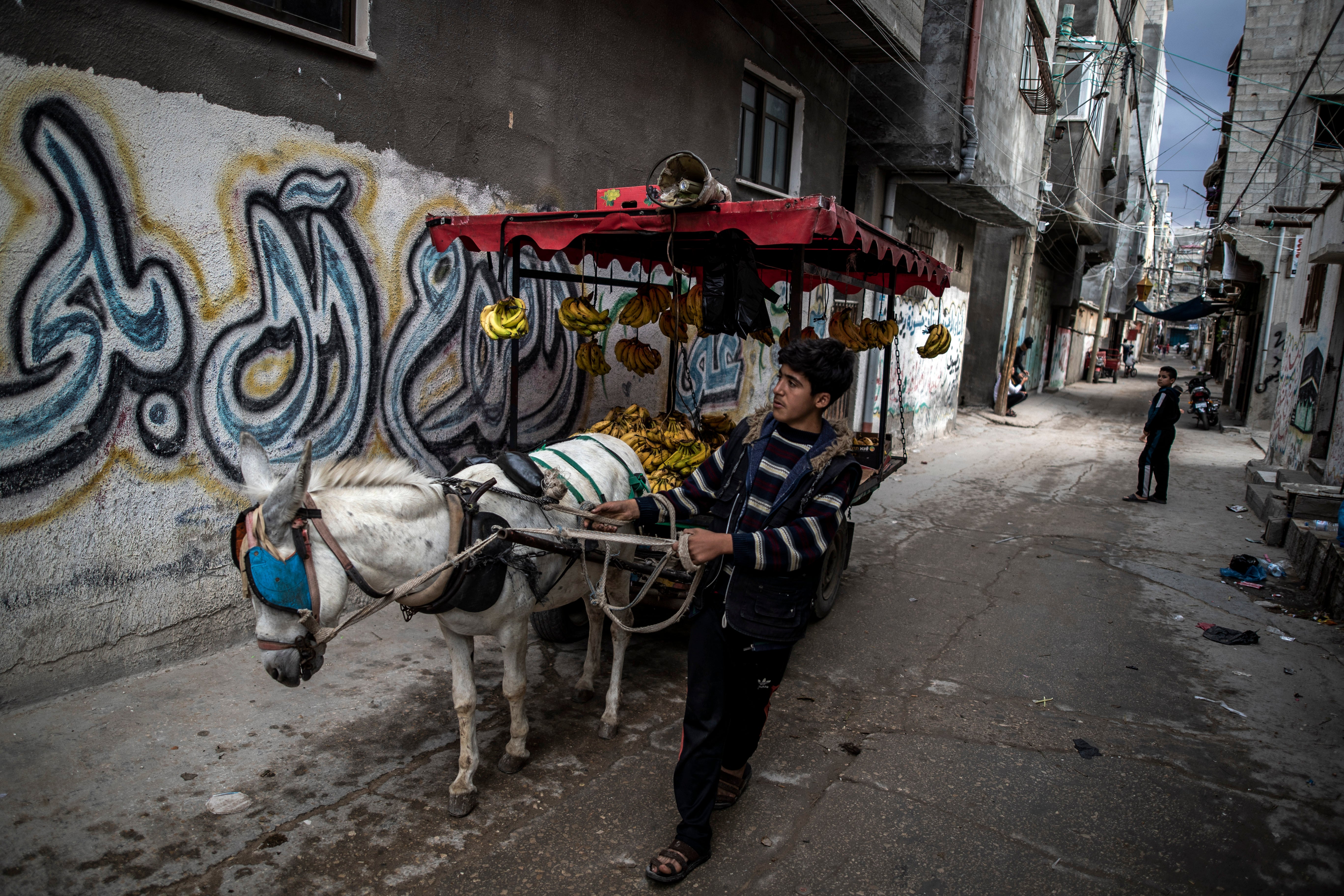 "An apartheid regime" – that is the conclusion of a new position paper by Israeli human rights organisation B'Tselem, in summing up the impact and goal of Israeli policies and laws towards Palestinians between the Jordan River and Mediterranean Sea.
The position paper notes that to talk of Israeli apartheid "does not mean an exact copy of the former South African regime". This is true – Israel does not exhibit the obvious forms of petty apartheid that were present in South Africa, such as signs enforcing crude segregation in public spaces.
But that is only because Israel has perfected a far more sophisticated system of discrimination and colonisation through a matrix of regulations and infrastructures that govern every aspect of Palestinian life. The practices are no less objectionable or dehumanising than petty apartheid.
Their origins are in the ethnic cleansing of Palestine in 1947-1948 that led to the flight of more than three-quarters of the Palestinian population. This is not simply a painful historical memory; it remains an ongoing lived reality.
It is seen today in the segregation of Palestinians in the West Bank and Gaza Strip, to scattered population centres divided by Israeli settlements, military checkpoints, and Israeli-only highways. Those Palestinians who stayed on their land and became Israeli citizens are forced to live as second-class people in a state built on the destruction of their national identity. Palestinian refugees are denied the right of return, while citizenship and settlement is expedited for anyone of Jewish descent.
Maintaining this control over Palestinians and privileging the Jewish population does not happen arbitrarily; it is enshrined through law and practice. This can be seen clearly in the way the Palestinian economy is kept in a state of controlled collapse. Decades of de-development policies have destroyed the productive base of the occupied West Bank and Gaza Strip; military attacks destroy the infrastructures; military policies cement both geographical and economic fragmentation.
A set of barriers divide the West Bank into disconnected islands controlled by some 600 military checkpoints, gates, and other obstacles, and roads built for Israeli settlers. The Palestinian economy is bound to the Israeli one via a customs union that leaves no space for independent policies – what Palestinians have described as a captive economy.
Moreover, the authorities in Israel collect trade tax revenues on behalf of Palestinian Authority (PA), which they are meant to transfer, but withhold on a regular basis as a means of exerting pressure. Almost all Palestinian imports and exports transit via ports and crossing points of Israel, at which delays and security measures can increase costs.
Along with the loss of land and natural resources to settlement expansion in the West Bank, the economy of the Gaza Strip is in a catastrophic state. After 13 years of siege, over 80 per cent of the population is now aid-dependent and unemployment rates, especially among university-educated youth are skyrocketing.
Israeli restrictions, such as what items and technologies can freely enter the West Bank and Gaza Strip, affect all areas of Palestinian life, including the health care sector. Many experts have analysed the detrimental impact of Israeli policies when it comes to Palestinians' ability to fight the Covid-19 pandemic, including the inequalities exposed by Israel's vaccination programme.
The conclusion of B'Tselem's position paper is not news to Palestinians. It is something Palestinian and South African scholars and activists have said for decades. The publication's importance lies, however, in opening up the debate around the reality of the situation in Israel/Palestine in the face of an orchestrated silencing campaign, which attempts to foreclose debate before it even begins. In this sense, it is relevant that an Israeli human rights organisation has stated what Palestinians have been arguing for years.
Beyond naming the problem, however, the more urgent matter is how to rectify this injustice. Two decades after the Oslo Accords and much lip service paid to the idea of a two-state solution, the situation for Palestinians appears bleak. Clearly, the Trump plan had no regard for Palestinians and aimed to use economic pressure to force an acquiescence to truncated autonomy. The European Union has only helped to maintain the status quo with its silence or mealy-mouthed criticism of Israel's human rights abuses, while pursuing generous economic and "security" partnerships.
Thus, inspired by the South African anti-apartheid movement and decades of Palestinian grassroots activism, Palestinian civil society has called for international solidarity in the form of Boycotts, Divestment, Sanctions (BDS). The BDS campaign enables student groups, unions, cultural and religious organisations and local communities to demonstrate a popular refusal to participate in and sustain the structures of racial discrimination and oppression. BDS upholds the simple principle that Palestinians are entitled to the same rights as the rest of humanity.
An apartheid regime requires accountability – and we Palestinians cannot afford any more Israeli impunity.
Dr Rafeef Ziadah is a lecturer in comparative politics of the Middle East at SOAS