Israel should be proud of the open criticism democracy provokes
How high is the moral price paid by soldiers obliged to enforce an occupation coming to up its 50th anniversary – not to mention protecting those who live in West Bank settlements deemed illegal under international law?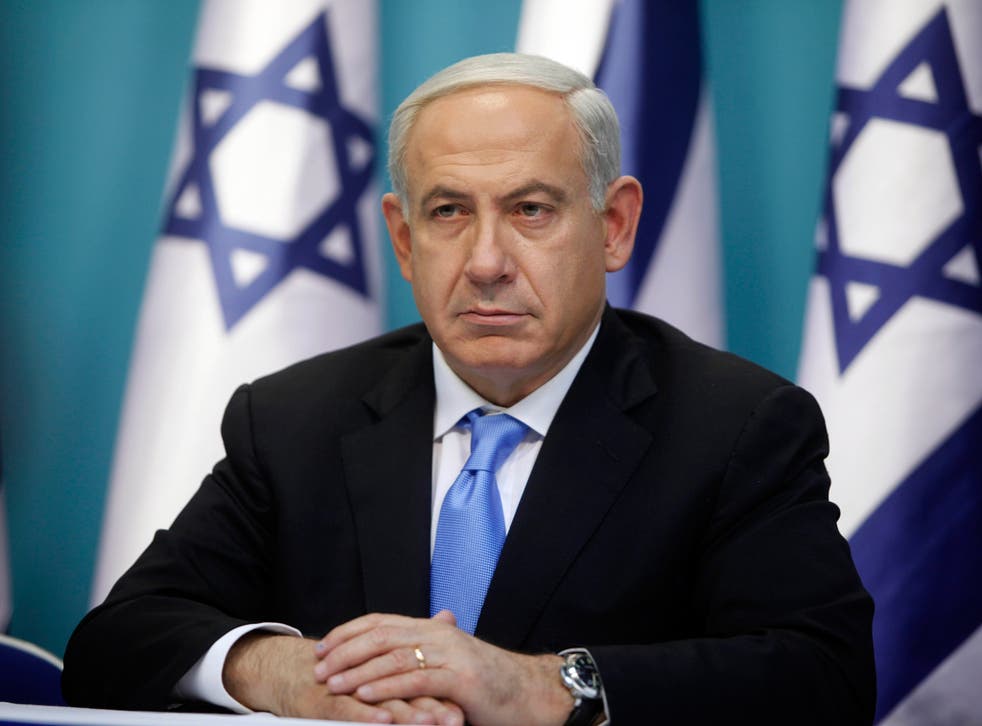 In most democracies with serious armies, including Britain, there isn't anything quite like the Israeli veterans' organisation Breaking the Silence (BTS). Since 2004 it has published hundreds of testimonies from serving and former combat soldiers about their military service in the West Bank and Gaza, most recently – and disturbingly – about the loose rules of engagement in the Gaza operation, which left more than 2,100 Palestinians and 73 Israelis dead last year. According to the organisation itself, its aim is "to stimulate public debate about the price paid for a reality in which young soldiers face a civilian population on a daily basis, and are engaged in the control of that population's everyday life".
Because of the credibility of those meticulously cross-checked testimonies, and the details of routine abuses of Palestinians in the Occupied Territories which they often throw up, they have made uncomfortable reading for those in power. An inevitable backlash reached a peak in recent weeks during the heightened tensions caused by random stabbings and other attacks on Israelis and the fatal shootings of the Palestinian perpetrators which often follow them. From Benjamin Netanyahu down, ministers, and some of their outriding organisations on the far right, have tried to depict BTS as a "subversive" danger to national security.
BTS critics are especially enraged that some of their funding comes from abroad, including from European governments either directly or indirectly through organisations such as the New Israel Fund (NIF). Never mind that BTS is totally transparent about funding or that the NIF is an impeccably reputable organisation, whose president Talia Sasson is a former senior state attorney chosen by the then Prime Minister Ariel Sharon to investigate illegal Israeli settlement outposts in the occupied West Bank. Never mind too, that millions of dollars, some of it covert, reaches the Jewish West Bank settlements from the US every year. Or that Israel's highest circulation newspaper, the free – and staunchly pro-Netanyahu – Israel Hayom, is owned by the right-wing US billionaire and Republican Party donor Sheldon Adelson. Or that the hard-right organisation Im Tirtzu, which has been a particularly harsh critic of BTS, also receives funding from foreign sources – not all of them specified.
The attacks had started to hit home, fuelled by an attempt to conflate BTS's aims with those of the Boycott, Divestment and Sanctions campaign for a boycott of Israel (which BTS does not support). There were death threats against BTS activists. And it was beginning to look as though its only supporter in mainstream Israeli public life was the small leftish party Meretz.
But then last week something happened. Im Tirtzu posted on Facebook an extraordinarily venomous, though remarkably professional, video – the work, as it turns out, of the Education Minister Naftali Bennett's campaign manager. It opened ghoulishly with a Palestinian-looking man preparing to stab a passer-by, and then implied that four prominent Israelis working in the human rights field – presented in grainy headshots as if from a Most-Wanted list – were "foreign agents" with a mission to "protect" the stabber. These included BTS's Avner Gvaryahu, who wrote a measured piece last year for The Independent in which he reflected on the ease with which "red lines" are crossed by an army of occupation. "I wasn't bothered when we destroyed entire homes during search operations, and when my squad accidentally shot an innocent woman, and we quickly buried the incident and moved on," he recalled in one example. "Today I know that my ability to distinguish whether a particular action crosses the line didn't really exist back then." And they also included Hagai el-Ad, the director of the internationally respected human rights agency B'Tselem. But while the video triggered fresh death threats against those defamed in it, it was a vilification too far for an unexpectedly wide slice of Israeli society.
In heated exchanges in the Knesset, the Labour leader Isaac Herzog rejected a challenge by Netanyahu to issue an outright condemnation of BTS. Yuval Diskin the former head of Israel's domestic intelligence agency Shin Bet, described the NGOs traduced in the video as "a very important part of every democratic regime and an important part of its strength". And perhaps most remarkably of all, Amiram Levin – one of Israel's bravest and most distinguished generals with a formidable war record, a former head of the Israel Defence Force's Northern Command and of the elite special forces unit Sayeret Matkal – took out, at his own expense, a Haaretz advertisement headlined in Hebrew: "I, too, am Breaking the Silence," arguing that the military and political establishment should be encouraging the organisation, not silencing it.
This doesn't of course mean that the campaign against BTS is over. Israel's Defence Minister, Moshe Yaalon, has said he will ban the organisation from joining forums organised by the Israel Defence Forces. Bennett is trying to stop it from sending its members into schools. But what Diskin and Levin get – and Israel's coalition government purports not to (or, perhaps, gets only too well) – is the true purpose of Breaking the Silence.
That purpose is not to "slander Israeli soldiers", as Netanyahu put it on Wednesday, but to show the moral price paid by soldiers obliged to enforce an occupation coming to up its 50th anniversary – not to mention protecting those who live in West Bank settlements deemed illegal under international law. Anyone who knows the founding members of BTS well – young men who volunteered for combat service, several of them religious Jews – knows they are patriotic Israelis who want to see the end of occupation in the interests of their own country, as much as that of the Palestinians. Standing their ground under vitriolic attack over recent weeks, they may paradoxically have started to widen that "open debate" it is their mission to promote.
Register for free to continue reading
Registration is a free and easy way to support our truly independent journalism
By registering, you will also enjoy limited access to Premium articles, exclusive newsletters, commenting, and virtual events with our leading journalists
Already have an account? sign in
Join our new commenting forum
Join thought-provoking conversations, follow other Independent readers and see their replies