It is time to blow the whistle on the faith schools that are failing our children
One former pupil of a fundamentalist Christian school told us how identifying as gay resulted in punishment, or at worst, expulsion and public shaming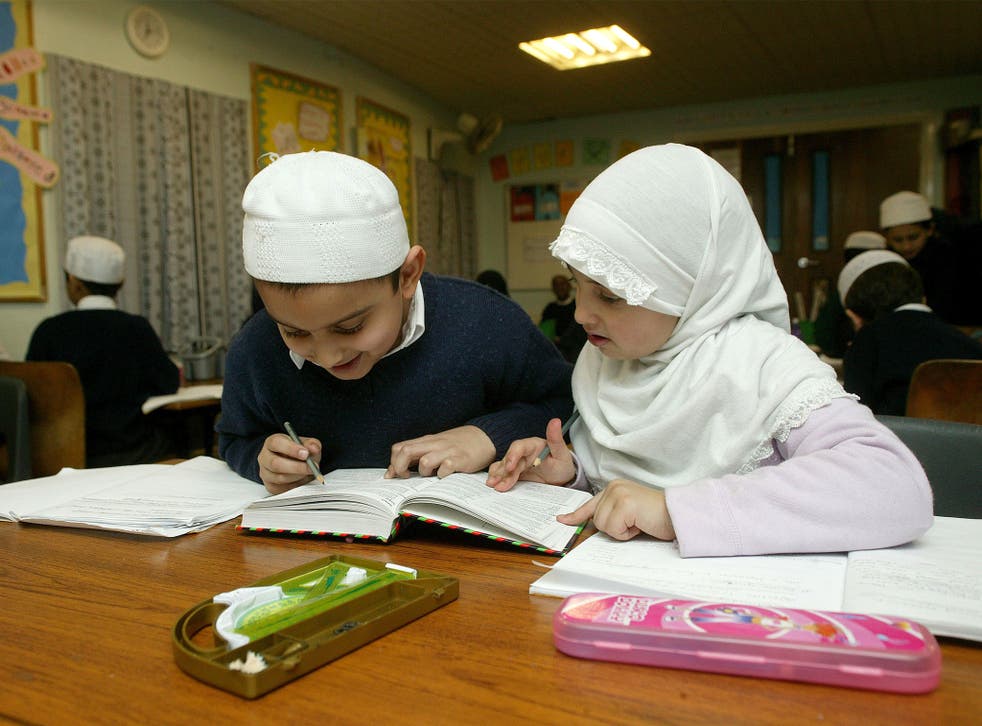 In the UK, there are now more children being educated in "faith" schools than at any point in history. The stream of letters, emails, and phone calls we receive at the British Humanist Association about the problems people face in religious schools has never been greater.
One former pupil of a fundamentalist Christian school tells of how "identifying as gay can typically result in (at best) punishment and (at worst) expulsion and/or public shaming", while another at a private Muslim school reveals that her school "expelled students who were accused of being gay". An ex-Charedi Jew states that in the illegal, unregistered school he attended "physical punishment was commonplace and the atmosphere was one of perpetual fear". And one former member of the Jehovah's Witness community says of his blinkered education: "I was left totally unprepared for the real world... my choices were severely limited."
The problems are not exclusive to children raised within religious communities. These practices can also harm children who exist outside of these groups. One student recognised that his Church of England primary was "excellent" in many ways, and that he broadly remembers "being very happy there", however he recalled the treatment of "one boy from a Muslim family" in his year: "Being a faith school, we had religious assemblies, and being from a Muslim family, Ali was not allowed to attend them. He sat in a room adjoining the hall during these gatherings. I have a very clear memory of seeing him peering through the glass into the hall, trying to see if assembly was over. Could there be any clearer image to reinforce the notion that Ali was not fully 'one of us'?"
These experiences are inevitable symptoms of an education system that is overly deferential to the influence of religion in our schools. When it is not granting religious organisations specific exemptions from equalities legislation and bestowing upon them broad legal freedoms to indoctrinate, misinform, and discriminate against children, it is a system which consistently turns a blind eye to the spectacular failure of many religious schools to provide a balanced education and imbue their pupils with curiosity and reason, and the values of tolerance, civic engagement, and respect.
It remains the case that far too many people are unaware of just how badly some of these schools fail their pupils. All over the country there are children whose education is being severely limited, whose understanding of the world is being fatally undermined, and whose individuality and identity are being constrained.
This is the issue that Faith Schoolers Anonymous, our new campaign for current and former "faith" school pupils, will help to address. It is vital that their experiences find their way to the public's attention.
Faith Schoolers Anonymous is for everyone who has experienced these problems, or is going through them now. If you have a story worth sharing, do send it to us, and if you have a problem that needs resolving, please get in touch. We're here to help, to provide support, and to give voice to the people whose stories must be told if change is ever going to come.
Andrew Copson, chief executive of the British Humanist Association, on the launch of the new blogging site Faith Schoolers Anonymous
Register for free to continue reading
Registration is a free and easy way to support our truly independent journalism
By registering, you will also enjoy limited access to Premium articles, exclusive newsletters, commenting, and virtual events with our leading journalists
Already have an account? sign in
Register for free to continue reading
Registration is a free and easy way to support our truly independent journalism
By registering, you will also enjoy limited access to Premium articles, exclusive newsletters, commenting, and virtual events with our leading journalists
Already have an account? sign in
Join our new commenting forum
Join thought-provoking conversations, follow other Independent readers and see their replies