It's easy to say that people with learning disabilities should live in homes, not hospitals - but what of the harsh reality?
Imagine the stress of moving home – then increase it tenfold. That is how a person with autism feels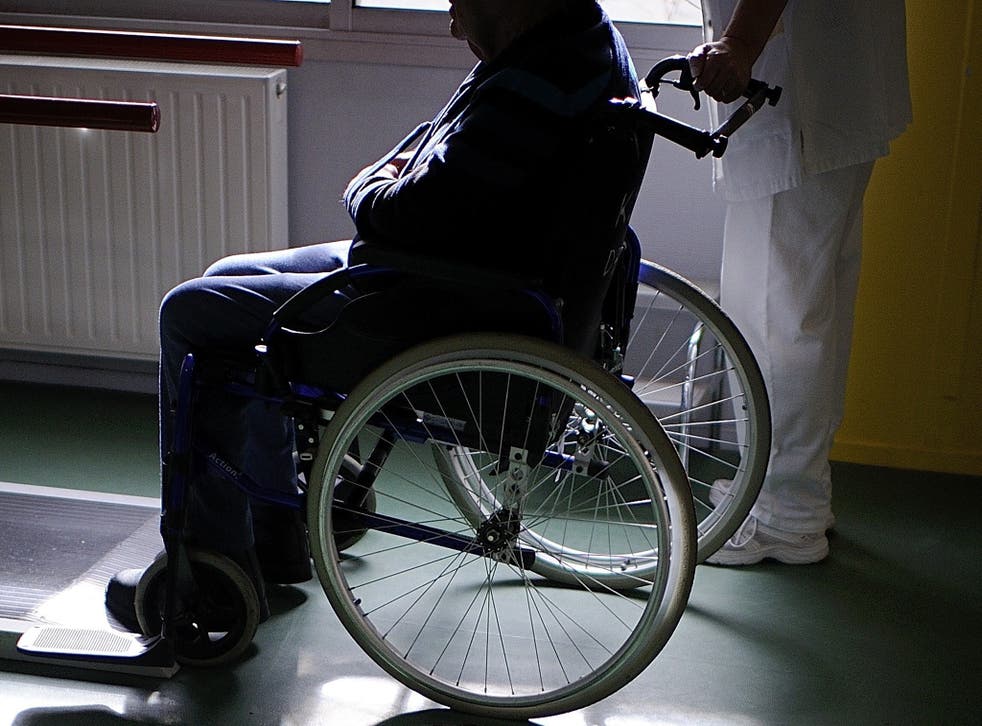 On Friday, NHS England announced a "'Homes not hospitals for people with learning disabilities" plan, to see the transfer of up to 50% of the individuals currently supported in NHS facilities into community-based services. 2,595 people were in "inpatient" settings as of 30 September, more than three quarters of whom had been in inpatient facilities continuously for longer than a year.
The "plan" is to cut numbers by 2019 with people being transferred into community support options, as detailed in a report released in tandem by NHS England, the Association of Directors of Adult Social Services and the Local Government Association (LGA).
While there is undoubtedly no argument for people with learning disabilities being kept in hospitals for long periods, which (however you dress it up) is still akin to the asylums this country had in the last century, professionals from the sector like Mencap have already voiced concerns over the implementation of this, especially in the current climate of government-induced austerity.
In a statement, they expressed concern regarding "whether sufficient resource and investment is being made available up-front to develop the local support and services required" and whether people would be guarded "against a postcode lottery of poor care."
This is, of course, a win-win for the government – the cost of hospital care for a person with learning disabilities comes in at around £3365 per week – in a home care environment, this is a mere £447; couple that with the closing of the likes of Calderstones Hospital whose development value is at least £6 million, (and whose main function is not to support people with learning disabilities but the 95% of people there who have been admitted under the Mental Health Act) and they will naturally trumpet that for people, this will make "quick, significant and lasting improvements to their lives."
"Independent Living" is nearly always the right outcome for people with learning disabilities – the clue is in the title. The abilities of individuals are still to this day underestimated, however an environment where these can be nurtured has to be the priority over a place which propagates little more than a basic existence.
But the disparities between local authorities makes the implementation of this a real concern when a postcode lottery of support already exists in the UK.
When asked to submit details of expenditure for people with learning disabilities (a request by the government itself) 60% of local authorities failed to respond.
For those who did, the geographical differences were immediately apparent – Thurrock, for example, spent on average £5.5k per individual in 2013/14; in Dorset this figure was £15.2k. By rushing through measures with the claim of wanting to improve people's lives, the government could well end up doing the opposite – moving people from a secure, familiar environment suddenly into one where their needs are not being fully met through no fault of the provider.
This all comes at a time when the UK government is subject to not one, but now two investigations by the UN over the impact of its cuts to welfare on individuals, real terms spending on residential provision for people with learning disabilities has fallen year-on-year, and the amount provided by individuals themselves (and others) is nearly 50% more than that provided by local authorities.
The biggest challenge when implementing these proposals will be the initial support required to make the changes happen – you cannot expect people to just suddenly up-sticks and move (for possibly the first time in years, or maybe even their lives), without a colossal amount of help – and as Mencap alluded to, will the resources and investment be there upfront? This has to be clarified before the process begins.
Imagine the stress of moving home – then increase it tenfold. That is how a person with autism and a learning disability feels.
Imagine being taken away from your family and friends – then increase it tenfold. That is how a person with Down's Syndrome feels.
Imagine being taken blindfolded to somewhere you didn't know – then increase it tenfold. That is how a person with dementia and a learning disability feels.
This cannot be some quick-fix, cost-saving solution, otherwise we may be presented with "Care in the Community" mark two. This needs multi-disciplinary engagement, person-centred delivery, fully individualised best interest decisions and proper funding – and sadly the latter is the biggest point of concern.
The end of the "institution" is long overdue in the UK, and while these proposals, in principle, are right – the execution may well be ominously wrong.
Oh, and a note to all media outlets:
Considering you are reporting on the deinstitutionalisation of individuals with learning disabilities, you'd do well not to use the language of the 20th century.
People with learning disabilities are not "patients".
They are people.
Register for free to continue reading
Registration is a free and easy way to support our truly independent journalism
By registering, you will also enjoy limited access to Premium articles, exclusive newsletters, commenting, and virtual events with our leading journalists
Already have an account? sign in
Join our new commenting forum
Join thought-provoking conversations, follow other Independent readers and see their replies