It's heartbreaking to see Sheridan Smith continually apologising to Twitter abusers for 'not being strong enough'
Smith has described her role in the musical as an "emotional rollercoaster", claiming that it feels like "doing a marathon every night". Demanding she carry on when she's said she can't cope is beyond unreasonable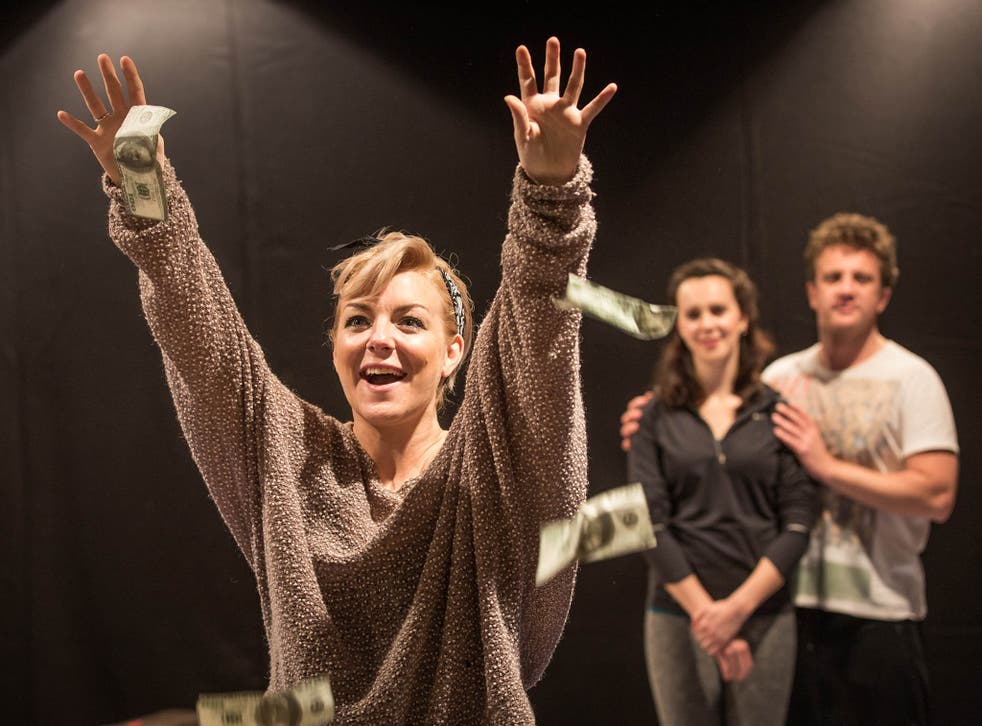 Amy Winehouse; Lindsay Lohan; Britney Spears - nothing appears to fascinate us more than a sensational rise to celebrity, followed by a dramatic or tragic fall - especially if its subject is female.
The actress Sheridan Smith is the latest victim of our morbid curiosity, having been subject to considerable abuse after announcing that she has been forced to pull out of her West End performance as Fanny Brice for the third night in a row.
Although it's not certain exactly what has caused Smith to pull out, she has heavily implied on her Twitter that she feels mentally brittle and worn out. But regardless of the exact details, she is undoubtedly going through a terrible time. Her father, Colin, is gravely ill with cancer and lives four hours away, and she tweeted that she is simply "not strong enough" to do the show. She has described her role in the musical as an "emotional rollercoaster", claiming that it feels like "doing a marathon every night". She has also spoken of her struggles in the past; in an interview with the Telegraph in 2014, she spoke of a deep insecurity and "panic attacks before going on stage, because once the bigger, leading-lady roles started coming in I did feel like I would be letting people down in some way."
Public reaction, especially on Twitter, has been incredibly obnoxious, with people calling her a "loose cannon nutcase" who should "just get over it" because she's not "starving, homeless or disabled". The lack of sympathy for her situation is deeply saddening. The insulting, ableist language used to lambast her, along with the constant reiteration of the idea that Smith should have to be physically suffering in some way in order to be truly unable to cope, reflects damaging attitudes, especially concerning the people we idolise. We have always demanded a huge level of self-sacrifice from our performers, and we are quick to forget that the mask of whichever character they might be playing - or as it is known in the trade, "Dr Theatre" - does not provide an automatic distraction from their own physical or mental suffering.
Mental Health Awareness: Facts and figures

Show all 10
Smith's reaction to the online abuse was to retaliate against these "vultures", tweeting: "Come say your s*** to my face and see what happens". Another tweet read: "I apologise profusely! Sorry, sorry, I'm not strong enough". It's deeply upsetting to read that she feels the need to apologise, and that she's been forced to acknowledge her current emotional state as evidence of a personal fault, of an inherent weakness. But when both the media and her fans are constantly using this same language to shame her for her decision to temporarily take a step back in the name of self-preservation, it's hardly surprising.
The reaction from the Savoy Theatre also reflects a disappointing lack of empathy. They tweeted on Tuesday that Smith would be replaced by Natasha J Barnes due to "the indisposition of Sheridan Smith." It was unsympathetic wording to say the least.
Sheridan Smith Broadcast Awards - London Live
Smith is undoubtedly a brilliant performer, having won a Bafta, two Oliviers and even an OBE at just 34 years of age, but in our obsession with idolising celebrity figures, we often forget that performers are people too. In a world where people aren't allowed to take time out because they can't cope (with whatever might be going on in their lives), how can we expect to see enlightened attitudes? Invisible injuries are no less debilitating than visible ones; it's time we start respecting that.
Register for free to continue reading
Registration is a free and easy way to support our truly independent journalism
By registering, you will also enjoy limited access to Premium articles, exclusive newsletters, commenting, and virtual events with our leading journalists
Already have an account? sign in
Register for free to continue reading
Registration is a free and easy way to support our truly independent journalism
By registering, you will also enjoy limited access to Premium articles, exclusive newsletters, commenting, and virtual events with our leading journalists
Already have an account? sign in
Join our new commenting forum
Join thought-provoking conversations, follow other Independent readers and see their replies