It's hard to say this without sounding like a snob, but Cheltenham Festival used to be exclusive
It's the heroism, not the hedonism, that makes Cheltenham special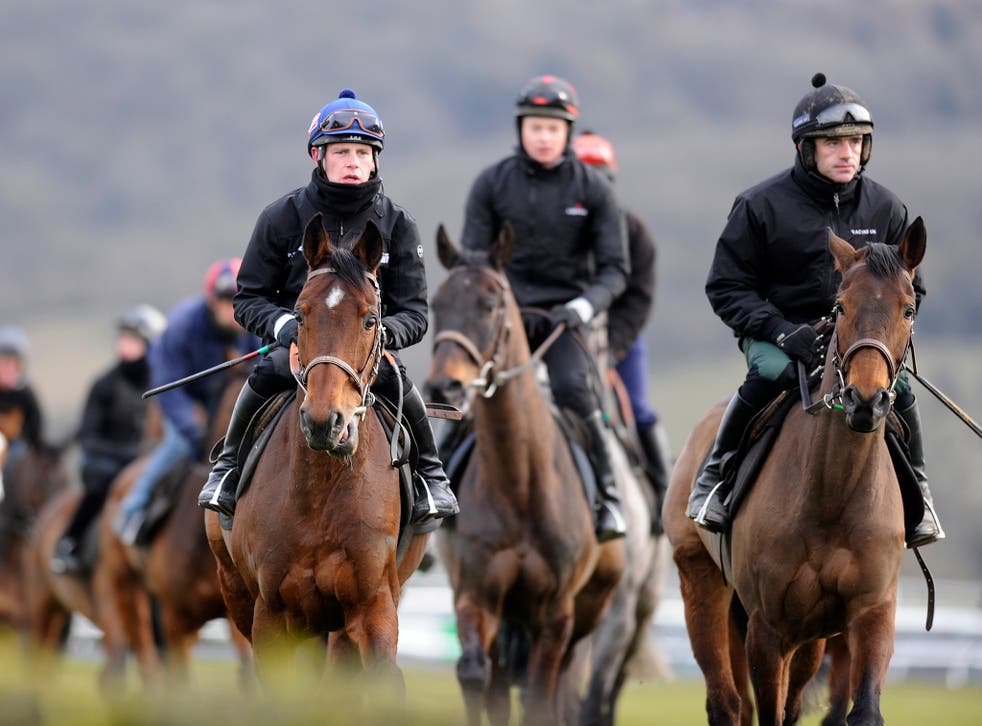 Very few things lift my spirits more than a trip to Cheltenham racecourse in the spring. Framed by the gentle sweep of the Cotswold hills, this is probably the greatest natural amphitheatre in the world of sport. Expectation is pregnant in the air, and the memories of heroic achievements hang over its rolling acres. At festival time, it is a seething mass of humanity, a rag-tag army of punters, horsey types and boulevardiers, all doing battle with a common enemy – the bookmakers – and even the galloping advance of commercialisation hasn't killed off the allure of this celebration of equine endeavour.
At least, that's the theory. I still cling to this idealistic image, but I know it doesn't quite fit with reality. I have been going to the Cheltenham Festival nearly every year for the past two-and-a-half decades of my life. I've had good days – and great days. Things have changed at Cheltenham, for sure, and some of its essential charm has been sacrificed in the name of progress. But, given that the venue is used for racing a mere 16 days a year, who can blame the racecourse authorities for wanting to make hay, so to speak? Cheltenham was traditionally a three-day festival – Tuesday to Thursday – and had a rhythm as such: for those of us who attended the event, this was quite enough for our wallets, our livers and our spirits.
In 2005 it was extended by a day, reflecting an age when there seemed to be an appetite for more consumption, more revelry, more of everything. Every day was sold out, so it was clearly a sound business decision. But this may have been the point at which the nature of the festival changed.
It is hard to say this without appearing a dreadful snob, but there used to be something exclusive about Cheltenham, and I don't mean that in a class sense. Today, it feels more like an exercise in packing as many people in as possible. The first-day crowd hit a new record of 67,000 this year and, although there has been much redevelopment at the course, it has ceased to be a particularly comfortable experience. There's a crush at all the bars, and if you want a clear view of the racing, make sure you're in a hospitality box.
And when in a box, make sure you use the lavatory facilities. It is just not the done thing to stand on the balcony, urinate into a glass and then pour the contents over the racegoers below. Apart from anything else, the long lenses of the tabloid photographers will capture your every move.
The pictures of a group of boozed-up footballers and their friends behaving like this are truly revolting.
You could say it's Cheltenham's fault for chasing the dollar and turning the festival into a much more demotic affair, but it probably speaks more about the culture of football than of racing. I've seen all sorts of unseemly behaviour – from every class of person – in my time at Cheltenham, so I'm not entirely shocked.
Is it a sign of the times? Possibly.
Notwithstanding, as I come over Cleeve Hill today, and see the racecourse sprawling over the valley below, I will cling to my romantic vision of this week in the Cotswolds. It is still possible to inhale the heady air of heroism and look at the stars, rather than stumbling in the gutter.
Register for free to continue reading
Registration is a free and easy way to support our truly independent journalism
By registering, you will also enjoy limited access to Premium articles, exclusive newsletters, commenting, and virtual events with our leading journalists
Already have an account? sign in
Register for free to continue reading
Registration is a free and easy way to support our truly independent journalism
By registering, you will also enjoy limited access to Premium articles, exclusive newsletters, commenting, and virtual events with our leading journalists
Already have an account? sign in
Join our new commenting forum
Join thought-provoking conversations, follow other Independent readers and see their replies