The French got it wrong on prostitution - it's time to start taxing the sex industry
The sex industry makes billions, but the Treasury don't see a penny of it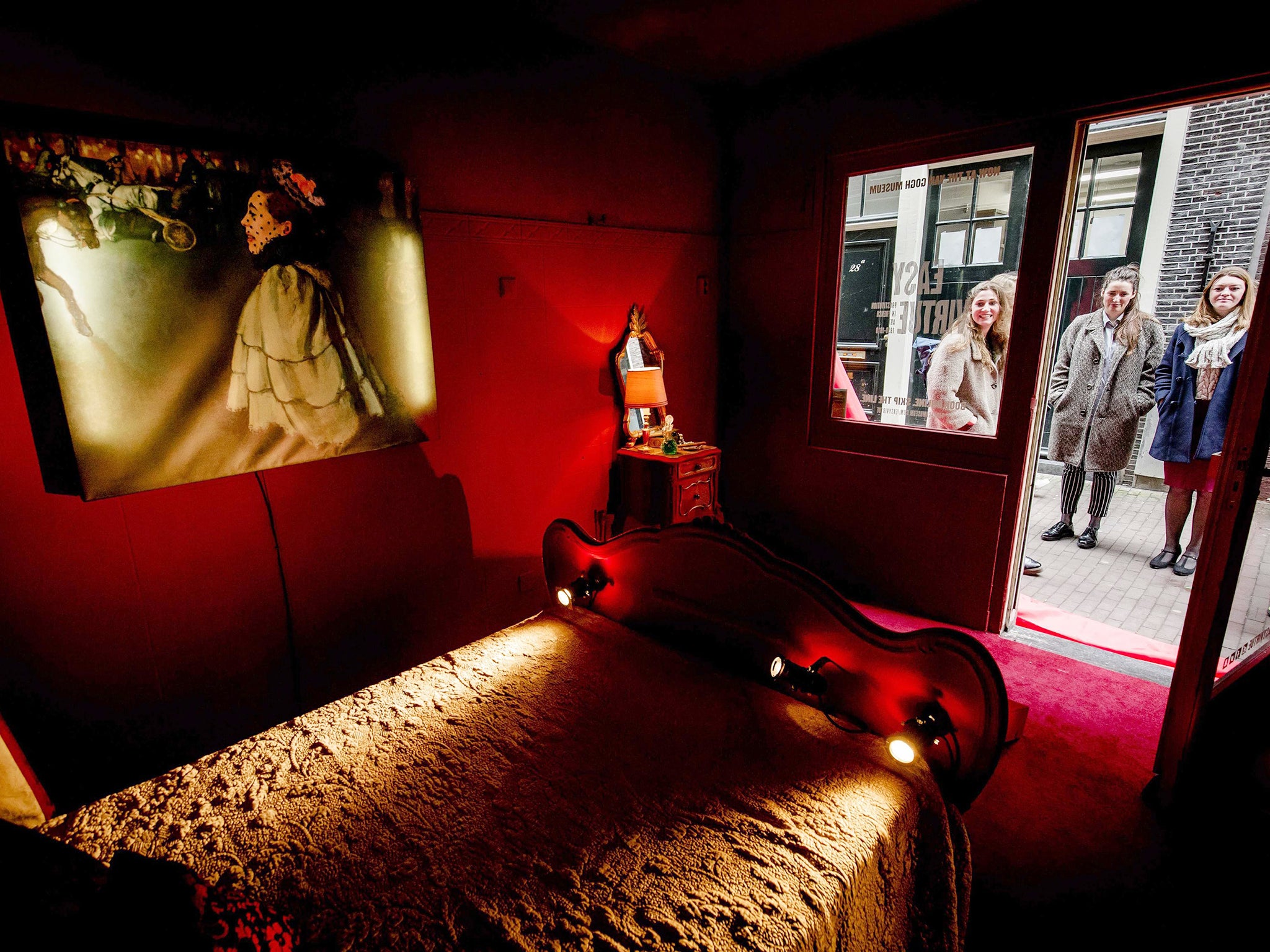 France has just become the fourth country in Europe to criminalise people who pay for sex, following Sweden, Norway and Iceland. In Germany, Switzerland and the Netherlands, brothels are legal - a position which seems to accept that the state can't control human impulses and desires by imposing fines and prison sentences on customers. Paying for sex is a transaction as old as the Bible, but there is no consistency in how the law treats both customers and providers.
Never mind austerity, the sex industry is thriving - and a huge amount of money changes hands every day, none of which is subject to tax. This means millions of euros that governments could be profiting from. In 2014, it was estimated that the sex industry contributed £4.3bn to the UK's GDP – the Treasury didn't see a penny of it. Aside from a few forward-thinking countries, there's no attempt across the EU to tax or regulate this vast amount of cash, or to protect the rights of those providing the service.
The vast majority of men and (predominately) women who offer sex for sale in the UK and Europe are poor migrants, most are controlled by organised crime and a large number are addicts, working to pay for their habit. Please don't write and tell me there are happy prostitutes who love their job and see it as a social service - every time a massage parlour is raided in the UK, who do you see cowering in the police vans? Vulnerable women who have been trafficked, who have been introduced to drugs by their pimps, abused and pushed about and coerced into compliance, doing the easiest thing they can to stay alive in an alien country by turning tricks.
The new French laws include funding for prostitutes to give up their trade, offering them the chance to become legal residents. It will never work in practice, of course; the tentacles of the gangs that trade in sex are far-reaching and the person providing the front-line services remains on the edge of society. In spite of being renamed "sex workers", these people haven't got a decent trade union, a guaranteed living wage or any of the protections enjoyed by other workers
Years ago I made a documentary about rent boys in central London. In their early teens, these young men were used and then dumped by old men. Many of them were on drugs, without a decent place to live. They were often runaways or petty criminals, flattered to be invited to a Park Lane bar for a drink and then do blow-jobs for a couple of ten pound notes.
Around the same time, I filmed a glamorous young woman working as a prostitute in Mayfair, renting a room in a flat, with regular clients. She travelled up from the Home Counties twice a week and was completely unrepentant, proud of her "flexible" hours and profits. But I wonder what has happened to that young woman now she's aged.
Sex for sale: The truth about prostitution in Britain
Show all 2
Prostitution, in spite of soft-focus bilge like the reminiscences of "Belle de Jour" and the saccharine TV version starring the lovely Billie Piper, is not a bed of roses. Women regularly get beaten up by clients, they are rarely in control and abusive clients can make their lives a misery. They often share tawdry accommodation and many barely make enough to eat after they have paid their bosses.
The French have made a mess of dealing with the sex industry. Astonishingly, a group of well-known men from the media and the arts campaigned against the new laws, claiming it was their "right" to pay for sex if they wanted to. What the government should have done is take the business off the streets and legalised brothels; at least workers would be in a safe, controlled environment that way.
Matters aren't much better in the UK. We can't even agree about selling liquor in state-run shops, so the chances of a sensible debate about sexual services are practically zero. Paying for sex is legal, but brothels are not, so they operate as "massage parlours" and lap dancing clubs offer "extra services". We will continue to have police raids, rescuing women who are being "subjected to force" but many will just go back on the game, with the gang masters evading capture.
The only solution to an age-old business is to legalise brothels, and tax the purchase of sex like tobacco and booze.
Join our commenting forum
Join thought-provoking conversations, follow other Independent readers and see their replies