The Austrians voted with Europe in mind this weekend – the Italians didn't
The Austrians answered this question more clearly than the first time they voted; newly elected Van der Bellen is an out-and-out Europeanist and had based the whole of this campaign on the importance of Europe for everyone. The EU wanted Italians to care about being European powerhouses, but their referendum is proof that they don't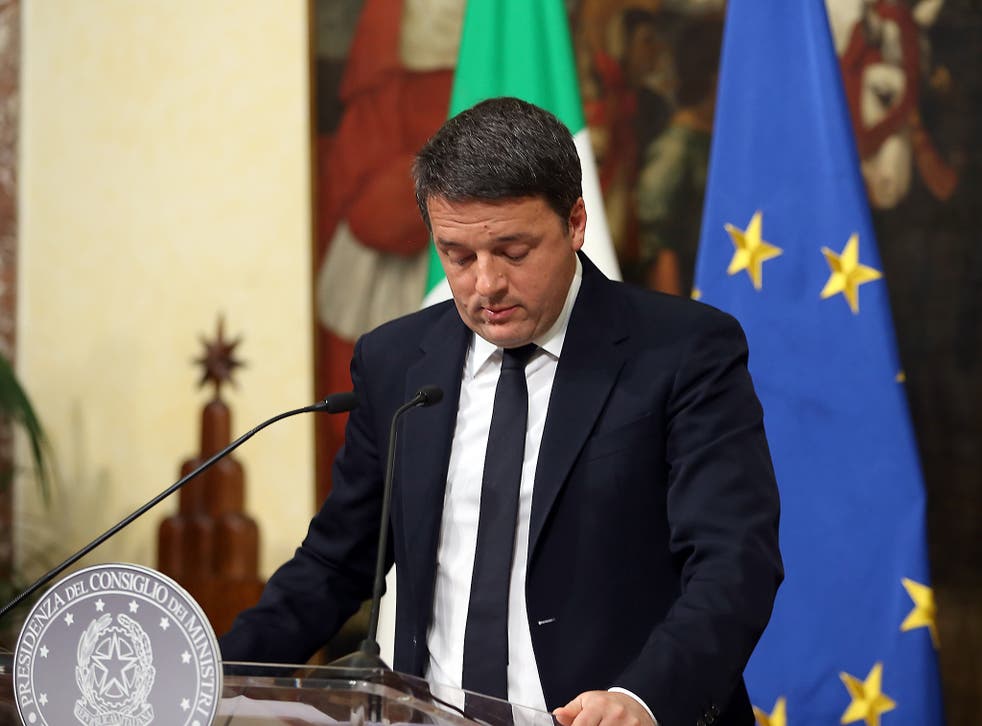 The opinion polls got it right for once. They predicted that Italians were going to vote 'No' in yesterday's referendum and people have done amply so. Almost 60 per cent of the electorate turned down Prime Minister Matteo Renzi's proposals to freshen up the 70-year-old constitution.
Many international outlets – The Guardian and the Financial Times among them, but not The Economist – hoped Italy would go for at least mild constitutional reforms, as a positive gesture towards the possibility of further reform in the future, from a country historically recalcitrant to change. Brussels was hoping for this too. It didn't happen, and Renzi is going, after just over two years in charge.
Italians get easily bored with their governments. It seems they didn't pay any attention to what Europe was telling them.
Whereas Italy has dealt a big blow to Europe (the anti-establishment and anti-EU Five Star and Lega Nord parties resolutely campaigned for 'No'), another political moment this weekend saw the opposite happen. In a move that led to a million sighs of relief, the majority of Austrians rejected the far-right presidential candidate Norbert Hofer.
Italian PM Matteo Renzi resigns after referendum defeat
On the face of it, a constitutional reform referendum in a country of 60 million and a presidential election in another that is nearly eight times smaller are not easily comparable. Yet Europe awaited a positive signal from both, and only Austria delivered (if only by whisker – a 53.3 per cent support for the progressive Alexander Van der Bellen is a narrow margin, but a margin nonetheless.)
The world watched in wonder at the votes that happened both immediately to the north and south of the Alps. After Brexit and a victorious Donald Trump in the US, what else would come along to destabilise the EU and its principles of solidarity and cooperation?
The Austrians answered this question more clearly than the first time they voted (the first vote was overruled for administrative irregularities). What happened meanwhile on the world stage was dramatic, and voters no doubt had that in mind. The newly elected Van der Bellen is an out-and-out Europeanist and had based the whole of this campaign on the importance of Europe for everyone. Austrians have sent a clear message about where they stand in global politics.
The Italians didn't have this mind when casting their vote. Their 'No' is also a no to Europe. The country is, to put it bluntly, in a mess – high unemployment and a huge banking crisis are foraging populism like never before. Italy is presently looking utterly incapable of picking up the challenge of becoming an EU pillar.
The EU wanted Italy to want to be an international leader, but Italians themselves are simply not interested in pursuing this dream. It's a dream that would be convenient for the EU, and convenient for the euro, but it speaks little to everyday Italians.
Brussels got the support of Vienna this time – that'll do, for the time being. But it's hard not to see EU apathy from Italy as a sign of things to come.
Register for free to continue reading
Registration is a free and easy way to support our truly independent journalism
By registering, you will also enjoy limited access to Premium articles, exclusive newsletters, commenting, and virtual events with our leading journalists
Already have an account? sign in
Register for free to continue reading
Registration is a free and easy way to support our truly independent journalism
By registering, you will also enjoy limited access to Premium articles, exclusive newsletters, commenting, and virtual events with our leading journalists
Already have an account? sign in
Join our new commenting forum
Join thought-provoking conversations, follow other Independent readers and see their replies