France and Italy's rising tensions are as 'high as WWII' – should we be worried?
The recalling of an ambassador between two major states which are members of the European Union and Nato is an extraordinary step. That Paris declared that this was in response to rhetoric which had reached an aggression 'without precedent' since the war reflects the sheer rise in tension which has taken place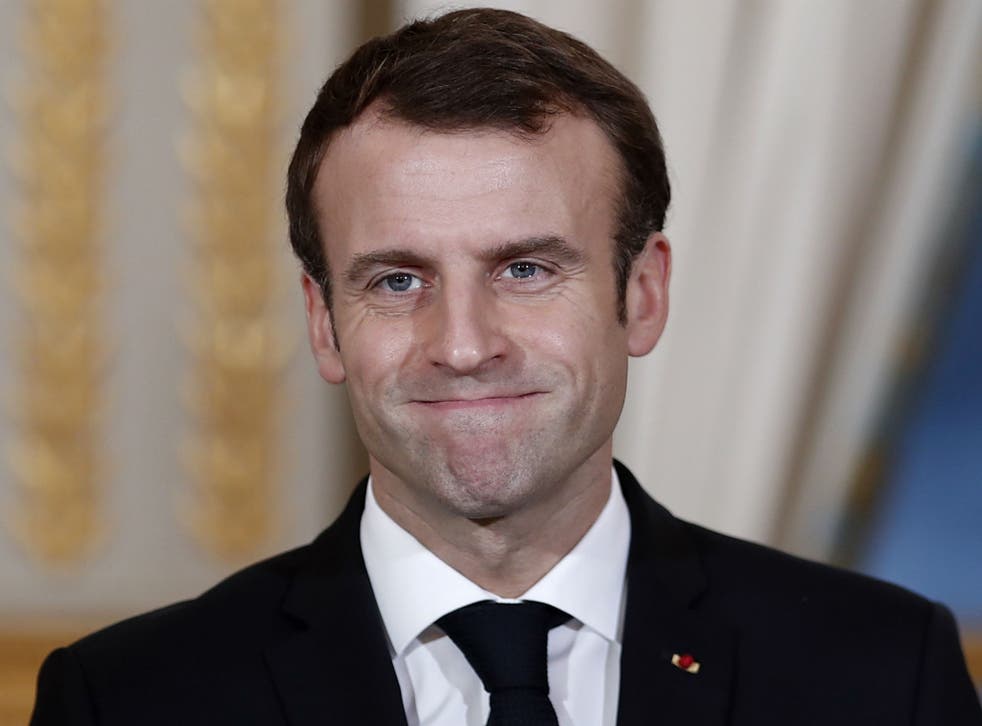 Roberto Salvini, the Italian deputy minister, has advised the French to get rid of their "terrible leader" Emmanuel Macron, and apparently throws darts at a picture of the French president. Macron has described right-wing populism of the Rome government as a kind of "leprosy" spreading across Europe. Italy has even threatened to stop a loan of Leonardo da Vinci's works for a show in Paris at the Louvre. France has now recalled its ambassador to Rome in protest at antagonism it says has reached the level of the Second World War.
All this, one may say, puts the view of Donald Tusk that irresponsible Brexiting politicians deserve a special place in hell into perspective. The UK leaving the European Union may resemble the various long retreats from Moscow at the end of failed campaigns; but the real diplomatic warfare threatened in Europe is now between France and Italy.
The recalling of an ambassador between two major states which are members of the European Union and Nato is an extraordinary step. That Paris declared that this was in response to rhetoric which had reached an aggression "without precedent since World War Two", evoking Mussolini's fascist Italy while France was under Nazi occupation, reflects the sheer rise in tension that has taken place.
At one level this state of affairs between these two countries sharing a border is a reflection of the wider political confrontation taking place in Europe and beyond. Italy's administration of the far-right Northern League and the anti-establishment Five Star Movement is a manifestation of populism which has spread through the continent, while Macron's La Republique En Marche! government can be viewed as representing, generally, traditional parliamentary politics.
It has also become personal. With Angela Merkel starting her withdrawal from public life, it is Macron who is presenting himself as the champion of western neoliberalism, taking on France's own gilets jaunes (yellow vest) protestors and other populist movements, warning against its rise in the continent and clashing with Donald Trump.
World news in pictures

Show all 50
Salvini's Northern League and Luigi Di Maio's Five Star Movement in Italy is held up by the European right as an example of how they can get to power. Relations with France soured after the two parties formed the government in Rome with Macron, who had been under pressure to accept the refugee ship Aquarius, which had been turned away from Italian ports by Salvini, declaring that populism was spreading "a bit like leprosy".
Salvini retaliated in a Facebook video saying, "I hope the French will be able to free themselves of a terrible president", urging voters not to vote for En Marche! and emphasising his closeness to Marine Le Pen, whose party, National Rally (formerly Le Front National), is scoring high in the polls with the European elections coming up in May.
Di Maio, meanwhile, met leaders of the gilets jaunes this week who are thinking of running in the elections and wanted to stress "the wind of change has crossed the Alps" and a "new Europe is being born of the yellow vests".
Italy's prime minister, Giuseppe Conte, a compromise appointment between La Liga and Five Star, had his own take on the attacks on Macron. The Italian TV channel La7 broadcast footage of him and Angela Merkel at a bar during the Davos conference in which he says Di Maio had gone on the offensive because his party was down in the polls ahead of the European elections and needed an enemy. The German chancellor is seen laughing in response.
But the French have had enough. Recalling the ambassador, the foreign ministry in Paris said: "For several months, France has been the target of repeated, baseless attacks and outrageous statements. Having disagreements is one thing but manipulating the relationship for electoral aim is another. All of these actions are creating a serious situation which is raising questions about the Italian government's intentions towards France."
Salvini appeared to feel that things were getting out of hand. Perhaps he realised that being a mini-Trump in his language (Macron is "a terrible president" etc) may have gone too far. After all, even Trump is now not quite the Donald Trump he has been in his tweets after his climbdown in the federal shutdown, and losing the House of Representatives to the Democrats and facing yet more investigations.
A seemingly emollient Italian deputy prime minister suggested a meeting with Macron, even offering to go as a penitent. "I don't want to row with anyone, I am prepared to go to Paris, even by foot, to discuss the many issues we have." The discussion, however, is unlikely to go well. The French president, insisted Salvini, must stop French police sending refugees back to Italy; end lengthy border checks causing traffic tailbacks; and hand over 15 Italian radical activists who had taken refuge in France in recent decades.
The issue of the activists is regarded as a bit of a red herring and is likely to fade. But the emotive topic of refugees and migration had helped to propel the Northern League and Five Star to office and it is certainly not going to go away.
There is a feeling in Italy, not just among the supporters of the current government, and not unjustified, that the country has borne a disproportionate number of refugees while other northern European states are not taking their fair share.
France is a particular target on this count, not just because it has sent refugees back to Italy but also because of its part in getting Nato to carry out the bombing campaign which led to the overthrow of Muammar Gaddafi, and the state of semi-anarchy in the country which made it a haven for people-smugglers. It is worth recalling that the European Union used to pay Col Gaddafi to ensure that his country was not a major conduit for the trade, and he had broadly kept his side of the bargain.
At a recent international conference in Italy a government minister once again castigated the French for the Libyan war. He did not, however, mention Britain, despite David Cameron having been as much of a cheerleader for the cry of "Gaddafi must go" as Nicolas Sarkozy.
The Italian government has, in fact, been very careful not to blame London over what happened, ignoring that the UK has been among those accepting the lowest numbers of those coming across the Mediterranean. One reason behind this is apparently that Northern League/Five Star, antipathetic to Brussels, see Brexit Britain as an ally.
It is not just French action in Libya eight years ago which is the target of Italian anger. Di Maio last month charged: "France, above all, has never stopped colonising dozens of African countries". If it was not for Africa, France would rank 15th in world economies, not in the top six, said the deputy prime minister as he demanded the European Union imposes sanctions on Paris.
Libya, in particular, has become a diplomatic battleground between Italy and France: and not just over migration. The Italians, Libya's former colonial rulers, were at the forefront of western states reopening a diplomatic mission in Italy amid the post-Gaddafi turbulence, and saw themselves as leading the European efforts to form a government among the warring factions.
Support free-thinking journalism and attend Independent events
Then the French stepped in, undermining, claims Rome, the national unity government in Tripoli that Italy, and the UN, was supporting and swinging, along with the Russians, Egyptians and Emiratis, behind General Khalifa Haftar, known to his supporters as the strongman saviour-in-waiting of the country.
France was among the countries that supplied arms to Haftar's forces as he spread his reach. A spokesman for the general said recently: "We had a common interest, which is combating terrorism. France wanted to pursue terrorist groups in our neighbouring countries from the south, such as Chad, Mali and Niger."
Salvini, however, holds that it is not counterterrorism which has drawn the French back to Libya. "France has no interest in stabilising the situation, probably because it has oil interests that are opposed to those of Italy," he claimed. The oil conglomerates Eni, Italian and the French Total, have separate ventures in Libya.
French government officials dismissed the Italian accusations as "ludicrous and baseless". One said: "These are empty words, for populist consumption back home." The Italian ambassador was summoned to the French foreign ministry and a protest was lodged.
The confrontation has continued and there is little sign of it ending. What is unfolding, it appears, is not just causing fractures between two governments but also provides a glimpse into the emerging fierce struggle between two competing ideological positions, spiced with a degree of personal animus. It threatens the future political and social map of Europe.
Join our new commenting forum
Join thought-provoking conversations, follow other Independent readers and see their replies