The Independent's journalism is supported by our readers. When you purchase through links on our site, we may earn commission.
Italy is one step closer to protecting LGBT+ people with a new bill, if the far-right doesn't tear it down first
With more than a hundred hate crimes against the LGBT+ community reported in Italy last year, there is a need for legal protection, which will not be enforced with a party-pleasing law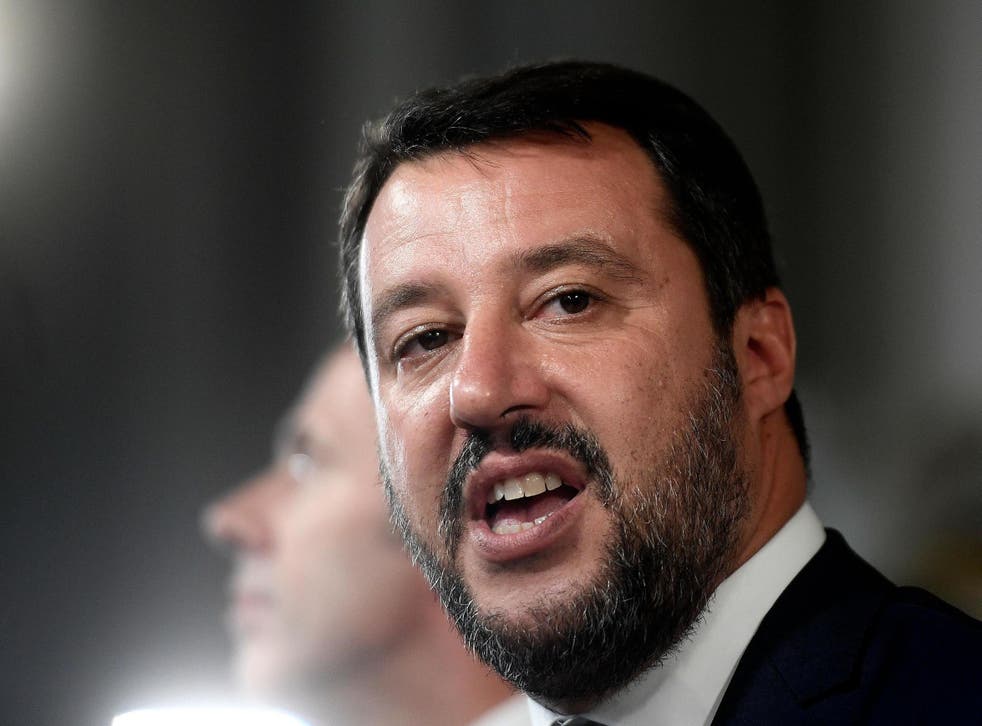 Although Italy approved same-sex civil unions in 2016, the country still lags behind other European countries in enacting measures against homotransphobia.
In fact, 24 years after then-MP Nichi Vendola first proposed an anti-homophobia bill, there is still no specific legislation safeguarding the equal treatment of LGBTQ+ people. In a country where the number of hate crimes has been continuously growing in recent years, this legislative gap is particularly worrying as it leaves the LGBT+ community vulnerable to verbal and physical aggression.
On 3 August, however, the Chamber of Deputies will start discussing a new law, which would equate racial discrimination with discrimination based on sexual orientation, gender and gender identity. Offenders would face up to four years imprisonment if inciting or directly committing violence, and not only against the LGBT+ community, but also women.
However, it's the fight for LGBT+ rights that has sparked a furious debate.
The Episcopal Conference of Italy argued that the law is unnecessary, saying in a letter, "There are already adequate safeguards with which to prevent and repress any violent or persecutory behaviour." Ultra-catholic groups have also been crying out against the suppression of freedom of expression, followed by Italy's far-right.
At a recent press conference, senator Matteo Salvini said: "No beating is more serious than another. At this point, let's propose a nice bill against heterophobia, because there is no difference if it's me getting slapped or somebody else." On her social media, Giorgia Meloni of the Brothers of Italy described the law as "introduce[ing] a new crime of opinion and to silence those who do not bend to the single thought".
The proposed law, however, doesn't pose a threat to free speech. According to Alessandro Zan, the MP who drafted the bill: "The law works to fight discrimination, not limit the freedom of thought." The new anti-homotransphobia bill will not extend the criminalisation of discriminatory propaganda to that against women and the LGBT+ community. This means that politicians will still be able to publicly oppose homosexuality and LGBT+ rights without facing any legal consequences.
Therefore, while claiming that black people shouldn't have the right to marry would be deemed as racist and legally prosecutable, stating that "by the rule of nature" marriage is that only between a man and a woman – a far-right signature opinion – will be considered a civil exchange of ideas.
In order to fight against this non-existent threat to free speech, the amended draft will include a "clause to safeguard ideas".
As well-summarised by Simone Alliva on Italian news magazine L'Espresso: "LGBT people will be deemed as vulnerable subjects. But one can also freely say that they are ill."
Stark criticism has also come from radical and trans-exclusionary feminists, and as well as Arcilesbica (Italian Lesbian Association). Arguing against the use of the term "gender identity", these groups fear that the "ambiguous language" will erase biological sex by not singling out trans people as a separate category to women. Trans-exclusionary radical feminists are therefore asking to see the phrase "gender identity" replaced with "transexuality". This resulted in MPs considering a "more precise" definition of the discrimination against gender, gender identity and sexual orientation. The specification only serves to further water down the progressive nature of the bill.
With more than a hundred hate crimes against the LGBT+ community reported in Italy last year, the community needs legal protection, which will not be enforced with a party-pleasing law. Italy needs to put an end to the violent attacks that are threatening its LGBT+ community, which will be possible only with an inclusive bill.
Register for free to continue reading
Registration is a free and easy way to support our truly independent journalism
By registering, you will also enjoy limited access to Premium articles, exclusive newsletters, commenting, and virtual events with our leading journalists
Already have an account? sign in
Register for free to continue reading
Registration is a free and easy way to support our truly independent journalism
By registering, you will also enjoy limited access to Premium articles, exclusive newsletters, commenting, and virtual events with our leading journalists
Already have an account? sign in
Join our new commenting forum
Join thought-provoking conversations, follow other Independent readers and see their replies