Can The Wanted and One Direction finally bury the hatchet?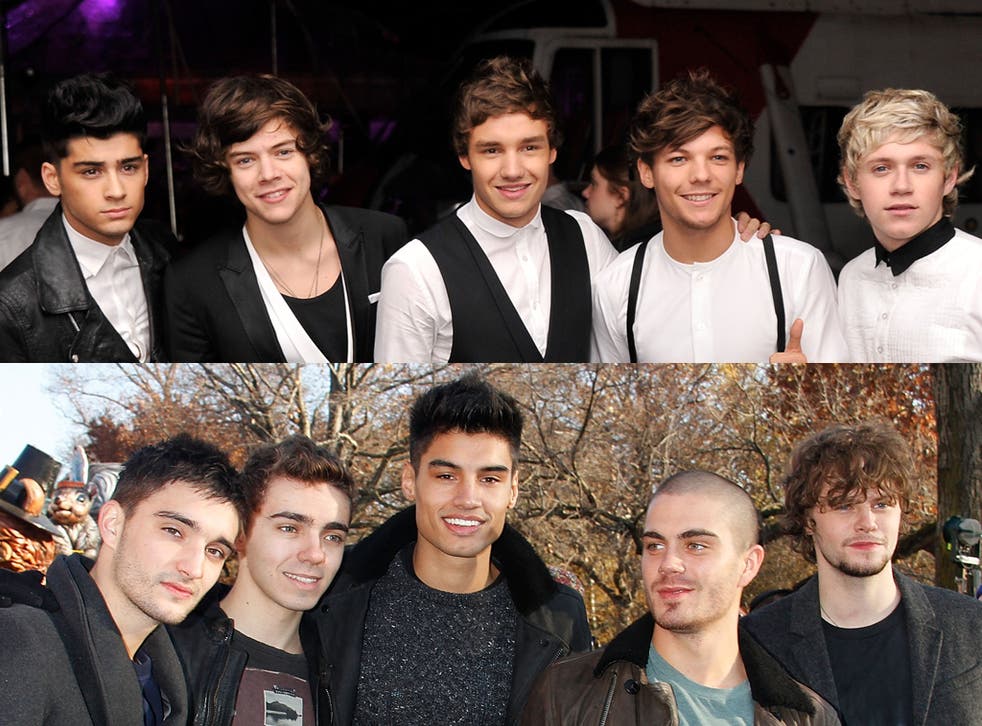 In the greatest battle of the bands since the Spice Girls and Oasis, The Wanted and One Direction are said to be finally meeting up to call it a truce.
The British boy bands have both found success in America, but fail to play nice with each other.
Max George-Wanted and Zayn Malik-Direction have had public Twitter spats in the past:
A source has apparently revealed that "Both of the bands management teams have been in contact and agreed the boys should all meet up in New York and smooth things out."
"With all the boys in the same city for a few days, it makes sense for them to meet up and have a drink together to prevent the feud escalating. Management are keen for the boys to meet before Friday's gig to stop any confrontation."
"One Direction's team are particularly keen to iron out any problems over fears the public spat is harming the group's teen-friendly image."
Whether this is just a PR move to publicise the bands or a real-life feud, they'll need a big room to accommodate those egos.
And if any older fans are reading, remember that safe sex is always paramount.
Join our new commenting forum
Join thought-provoking conversations, follow other Independent readers and see their replies