Complaints to Ofcom about Channel 4's Big Fat Quiz of The Year - do you think they took it too far?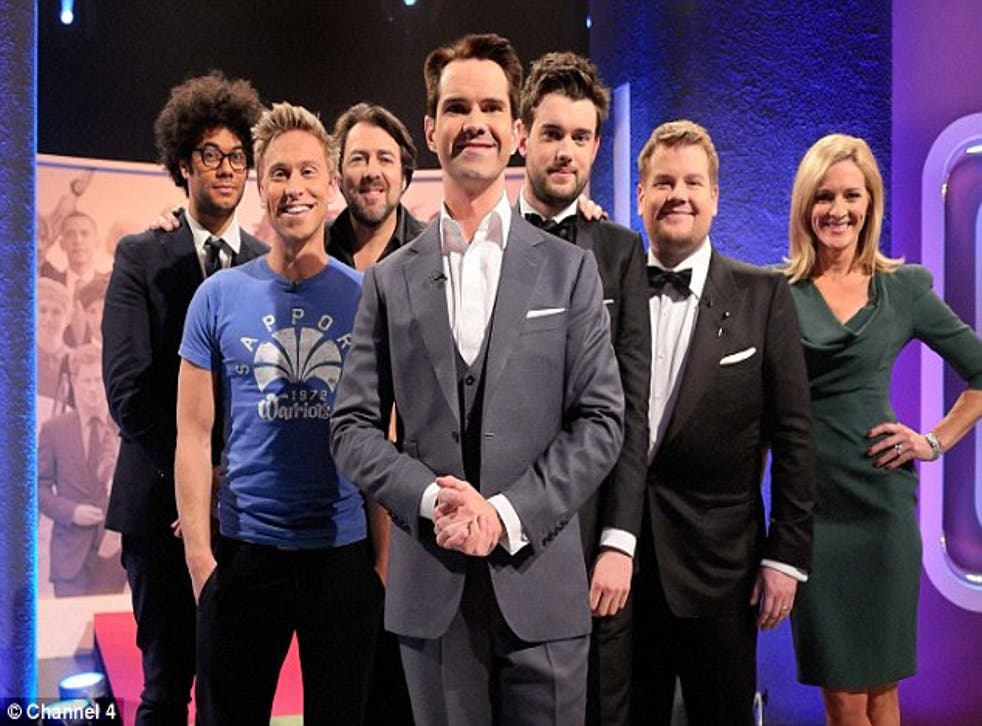 Big Fat Quiz Of The Year has reportedly sparked Ofcom complaints after some believed the comedians to have taken it too far.
Presenter Jimmy Carr was joined by three teams of two, including Jonathan Ross, James Corden and Jack Whitehall - who said he and Corden had been rather drunk during filming.
The quiz is a satirical take on the news and events from the past 12 months.
MP Conor Burns, a member of the Commons culture, media and sport select committee, has asked why the quiz was broadcast as early as 9pm, particularly during the holidays.
Among the jokes included:

Whitehall on the Jubilee: "I have a theory, she [The Queen] didn't sit down for the entirety of that thing, and then people were talking about that. It was the day after the night of her anniversary and Prince Phillip woke up with a urinary infection...I'm just saying what everyone's thinking, people!"
Corden - (when asked what Barack Obama was doing in his office while pretending to work): "Put on a condom and had a posh wank."
Some have criticised the fact they mocked the Queen, but should the royal family and politicians be safe from jokes?
Do you think they took it too far? Or is it all fair in love and comedy, as long as it's after the watershed?
If you tuned in to the show, vote below:
Join our new commenting forum
Join thought-provoking conversations, follow other Independent readers and see their replies