Doctor Who 50th anniversary episode: the reaction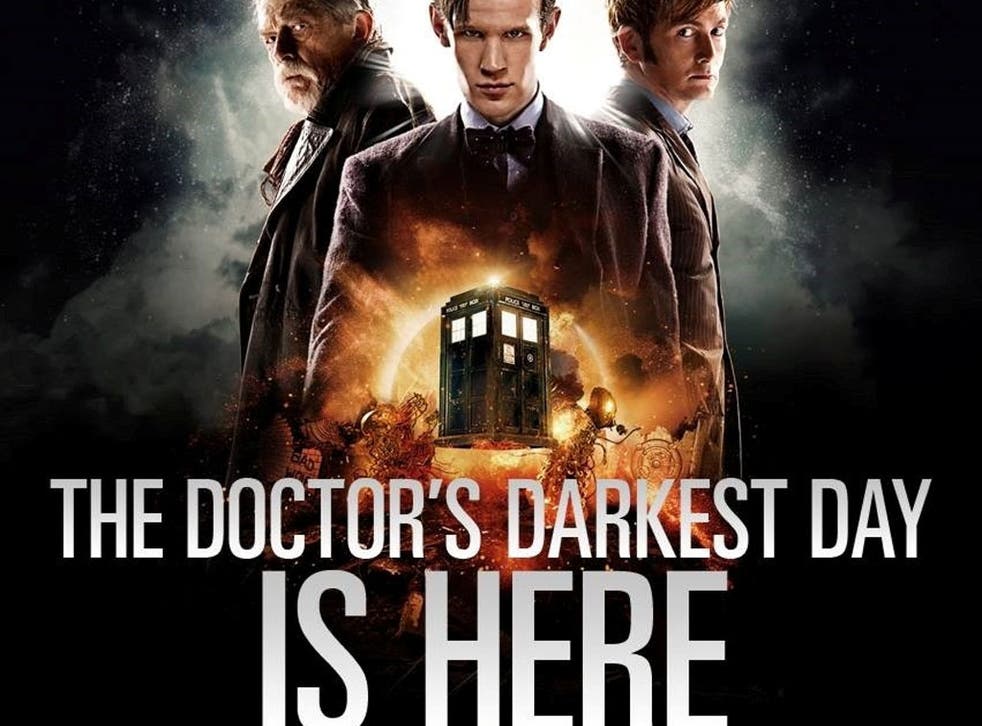 It was broadcast in 94 countries at the same time. In the UK, more than 10 million people tuned in. What was it?
The 50th anniversary episode of Doctor Who, of course.
The Day of the Doctor aired last night on the BBC. So what have the fans had to say?
Doctor Who superfan Neela Debnath said in The Independent:
"If fans were calling for a Doctor Who film then this is it...it hit the spot for fans...Watching the tenth and the eleventh Doctor on screen was rather marvellous and what we've all been waiting for."
Ben Lawrence in the Telegraph was equally impressed with their joint performances:
"Tennant is edgy and mercurial, likely to turn on a pin. Smith is gentler, with a boyish eccentricity and other-worldly strangeness. They sparred terrifically with a fair amount of trademark humour."
Jim Shelley in the Daily Mail, was unamused about the BBC's decision to show the episode at 7.50pm:
"On the one hand, the Beeb was clearly trying to blow The X Factor out of the water and send Simon Cowell a message – namely 'you just haven't earned it yet baby. This is what a TV great looks like. Get back to us in 40 years...On the other, ultimately scheduling clashes only feed the egos of the TV executives and really affect the viewers, denying us the chance to watch one of the weekend's big TV events live."
Viv Groskop said in the Guardian:
"We gathered round with wide eyes and hopes and fears and Tardis pyjamas and Jaffa cakes...And we weren't disappointed. Although we did get very confused."
Morgan Jeffery at Digital Spy said:
"'The Day of The Doctor' feels like a celebration and wonderful summation of the past eight years of Doctor Who...as a drama, it does all that you can ask for – it's funny, moving and exciting with blockbuster spectacle."
What did you think of the episode? Leave your comments below.
All images copyright BBC.
Register for free to continue reading
Registration is a free and easy way to support our truly independent journalism
By registering, you will also enjoy limited access to Premium articles, exclusive newsletters, commenting, and virtual events with our leading journalists
Already have an account? sign in
Join our new commenting forum
Join thought-provoking conversations, follow other Independent readers and see their replies