'Flatten all of Gaza' says son of Ariel Sharon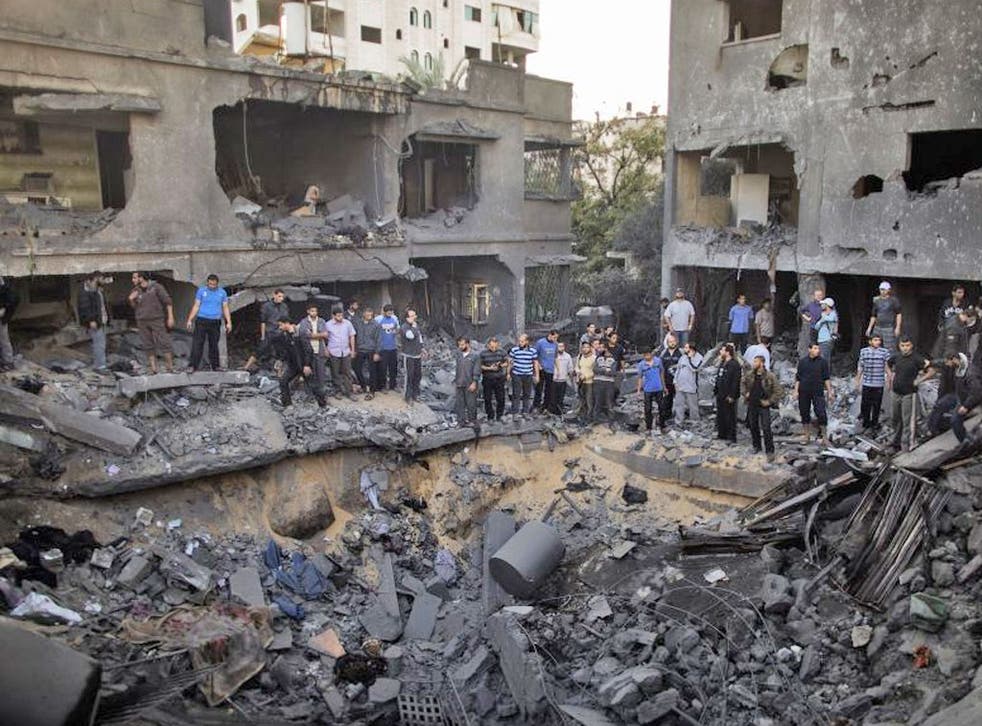 The son of former Israeli Prime Minister Ariel Sharon has sparked outrage with an idiotic and hugely depressing op-ed in the Jerusalem Post.
In order for Israel to put the ball decisively "in the net", writes Gilad Sharon, they must step up their campaign against Gazan civilians. These people "are not innocent". Why? "They elected Hamas."
Humanitarian fears of killing Gazan non-combatants "ultimately lead to harming the truly innocent: the residents of southern Israel", says Sharon.
Sharon delivers a payload of hate himself with a call for indiscriminate destruction along the lines of America's use of the Atomic bomb. "We need to flatten entire neighborhoods in Gaza. Flatten all of Gaza. The Americans didn't stop with Hiroshima – the Japanese weren't surrendering fast enough, so they hit Nagasaki, too."
Join our new commenting forum
Join thought-provoking conversations, follow other Independent readers and see their replies