Google poetics: predicting a new world of poetry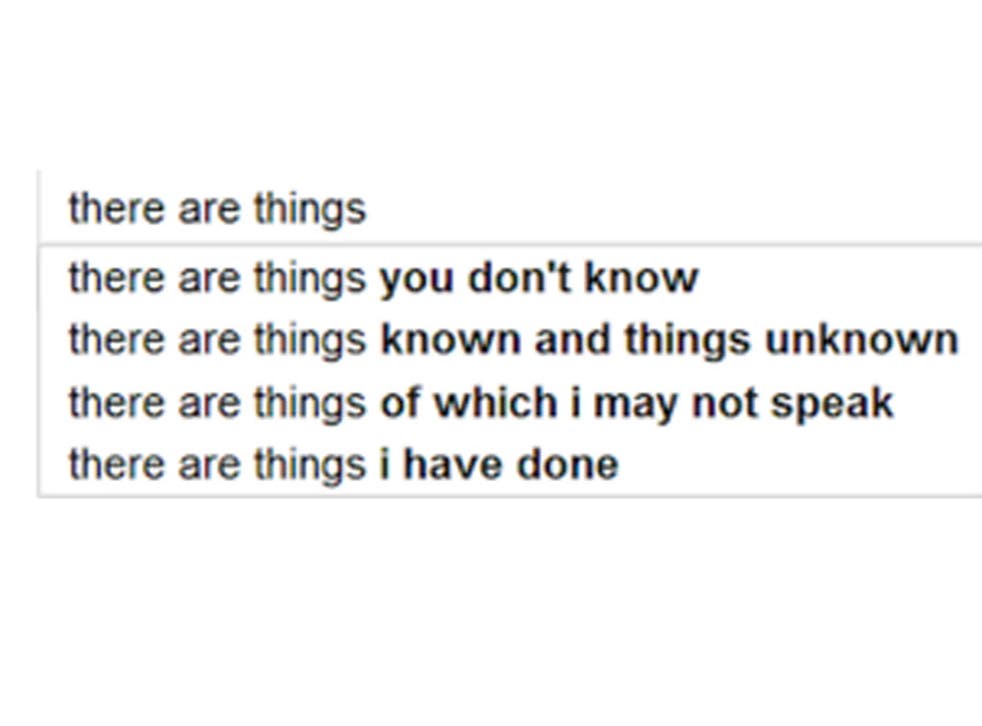 Google Instant is the sometimes illuminating, sometimes bizarre feature of the search engine that provides four predictive results as you type based on frequent searches by other users.
It's intended to help get faster and better search results, but type in a couple of words and you could inadvertently become a poet. Sampsa Nuotio stumbled upon this unusual facet of google one evening last November, and Google Poetics was created.
The site is filled with 'google poems' of the weird, wacky and sometimes dark variety.
Some are poignant:
Some are confessional:
Some are existential:
Some are surprising:
And some are just plain nonsensical:
Register for free to continue reading
Registration is a free and easy way to support our truly independent journalism
By registering, you will also enjoy limited access to Premium articles, exclusive newsletters, commenting, and virtual events with our leading journalists
Already have an account? sign in
Join our new commenting forum
Join thought-provoking conversations, follow other Independent readers and see their replies