Harvey Nichols 'wet with excitement' ad cleared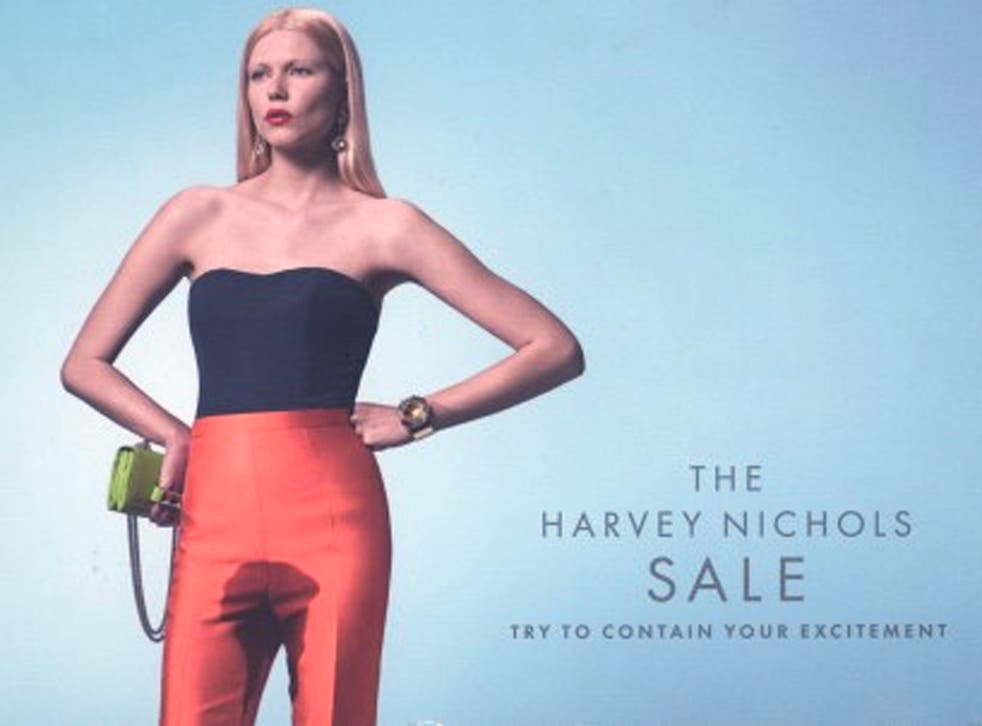 Harvey Nichols attracted several complaints when they ran an advert in June featuring a picture of a woman and a man with a wet groin, and the accompanying text "The Harvey Nichols sale. Try to contain your excitement."
It's now been reported that Harvey Nics have escaped censure despite attracting complaints.
The Advertising Standards Authority (ASA) received 94 complaints that the ad was offensive for implying that the people had wet themselves with excitement.
They also received 29 complaints saying the ads would cause distress and serious offence to people with bladder problems.
Harvey Nichols said it had attempted to capture excitement about the sale in a light-hearted and humorous way by a visual representation of the well-known phrase "I was so excited, I nearly wet myself."
It added: "We understood that around 14 million people in the UK had bladder problems and involuntary urination was likely to be a particularly sensitive issue for many.
The hashtag of #ContainYourself took off at the time on Twitter, but we can't help thinking bladder weakness might not have been the only intended innuendo when writing the phrase "Wet with excitement"...
Register for free to continue reading
Registration is a free and easy way to support our truly independent journalism
By registering, you will also enjoy limited access to Premium articles, exclusive newsletters, commenting, and virtual events with our leading journalists
Already have an account? sign in
Register for free to continue reading
Registration is a free and easy way to support our truly independent journalism
By registering, you will also enjoy limited access to Premium articles, exclusive newsletters, commenting, and virtual events with our leading journalists
Already have an account? sign in
Join our new commenting forum
Join thought-provoking conversations, follow other Independent readers and see their replies