Jurassic World: What would you like to see in the Jurassic Park sequel?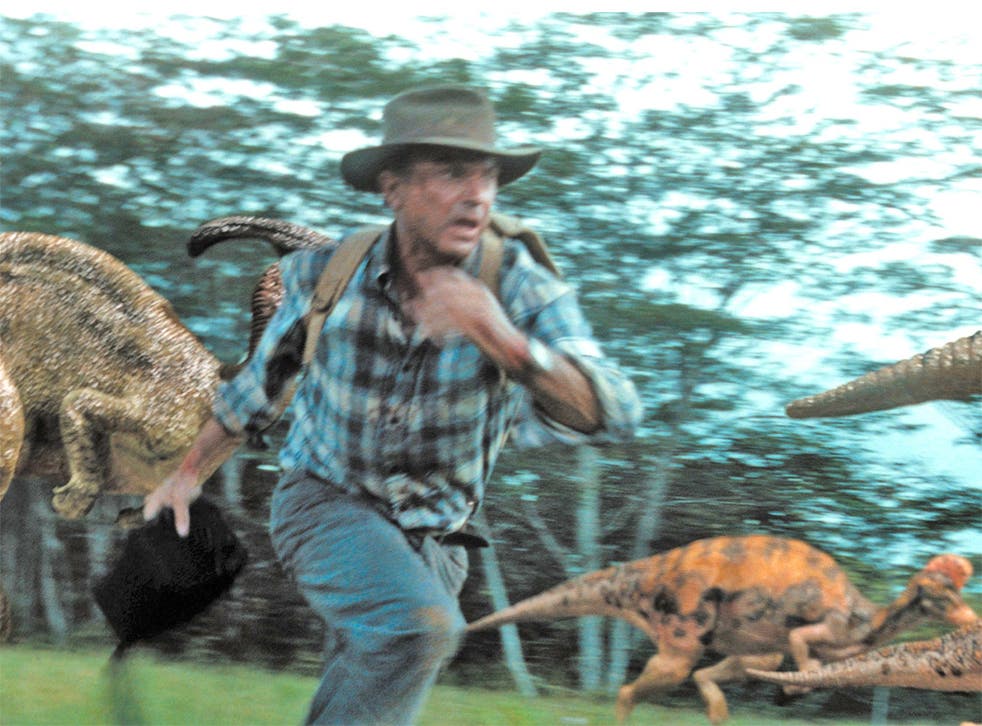 The monstrously successful Jurassic Park series is to be brought back to life (again). Universal Pictures are planning another instalment of dinosaur-based carnage in the fourth sequel, Jurassic World, which will premiere in 2015.
No plot details have been announced at this stage (though the new film will show in 3D), and this blank slate has encouraged us to get in early with a few suggestions for any reading Hollywood executives (you're welcome, Mr Spielberg). Please leave more ideas in the comments - but keep it bitey, and no totally implausible pseudo-science.
1. On a dig not far from a pterodactyl breeding ground, Jeremy Clarkson unearths several of his own fossilised opinions
2. A tyrannosaurus rex races the fully-functioning HS2 part of the way from London to Manchester
3. Jeremy Paxman first pronounces 'ichthyosaur', then eats one
4. John Terry headbutts a triceratops in what commentators call the 'toughest' 50:50 challenge since the Mesozoic era
5. Adele reaches the heart of a Gigantosaurus with a powerful rendition of 'Jerusalem'
Of course, the producers could just stick to the old formula of 'dinosaur eats man', but where would be the fun in that?
Join our new commenting forum
Join thought-provoking conversations, follow other Independent readers and see their replies