Rex the bionic man and his amazing band of robot peers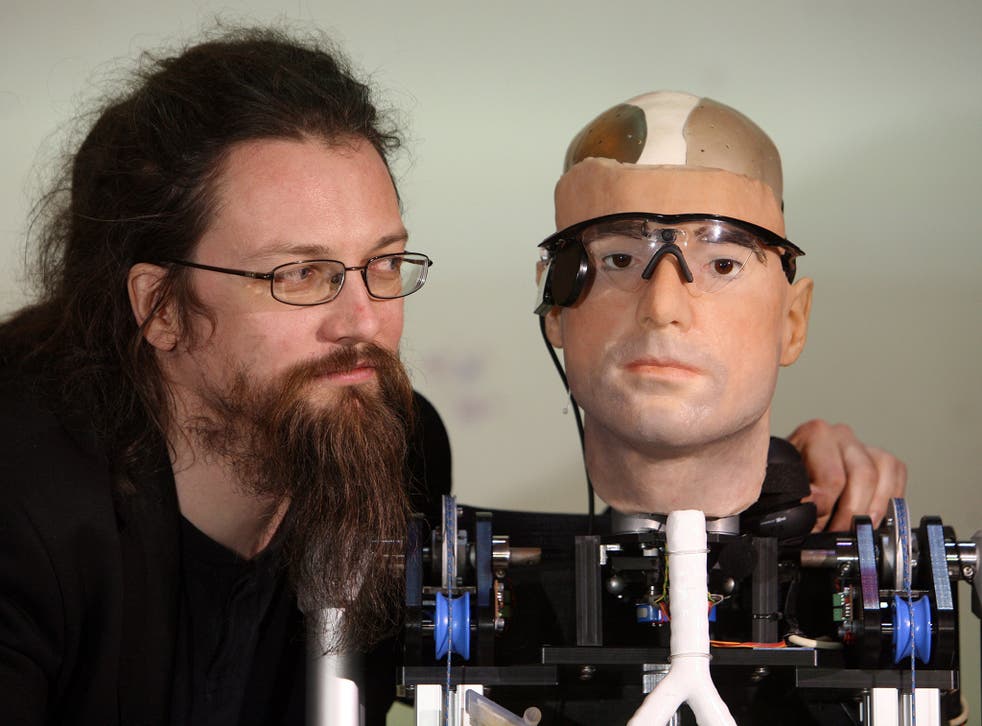 Concerns about a possible singularity - the point when machines turn super-intelligent - grew this afternoon as images were released of a new bionic man, who has artificial organs, a life-like face and synthetic blood.
The bionic man, named Rex, stands 6ft 6 in tall and incorporates some of the latest advances in robot technology, including an artificial pancreas, kidney and spleen.
Though aside from the fleshy face and neck his body looks distinctly robotic, many of the components that make up Rex are available to those who have suffered injuries and can be used as prosthetic replacements.
The robot was unveiled today at the Science Museum and Bertolt Meyer, a social psychologist who worked on the project, was quick to allay fears we're about to see Terminator: Live "I'd say it's highly unlikely that, in our lifetime or in that of our grandchildren, we will see a fully articulate human body with an artificial intelligence."
Still, Rex joins a list of robot peers who are elbowing in on humanity's turf:
* The US Navy wants to use scent-sensitive robots to carry bombs for them inside tight spaces.
* Baxter, a work-bot designed by Rethink Robotics, can look around (using cartoon eyes) and be trained to perform complex tasks.
* The most fearsome robot, by some distance, is DARPA's BIGDOG. Watch it learn to walk on ice, remember it might be used to carry heavy weaponry, and reflect on the coming doom of our podgy and emotional species.
Join our new commenting forum
Join thought-provoking conversations, follow other Independent readers and see their replies