Roger Lloyd-Pack has died at 69: Trigger quotes to remember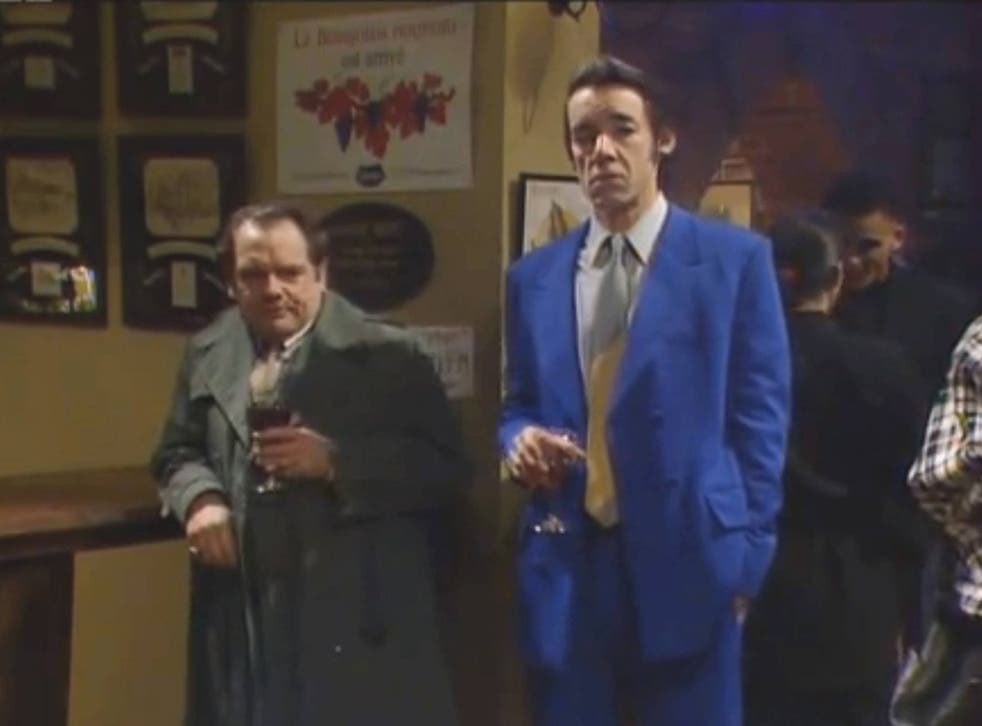 The "irreplaceable" British actor Roger Lloyd-Pack, known for playing Trigger in classic UK comedy Only Fools and Horses, has died. His career spanned roles in The Vicar of Dibley and Doctor Who, Harry Potter and Tinker Tailor Soldier Spy. You can read our obituary here, but you might also enjoy these Trigger quotes from his best loved performances.
From Series 2, episode 'Ashes to Ashes' -
Trigger: You knew my Grandad Arthur, didn't you Mr Trotter.
Grandad: Yeah, I knew Arthur alright.
Trigger: He was a smashing man, he took care of me when my Mum went.
Rodney: Where was your Dad?
Trigger: He died a couple of years before I was born.
From Series 7, 'Three men a woman and baby' –
Mike: So?
Trigger: What?
Mike: What name have they decided on?
Trigger: If it's a girl they're calling it Sigourney after an actress, and if it's a boy they're naming him Rodney after Dave!
From Christmas 1989, The Jolly Boy's Outing -
Jevon: You gotta give Del he's due's ain't ya, he did all the catering by himself.
Mickey: Leave off Jevon, can you see Delboy standing in the kitchen cutting up all them loaves. He probably got some idiot to do it for him.
Trigger: No, I made em for him.
From Christmas 1992, 'Mother Natures Son' –
Denzil: It's closed!
Trigger: (Checks watch) Well, it's a bit late, innit?
Del: What d'you mean 'a bit late?' You said it was open twenty-four hours a day!
Trigger: Yeah, but not at night!
From Christmas 2002, 'Strangers On The Shore' -
Trigger: Sometimes I think about the future. I don't want to end up a lonely bachelor like my cousin Ronnie. Then again he always had a strange taste in women.
Denzil: In what way?
Trigger: Well, they were men!
And finally...
Del Boy: We had Denzil in goal, we had Monkey Harris at right-back, we had...we had camaraderie.
Trigger: Was that the Italian boy?
Register for free to continue reading
Registration is a free and easy way to support our truly independent journalism
By registering, you will also enjoy limited access to Premium articles, exclusive newsletters, commenting, and virtual events with our leading journalists
Already have an account? sign in
Join our new commenting forum
Join thought-provoking conversations, follow other Independent readers and see their replies