Woman sells all husband's possessions as revenge for cheating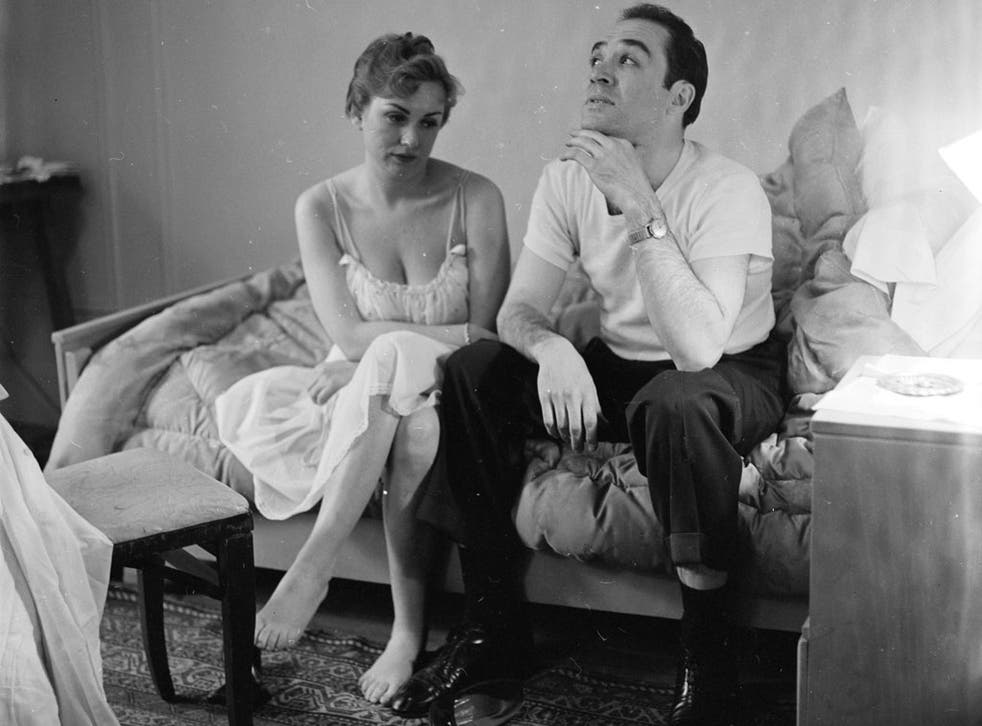 There are a number of well-practiced methods of dealing with the discovery a spouse has been cheating. You can sweep it under the rug, you can go to couples' therapy, you can get your own back. Or - as one Vancouver woman showed last week - you can post an ad for a "huge ass estate sale" and sell all the culprit's treasured possessions for a knockdown price. Chah-ching!
Here's a selection from the all-capped original Craigslist post:
LAST MINUTE SPONTANEOUS ESTATE SALE. HUSBAND LEFT US FOR A PIECE OF TRASH. SELLING EVERYTHING WHILE HE IS GONE THIS WEEKEND WITH HIS FLOOZIE.
SELLING EVERYTHING AND MOVING HOUSE AFTER 10 YEARS OF MARRIAGE …. THIS IS ONE HUGE ASS ESTATE SALE…
ALSO SELLING HIS FAVORITE RED LEATHER THEATRE SEATING SOFAS. TWO OF THEM WHICH SEAT THREE PEOPLE EACH WITH RECLINER FUNCTION.
LOTS OF TOOLS WHICH HE DIDN'T HAVE A CLUE HOW TO USE. TABLE SAW, SUPER SIZE INDUSTRIAL LADDER, TOOL CABINETS. LAWNMOWER AND YARD TOOLS TOO.
BRAND NEW SLIDING GLASS DOOR THAT HE NEVER GOT INSTALLED IS AVAILABLE TOO.
I WANT THE HOUSE EMPTY ON MONDAY WHEN HE RETURNS BECAUSE THAT WILL BE A SHOCK FOR HIM TO SEE. SO COME PICK OUT WHAT YOU WOULD LIKE SATURDAY AND SUNDAY AT 8 AM.
DON'T COME TOO EARLY (LIKE HE DID) BECAUSE I WILL BE THOUROUGHLY ENJOYING SOME WINE WITH MY GIRLFRIENDS THIS EVENING AS WE CLEAN OUT ALL THIS STUFF AND LIKELY BE NURSING HANGOVERS IN THE MORNING. SO PLEASE SPEAK SOFTLY TO THE LADIES WEARING THE SUNGLASSES: )
THERE ARE NOT ANY OF HIS CLOTHES FOR SALE THOUGH AS WE WILL HAVE ALREADY BURNED THOSE IN THE DRIVEWAY. HOWEVER, YOU CAN SEE THE ASHES OF HIS CLOTHES THAT HE IS GOING TO SEE, FOR NO ADDITIONAL CHARGE.
LIFE IS TOO SHORT TO WASTE TIME. GOD PUT MY EYES IN THE FRONT OF MY HEAD FOR A REASON. I AM LOOKING FORWARD TO MOVING FORWARD! SEE YOU TOMORROW AT 8 AM. FIRST COME, FIRST SERVED.
From the note it doesn't sound like the author is taking things too hard. But what do you think, would you have done the same in her shoes?
Register for free to continue reading
Registration is a free and easy way to support our truly independent journalism
By registering, you will also enjoy limited access to Premium articles, exclusive newsletters, commenting, and virtual events with our leading journalists
Already have an account? sign in
Join our new commenting forum
Join thought-provoking conversations, follow other Independent readers and see their replies