What Twitter's Jack Dorsey said about Elon Musk should be the last straw. He has to go
An interview with godmother of tech journalism Kara Swisher this week revealed something I suspected all along about the social media CEO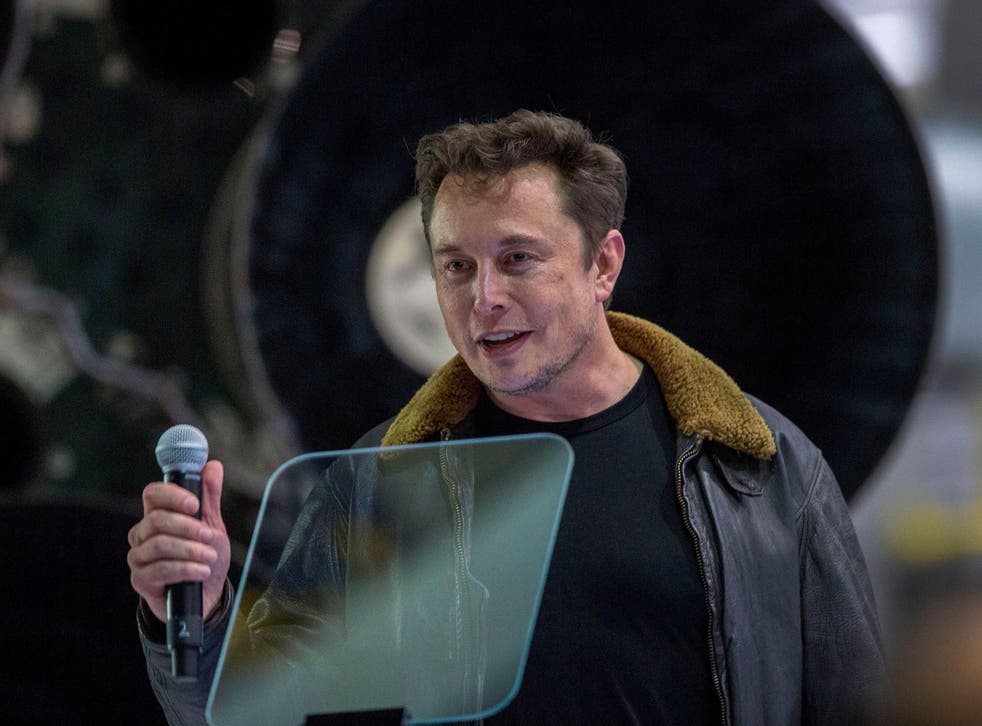 Hands up if you remember a guy called Travis Kalanick. About 5'8", hedgehog-like head of greying hair, often sporting an open-collared shirt beneath a blazer, and the faint aroma of money and wasted ambition wafting behind him wherever he saunters? Yes, that's one.
Then you'll probably also remember him as the brilliant, pioneering founder of Uber, whose entrepreneurial excellence helped create America's most highly valued start-up and catapulted Kalanick's personal wealth into the billions.
And then do you recall what happened next? Amid a scandalous flurry of controversies around supposedly unethical practices at the firm, and a discriminatory workplace culture which CEO Kalanick reportedly failed to crack down on, the quintessential tech bro inelegantly seemed to lose the plot. Eventually, he stepped down, bowing to investor pressure and awkwardly stumbling out of the limelight as fast as he swanned in.
With hindsight, it was a predictable tale: Genius college drop-out comes up with idea for generation-defining start-up that explodes in popularity, forcing him to admit to being desperately under-equipped to lead what has morphed into a multinational enterprise.
Surprise, surprise: The smartest guy in the room doesn't necessarily make the most effective manager. And yet here we are again, watching Elon Musk and his pal Jack Dorsey slowly messing up.
Travis, in the name of fraternal compassion, please just drop them a line.
In many ways it's remarkable that Twitter founder Dorsey has the top job at all. It's been quite the game of musical chairs up there.
'Brexit is like...' The Top 20 Twitter analogies

Show all 20
The company was founded by four men in March 2006. The first ever tweet – "just setting up my twttr" – was sent by Dorsey on the 21st of that month. He served as CEO for more than two years, overseeing two crucial early funding rounds, before he handed the reins to co-founder Evan Williams and assumed the position of chairman of the board. Williams lasted just over two years, after which chief operating officer Dick Costolo took over. It's a little hard to keep track of moves in Twitter's C-Suite after that, but in 2015 Jack was back at the top. And not everyone was pleased.
It's incredibly rare for the chief executive of any corporation to hold more than one job, but when that corporation happens to be a large, publicly-traded tech outfit, and the second job happens to be, well…the CEO of another large, publicly-traded tech outfit, then you don't have to be a governance geek to end up with a confused look on your face. Dorsey is also the founder and CEO of Square, a payment company based in Twitter's hometown of San Francisco. At least it makes his commute easy, I suppose.
But this isn't even the main reason why I think Dorsey should go. No, it's a lot subtler than that. My view is that he simply doesn't have the ethical wherewithal and emotional intelligence to be in charge of a $25bn company that employs thousands and arguably has more influence over the lives of today's digital-native youths than almost any other institution.
On Tuesday this week, in an interview conducted (on Twitter, obviously) by Recode's godmother of tech journalism, Kara Swisher, Dorsey was grilled on everything from the responsibility of social media platforms to Donald Trump. It was when Swisher asked him who he thinks the most "exciting influential" person on Twitter is, though, that Dorsey really put his virtual foot in it.
Jack had more options than you can count: dignitaries, journalists, actors, world leaders, anthropologists, even a particularly well-intentioned influencer would have been just fine. But Elon Musk? Really?
In case you haven't been following the Silicon Valley soap opera of late, here's a little recap. Musk last year triggered a collective eye-roll from financial markets when he tweeted that he was considering taking Tesla, which he co-founded, private when shares hit $420. Stock in the company predictably surged and the Securities and Exchange Commission wasn't impressed, later suing the group for $20m. As a colourful aside which paints a vibrant picture of the way Musk's mind works and thereby impresses Dorsey, you might ask why he chose $420 as the magic number. Well, according to Vox, he simply added a 20 per cent premium to the company's share price at the time, and rounded that up to $420 because he'd recently learned of the significance of that number to cannabis-smoking culture. And he wanted to amuse his girlfriend.
Twitter CEO Jack Dorsey delivers opening statement at Tech senate hearing and live tweets
Separately, there was that well-publicised controversy where Musk got into a public spat with cave-diver Vernon Unsworth, who criticised his idea of building a small submarine to rescue the Thai children trapped in a flooded cave last July. Maturely, Musk called him a "pedo". Unsworth sued.
Obviously, one off-the-cuff answer to a seemingly innocuous question should never be used to determine an individual's competency to do their job, but in this case it speaks volumes. Dorsey is not tuned in to the public perception of him or his company. This latest episode is reminiscent of last December, when Dorsey deemed it appropriate to indulge in a 10-day meditation retreat in Myanmar, a country ravaged by the Rohingya crisis. A month earlier he attracted fierce criticism for being photographed holding a placard that read "smash Brahminical patriarchy", referring to the highest Hindu caste. India is one of Twitter's fastest growing markets.
It seems to me that Dorsey doesn't have the sense and sophistication to be at the helm of a company so emblematic of the culture of our times. Or at the helm of two, for that matter. In isolation, each of his faux pas might be laughed off and forgotten, but they're too persistent, and he's too powerful. The world of business, I would argue, deserves a savvier, more aware role model.
As for what Elon Musk should do next, that's probably a matter for another day.
Register for free to continue reading
Registration is a free and easy way to support our truly independent journalism
By registering, you will also enjoy limited access to Premium articles, exclusive newsletters, commenting, and virtual events with our leading journalists
Already have an account? sign in
Register for free to continue reading
Registration is a free and easy way to support our truly independent journalism
By registering, you will also enjoy limited access to Premium articles, exclusive newsletters, commenting, and virtual events with our leading journalists
Already have an account? sign in
Join our new commenting forum
Join thought-provoking conversations, follow other Independent readers and see their replies