If you're outraged by the 'hypocritical' Sainsbury's Christmas ad, you don't understand how our economy works
For days, people adored this advert. I confess, in spite of my Cordenphobia, I found it to be something of a cinematic masterpiece. But everything changed when a Sainsbury's employee tweeted that he was being asked to work Christmas Eve and Boxing Day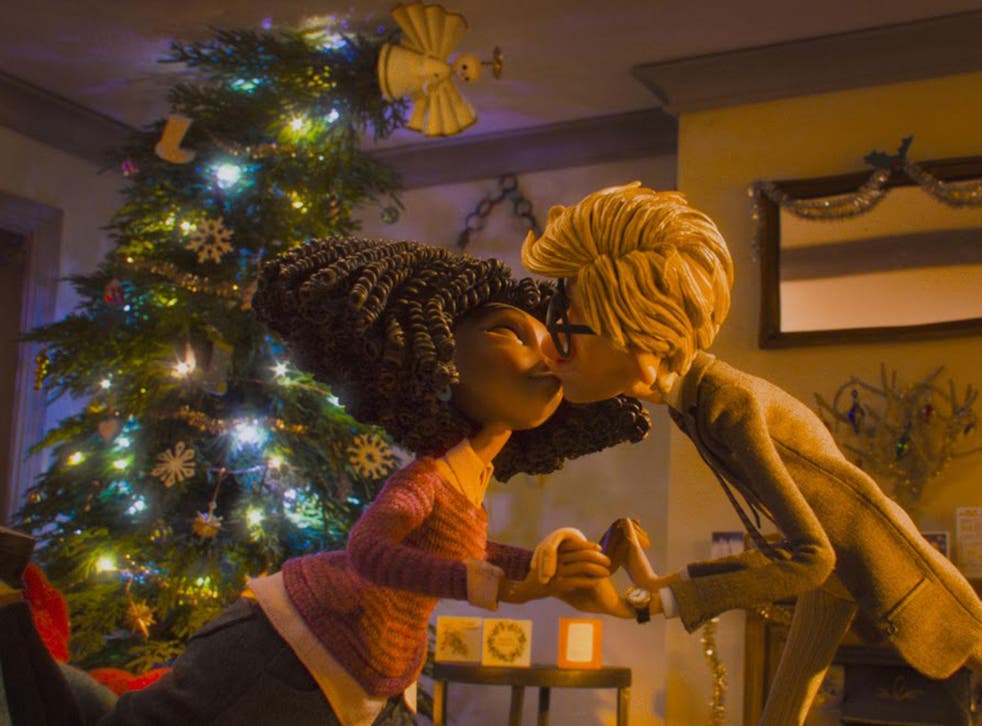 Sainsbury's upsets me sometimes. For one thing, it never has any mascarpone. And I often struggle to find my favourite prawn curry.
But my complaints are nothing compared to the outrage that its recent Christmas advert has provoked – which seems to have offended just about everyone in the UK. Not because it features James Corden, whom I wish would drive away with his carpool karaoke and never come back, but because of the storyline. Many have pointed out a "glaring contradiction" in this piece, despite the fact it is a cartoon – and therefore (surprise, surprise) entitled to be a bit unrealistic.
The advert tells the story of Dave, a loveable employee who struggles to balance his family life with working at the supermarket – probably too busy helping me find my beloved prawn curry. He comes up with a radical solution, managing to clone himself (again: it's a cartoon), so that he can be home during the festive period. In the background, Corden sings: "I want to find the greatest gift I can give to my family/The greatest gift I can give is me!"
For days, people adored this advert. I confess, in spite of my Cordenphobia, I found it to be something of a cinematic masterpiece. But everything changed when a Sainsbury's employee tweeted: "Funny that @sainsburys xmas advert is all about being at home wi family at xmas, yet they've got me down to work xmas eve and boxing day".
Sainsburys Christmas advert
Others quickly chimed in, tweeting angrily about the fact that Sainsbury's employees are not actually all Dave, and have to work throughout Christmas without even the benefit of a clone. Now the supermarket is having something of a PR crisis, having been attacked by all and sundry for its apparent hypocrisy.
In the past Sainsbury's might have easily brushed off such criticisms, but it's bad timing for the supermarket chain. This same week an online petition has been doing the rounds, asking the government to close shops on Boxing Day. Its message is clear: big, bad, greedy bosses are making the nation work too hard.
The petition now has more than 200,000 signatures, meaning it can be considered for debate in Parliament, where its supporters hope Theresa May will see the light and shut up shops. But she won't, I hope, given what a huge boost Christmas spending is to our country's economy. Without it, we'd have far more to complain about.
We have to get real, and not bully companies into closing during the festive period. Most employers don't make their staff work at Christmas because they are evil, or greedy, or worse. They do it because it's when demand surges for products and services, which they naturally have to respond to. Boxing Day, in particular, adds huge sums of money to the economy, mostly brought about by tourists. Often they are only in the country for short periods of time, and their presence needs to be capitalised upon quickly.
John Lewis 2016 Christmas Advertising Campaign 'Buster The Boxer'

Show all 14
Essentially, it would be madness to wind down at this time, so that we can all be like Dave. Socially irresponsible, even, for the Prime Minister, or indeed Sainsbury's, to act on the criticism they have received. Were they to do so, we would not only lose out on billions of pounds, but spending would gradually be moved online, so that bricks and mortar businesses would inevitably decline. And this would surely lead to another petition, called something like "Bring back our shops!" Sometimes you just can't win.
Of course, no one likes to work around Christmas; it's miserable, and I very much appreciate that retail workers have long, extremely busy hours to put up with. I appreciate that they are there, full stop. But that doesn't mean stopping everything. It's a simple cost-benefit analysis; we will all be worse off, retail workers included, without activity around this time. The industry is vital to our economy's survival.
So let's take the pressure off Sainsbury's, and anyone else who demonstrates a sensible – if unpopular – commercial decision to stay open during these times. And remember that Dave is actually just a cartoon; real life isn't quite like that.
Register for free to continue reading
Registration is a free and easy way to support our truly independent journalism
By registering, you will also enjoy limited access to Premium articles, exclusive newsletters, commenting, and virtual events with our leading journalists
Already have an account? sign in
Register for free to continue reading
Registration is a free and easy way to support our truly independent journalism
By registering, you will also enjoy limited access to Premium articles, exclusive newsletters, commenting, and virtual events with our leading journalists
Already have an account? sign in
Join our new commenting forum
Join thought-provoking conversations, follow other Independent readers and see their replies